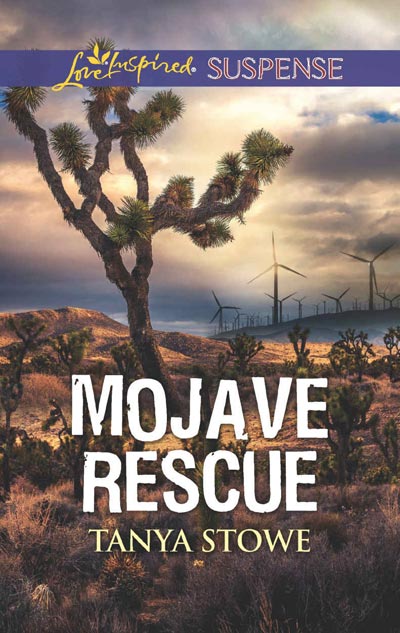 Author: Tanya Stowe
Publisher: Love Inspired Suspense
Print Length: 224 pages
Release Date: January 2, 2018
I Rate it:    
Genre: Christian
Brilliant, electronic warfare engineer, Drina Gallagher is riddled by guilt and determined to create a weapon to protect American soldiers. Caleb Norwood is a CIA agent working undercover. For two years he's been trying to infiltrate a highly organized group selling secret plans on the black market. He's scheduled to connect with operatives at a wind farm in the middle of the desert where he'll be taken by helicopter to meet with the leader. He arrives at the meeting place only to discover the men have kidnapped Drina and plan to kill her. Cal must make an instant choice, keep his cover and stop the organization or save Drina. Cal chooses Drina. They race across the Mojave Desert to escape the killers and Drina discovers that Cal is a man of action grounded in unbreakable faith. His personal walk gives Drina the confidence she needs to confront the guilt of her past. Can He possibly forgive her and allow her and Cal to escape their pursuers? Or will all her hopes and dreams die in the desert?

Tanya Stowe is an author of Christian Fiction with an unexpected edge. She fills her stories with the unusual…mysteries and exotic adventures, even a murder or two. No matter where Tanya takes you…on a trip to foreign lands or a suspenseful journey filled with danger…be prepared for the extraordinary
You can find Tanya on: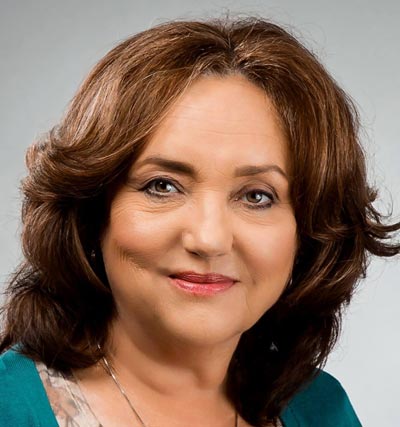 Book Review by Bree Herron
Fast paced, unique suspense and a hunk to save the day. All in a day of reading this wonderful book. It was a page turner that I didn't put down!
Drina and Cal are our duo for this love inspired suspense story. Drina is fierce and I mean this in she is smart, strong and just wonderful. I really loved her brilliance ( I could never do her job) she has a mind and I really love that the author showed that. Cal is tough, and hidden (but because of his job). Together these two are a force.
Favorite part, that will be tough with this book. I really loved when Cal and Drina met. First encounters are tough to sometimes write but I felt the author did a great job with these two. I also love when the climax of the suspense hits!
Overall, this book gives readers a reason to watch for this author. It was tidy in the details, great in the characters and the suspense is some of the best I have read. I love that we had smart characters, faith and a unique area to have it all take place. I got to do plenty day tripping in my mind through this book, and I didn't want it  to end.
What do you enjoy about strong female characters?
**DISCLAIMER: I was provided an opportunity to read this book as an Advanced Reader Copy in return for a fair and honest review.
<h2><span class="inner">Giveaway</span></h2>
Comment on this blog tour post for a chance to win an e-copy (International) of Tanya Stowe's Mojave Rescue. If there are 10+ commenters another winner will be selected for a print copy of the book (US only).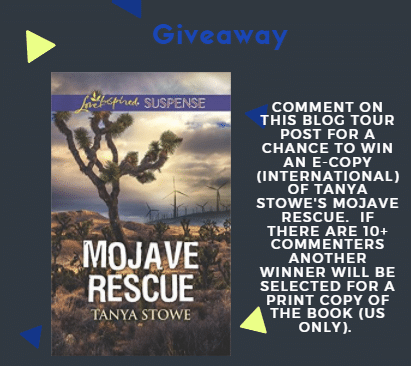 Professional Reader Affiliates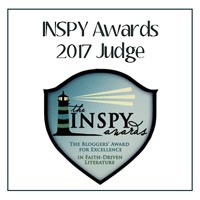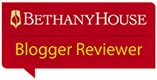 Affiliate Disclosure
I am grateful to be of service and bring you content free of charge. In order to do this, please note that when you click links and purchase items, in most (not all) cases I will receive a referral commission. Your support in purchasing through these links supplements the costs of keeping my website up and running, and is very much appreciated!