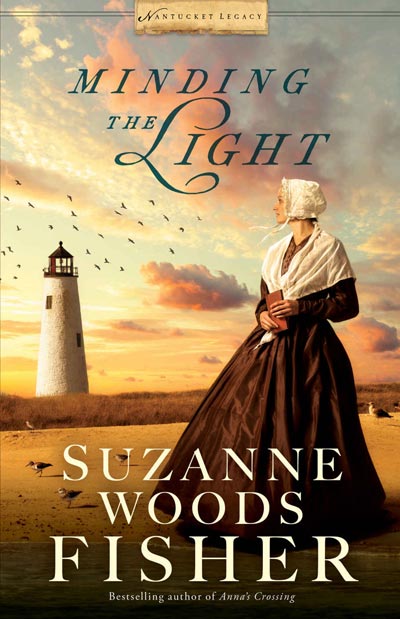 Author: Suzanne Woods Fisher
Publisher: Revell
Print Length: 336 pages
Release Date: July 3, 2018
I Rate it:    
Genre: Christian
Six long years ago, Captain Reynolds Macy sailed away from his bride, looking forward to the day when he would return to Nantucket Island with a ship's hold full of whale oil. But when that momentous day finally arrives, Ren soon discovers that everything has changed in his absence. Everything. "Is nothing on this island as it appears to be?" he whispers in despair.
Unlike most islanders, bold and spirited Daphne Coffin doesn't defer to Ren as an authoritative whalemaster, but sees through his aloofness to the aching heart beneath. She encourages him to return to his Quaker roots and "mind the Light," finding solace in God and community. As Ren becomes the man she believes him to be–honorable, wise, faithful–she finds herself falling in love with him.
But how can she, when her heart is spoken for? Tristram Macy is Ren's business partner, cousin, and best friend–and Daphne's fiancé. Love always comes at a cost, but when is the price too high?
Suzanne Woods Fisher welcomes readers back to the Quaker community on Nantucket Island for this riveting love story, full of unexpected moments.
Guest Post from Suzanne Woods Fisher
8 Curious Facts you Probably Didn't Know about Nantucket Island
This beautiful island, thirty miles off Cape Cod, is steeped in history. Here are just a few interesting reasons to add a visit to Nantucket to your bucket list.
1) During the first half of the nineteenth century, Nantucket was considered to be the wealthiest port in the world…all because of whale oil.
2) Petticoat Row is a 19th century nickname for a portion of Centre Street between Main Street and Broad Street. Many shops on Nantucket were run by women while the men were off to sea in whaling ships for years at a time. Quakerism, with its emphasis on equality, provided working women with community respect, value and esteem. The next time you're visiting Nantucket, be sure to stop by the Petticoat Row Bakery for a morning glory muffin.
3) The use of laudanum (opium) was described by a visiting French as prevalent among the women of Nantucket. Loyal Nantucketers vehemently denied his claim. However, in the 1980s, construction workers digging to Nantucket's sewer lines found heaps of opium bottles buried in the ground.
For centuries, laudanum was considered to be not only harmless but beneficial. Its very name in Latin is landare, which means to praise. Other names for it: Mother's Helper (to sedate children), Sea Calm (for seasickness). It was used for all kinds of ailments, from sleeplessness to menstrual cramps to treatment of chronic pain, and available without prescription up until the twentieth century, when it was found to be highly addictive.
4) Nantucket Cent Schools were a carryover from England and the cost was exactly what the name implied. In New England they were kept by refined, thrifty women who often taught their own or their neighbors' children until they were old enough to enter schools of a higher grade. I came across a story of a boy whose mother stuck a penny in his mouth each day so that he would remember to pay the teacher.
5) Moby Dick, written by Herman Melville in 1851, was based on a true-life event that occurred in 1820 to the Nantucket whaleship Essex and her crew. You can find out more about this ill-fated voyage if you visit Nantucket's awesome whaling museum.
6) Speaking of…the whaling museum on Nantucket Island is called the Peter Foulger Whaling Museum. Peter Foulger was one of the early settlers to the island, and could be considered a Renaissance Man: inventor, surveyor, teacher, missionary to the Wampanoag Indians. And his grandson was none other than Benjamin Franklin.
7) Nantucketers were, for the most part, related to each other in the seventeenth, eighteenth, and nineteenth centuries. The prosperous island was settled by a small group of families, with less than a dozen surnames: Coffin, Macy, Starbuck, Bunker, Hussey, Gardner, Mayhew, Swain, Barnard, Coleman, Worth, Mitchell. Those names are still common on the island.
8) There's a good reason those surnames sound familiar to you—many of those early settlers had descendants who started business empires. Recognize these? Macy (retailer) and Folger (coffee).
Suzanne Woods Fisher has a specialty: she writes about real people living in faith-based communities. With over 750,000 copies of books sold worldwide, she is the bestselling, award-winning author of more than twenty-five books, ranging from children's books ('The Adventures of Lily Lapp' series) to novels ("The Choice") to non-fiction books ("Amish Peace: Simple Living for a Complicated World").
When Suzanne isn't writing, she's probably playing with puppies. She's been involved with Guide Dogs for the Blind for over fifteen years. Raising puppies, she says, is like eating a potato chip. You just can't stop at one.
Readers are invited to stop by Suzanne's website at suzannewoodsfisher.com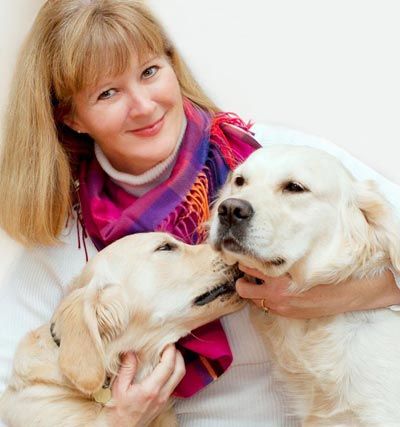 Book Review by Bree Herron
This is quickly becoming one of my favorite historical romance novel series. Each time I enter back to Nantucket through one of Suzanne Woods Fisher's books I enter in to a story that transports and inspires. Ren may know how to handle a crew but can he learn to be a family man, and stay on land? Through heart aches, and tender moments readers are sure to fall in love with this story.
Ren just comes back from a six year whaling expedition and finds many things are changed. I think he handles the changes pretty well, but also seems like a man that likes consistency. I found some humor in Ren and also the wanderlust spirit that I also carry. He struggled at times with the settling down, panicked and kept going. I can appreciate his dedication and strength to his growing process.
Daphne is one of those characters that deserves so much credit for making this story gold. She added a touch of the sweetness that Ren needed in moments. I also love her commitment to her family, she was a gem to them and I don't think many appreciated that about her.
I love the cover and the oil painting light. It truly makes a reader want to slip into the picture and feel the breeze with the setting sun.
Overall, a tender and sweet story of coming home, learning to change and making a family. Sometimes God has different plans for us, and as he showed the characters in this book, those plans are changing with the tides. This is one of the best books in 2018!
Have you been captivated by this series yet? Share your thoughts here!
**DISCLAIMER: I was provided an opportunity to read this book as an Advanced Reader Copy in return for a fair and honest review.
<h2><span class="inner">Giveaway</span></h2>
To celebrate her tour, Suzanne is giving away a $10 Starbucks gift card to five winners!! Be sure to leave a comment on one of the blog stops for 9 extra entries into the giveaway. Find out all the details and enter to WIN at Minding the Light Celebration Tour Giveaway.
Professional Reader Affiliates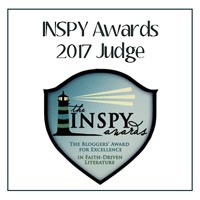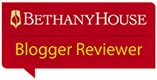 Affiliate Disclosure
I am grateful to be of service and bring you content free of charge. In order to do this, please note that when you click links and purchase items, in most (not all) cases I will receive a referral commission. Your support in purchasing through these links supplements the costs of keeping my website up and running, and is very much appreciated!