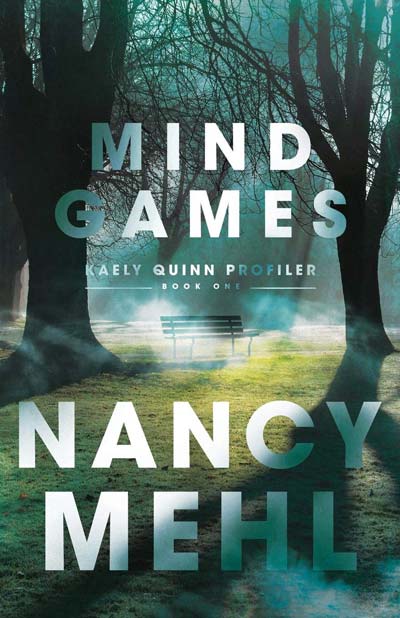 Author: Nancy Mehl
Publisher: Bethany House Publishers
Print Length: 336 pages
Release Date: December 4, 2018
I Rate it:    
Genre: Christian
Kaely Quinn's talents as an FBI behavior analyst are impossible to ignore, no matter how unorthodox her methods. But when a reporter outs her as the daughter of an infamous serial killer, she's demoted to field agent and transferred to St. Louis.
When the same reporter who ruined her career claims to have received an anonymous poem predicting a string of murders, ending with Kaely's, the reporter's ulterior motives bring his claim into question. But when a body is found that fits the poem's predictions, the threat is undeniable, and the FBI sends Special Agent Noah Hunter to St. Louis.
Initially resentful of the assignment, Noah is surprised at how quickly his respect for Kaely grows, despite her oddities. But with a brazen serial killer who breaks all the normal patterns on the loose, Noah and Kaely are tested to their limits to catch the murderer before anyone else–including Kaely herself–is killed.

Guest Post from Nancy Mehl
Writing Mind Games is a dream come true. I've been interested in FBI profiling for years. I've read about it, studied it, and watched every TV special I could find on the subject. So when the chance finally came to write the book I've always wanted to write, I jumped at it. Thankfully, through the help of another writer, I was hooked up with a retired FBI profiler. I was so excited. Until I found out I had almost everything wrong. Yes, I had some understanding about profiling, but I knew nothing about the FBI and how it works.
First of all, the FBI doesn't call the men and women who profile criminals, profilers. They're called Behavioral Analysts. The plot for Mind Games had my analyst running around the country solving crimes while she was stationed in St. Louis. Uh, no. Behavioral analysts do travel, but they all work out of Quantico in Virginia. So…I rewrote.
There were ways around my conundrum, but one solution led to more and more problems. We finally worked through them. Then I spent the next few months learning acronyms. CIRG, CJIS, NCAVC, HRT, UNSUB, CNU, THU, ViCap, CODIS, SWAT, ERTU, OPU, THRU, ERT… Well, the list goes on and on. The FBI is made up of many specialized units. And a plethora of acronyms, it seems.
I rewrote Mind Games three times before my source said we were good to go.
If you assume I'm out of the woods now, you'd be wrong. I haven't had the nerve to open up the manuscript I sent her for book two in my Kaely Quinn Profiler series. I figured I had Fire Storm right but… Well, I can tell from her email comments I'll be doing more rewriting. Sigh.
So is it worth it? A resounding yes! I love learning, and as long as my analyst friend hangs in with me (she has the patience of Job), I'll keep at it.
I hope you enjoy Mind Games. It's edgy but fun. Kaely Quinn is a quirky character. She was thrown out of Quantico because her version of profiling is… Well, you'll just have to read the book to find out!
Nancy Mehl is the author of over thirty books, including the Defenders of Justice series. She received the ACFW Mystery Book of the Year Award in 2009. Nancy writes from her home in Missouri, where she lives with her husband, Norman, and their puggle, Watson.
You can find Nancy on:
Book Review by Bree Herron
I love FBI and crime shows, when Criminal Minds was running (14 seasons strong) I would tune in to see the fascinating way of profiling the criminals and how the team would solve the cases thrilled me.  Enter Mind Games a book that is fit for a suspense loving heart. I couldn't stop reading this book and was very taken back at the end at who the culprit was. Kaely Quinn is a character like no other, her way of really getting into the head of the killer is fascinating and downright unique. In fact, I have spent weeks trying to find a comparison to this character and book and can't come up with another book like it.
I love that not only does Kaely Quinn have this unique sense in solving the crimes but she also has this other level about her where readers feel compassion or a budding friendship with her. She isn't just this strong female, kick-butt character, she is also one with many deep scars that we only begin to see in this book. I look forward to learning more about Kaely. I also am eager to see what will become of Noah, her partner in this book. See being Kaely's partner isn't an easy task, she is a bit of a loner and doesn't share when she might be headed into danger. Noah is not really ready for a commitment in this department or any department for that matter, he doesn't have the scars that Kaely has but he does have some scraps that make it hard for him to be this committed to a person. I mean really, he has to make sure Kaely doesn't die which trust me wasn't an easy task.  But Noah is soft and has a good heart he is the complementary character to Kaely and can slightly keep her in line.
Now the mystery and suspense in this book. Wow. I never really pay attention to the back cover or snoop on an author's other books prior to reading a book I am reviewing. I was in shock at the goosebump moments and the hooks that the author used to grab this reader. The poems that were part of the killer's plot were creepy and make me look at a certain animal differently now (still own of my favorites though). I was given many tricks in this book, with plenty of suspects the author weaves ways that as a reader you could justify all of them to be in cahoots to commit the killings. But there is only one mastermind, and it is impressive how well the author tidied up the ending with having this person as the killer. In fact, that is part of what I really loved about this book. She didn't rush the ending, it wasn't the climax and then "oh we solved the crime". It was brought to a nice boil and allowed to then be reduced to a perfect simmer of justification. There is no justification for murder, but there is always a justification for faith and we see that coming through in this book. 
As you can see, I could go on and on about this book. The reasons I loved it are endless, it was easy to finish in one night because I couldn't put it down. I have spent weeks recommending the book to co-workers, I walked around with a book hangover because I couldn't comprehend how I could read something new after reading such a fantastic book. I have since been on the book mend and reading more, but I slightly stalk the author and publisher in hopes of knowing when I can read the next Kaely Quinn mystery. Seriously, I need to know the next story and see where it takes her. You as a reader will thank all those that have introduced you to this book, as it will impact you in similar ways. I recommend this book beyond these words of praise.  I recommend this book for its faith and the reminder we are all unique.
Please join the conversation and comment below. Have you read… If so what did you think/like?
**DISCLAIMER: I was provided an opportunity to read this book as an Advanced Reader Copy in return for a fair and honest review.
To celebrate her tour, Nancy is giving away a grand prize of a copy of Mind Games and the three books in Nancy's Defenders of Justice series, plus a $20 Starbucks gift card!
Two additional winners will also receive a copy of Mind Games!
Be sure to comment on the blog stops for nine extra entries into the giveaway!
Find out all the details and enter to WIN at Mind Games Celebration Tour Giveaway.
Professional Reader Affiliates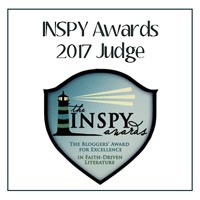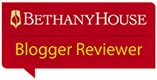 Affiliate Disclosure
I am grateful to be of service and bring you content free of charge. In order to do this, please note that when you click links and purchase items, in most (not all) cases I will receive a referral commission. Your support in purchasing through these links supplements the costs of keeping my website up and running, and is very much appreciated!