Author Spotlight—Melony Teague
Melony is an author, mother and constant source of inspiration for her followers. She has contributed to the wonderful As the Ink Flows, Devotions to Inspire Christian Writers and Speakers. The entire book will speak to a reader and her contributions are designed to move the reader to action.
I found myself completing tasks presented,and finding a new center in my blogging, I truly think authors, and bloggers will find this book to be a great support in their journeys.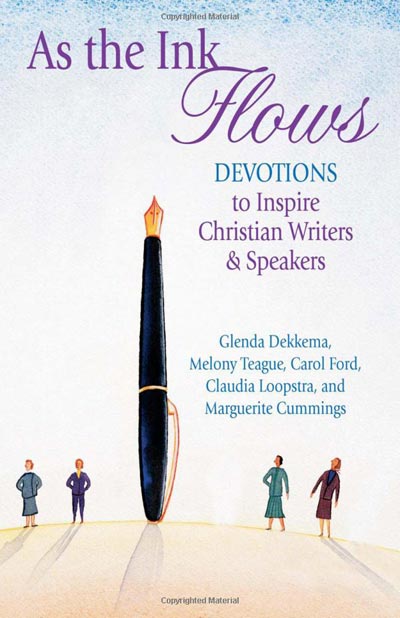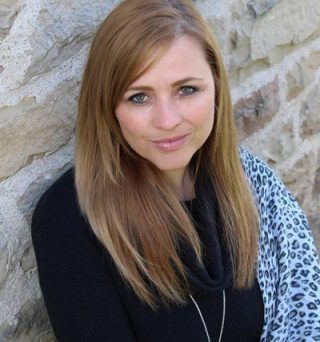 Melony Teague is a freelance writer who believes everyone has a story to tell and each story is unique and sometimes wilder than fiction. She loves to uncover the good news in society and writes human interest and community pieces. Melony is an editorial contributor for newspapers and magazines in the Greater Toronto Area. Melony's guest columns address issues pertaining to the life and health of her community. She loves to inspire and motivate others through her written words. In her spare time she reviews books, and interviews authors. These reviews can be found on her website: melonyteague.com
Melony Teague was born in South Africa and immigrated to Canada in 1999. She lives in Toronto with her husband and their two children.
Photo by merkphotography.com
Bree
Hi Melony, thanks for interviewing with me. How are you doing after the holidays?
Melony Peverett Teague
Hello Bree, wonderful to be here, thank you! We had a prolonged time of celebration, after Christmas and New Year, we had a few birthdays in the family too! All lovely, but I am ready to get back to routine now.
Bree
I agree, are you excited for the New Year?
Melony Peverett Teague
I really am- I love sparkly brand new years, so many possibilities!
Bree
What's your 2017 look like? Do you have any new projects?
Melony Peverett Teague
As a freelance writer I have new projects popping up all the time. I am excited about starting another session for my "Writing Your Personal Story" series for seniors starting Jan 10th. It is a six week course I love my pupils, they each have such amazing and wonderful stories to tell.
Bree
That sounds fantastic, care to share more details?
Melony Peverett Teague
Our class is an interactive class in the sense that I function as the facilitator in a way. I want my students to participate as much as possible, to learn from each other, and to overcome the fear that comes with putting themselves out there to share their personal life stories. By the end of our six weeks we have laughed and cried and shared together. It is really very special.
Bree
You shared the beautiful inspirational, As the Ink Flows with me, how did that book come together?
Melony Peverett Teague
Our writers' group was formed in 2012, it consists of the five authors of As The Ink Flows. At our first meeting we listed our goals for organizing a writers' group, and by the next meeting we had picked our mission statement: To prayerfully support, encourage, and inspire one another in our writing goals, to the glory of our God. We also thought that a devotional for writers would be useful for ourselves and others.
It was Glenda who suggested we begin the project, and I jumped on board quickly. When we finished, we knew that As the Ink Flows: Devotions to Inspire Christian Writers & Speakers would offer readers a unique approach to meditating on God's Word and responding in writing. This book has been a source of inspiration to us as writers and we have heard how it has been a blessing to other creative people.
Bree
Do you often hear from readers on how this book helped them with writing?
Melony Peverett Teague
Yes, and I love it when I do. On Jan 1st a reader sent me a message to say that she really loved my devotions in As the Ink Flows, she said, "They feed me! " and then she went on to say how much she enjoyed, appreciated and was grateful for the book. She said the devotions we just what she needed to read. I find this really encouraging and an affirmation that God is using the book for His glory.
Bree
I would have to agree with that reader. As I was going through I found ones that really spoke to me in the readings. It is one I feel as though for different moments I can refer back to them.
What is your favorite part of being a writer?
Melony Peverett Teague
One of the great things about the devotional is that each one is short and we categorized the book into sections for easy reference. They are: The Craft (of writing); Inspiration, Know Yourself, Well-Being, Personalities and Faithfulness. So you can pick up the book and find something you need with ease.
My favorite part of being a writer is telling people's stories. Truth really is stranger than fiction sometimes. I love digging deeper and finding out what makes people do what they do, what inspires them to do great things. I get to do that in my job as a writer. I suppose my curiosity about people has a place in this industry.
Bree
That would be my favorite part of writing as well. I usually hope to give a different view of an author with interviews.
What is the first book you are reading in 2017?
Melony Peverett Teague
Jen Turano, her novella is just out and I am going to be reading that for sure, it is called, At Your Request.
Bree
She is one of my favorites. I'm looking forward to her new release this year. What was last book you read for 2016?
Bree
What is the one thing you are going for in the new year? Have any new goals?
Melony Peverett Teague
My goals for the new year, in a practical sense are de-cluttering the home and office. But in a more general sense, I want to be more disciplined in my day to day schedule. My aim is to cut out unnecessary time wasters and distractions. I want to write one non-fiction book and one fiction book by Dec 31st 2017. We'll see next year this time if I am any closer to that.
Bree
That's a great goal. I think it sounds so realistic.
Melony Peverett Teague
I am first and foremost a mom, so it can be a challenge to fit it all in.
Bree
I know that feeling very well. Sometimes organized chaos is all we can manage.
Well, Melony it was wonderful to chat with you and I hope my readers will be encouraged to check out "As the Ink Flows". Any parting words to share with us?
Melony Peverett Teague
Thank you so much Bree for having me. I would encourage anyone who has a dream to write, to really prayerfully seek God, and trust in that God-given dream and go for it. One step at a time, pursue your dream and don't let fear cripple you. And most important, don't go it alone, find a community of writers, prayer partners and friends who will stand with you. You will be amazed at the power of community. And I wish you all many blessings and much success in 2017.
Professional Reader Affiliates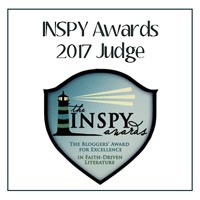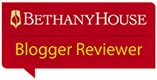 Affiliate Disclosure
I am grateful to be of service and bring you content free of charge. In order to do this, please note that when you click links and purchase items, in most (not all) cases I will receive a referral commission. Your support in purchasing through these links supplements the costs of keeping my website up and running, and is very much appreciated!