Author: Linda Shenton Matchett
Publisher: Linda Shenton Matchett
Print Length: 105 pages
Release Date: March 29, 2016
I Rate it:    
Genre: Christian
Love's Harvest is a fictionalized account of the biblical book of Ruth set during WWII. Noreen Hirsch loses everything, including her husband and two sons. Then her adopted country goes to war with her homeland. Has God abandoned her? Rosa Hirsch barely adjusts to being a bride before she is widowed. She gives up her citizenship to accompany her mother-in-law to her home country. Can Rosa find acceptance among strangers who hate her belligerent nation? Basil Quincey is rich beyond his wildest dreams, but loneliness stalks him. Can he find a woman who loves him and not his money? Three people. One God who can raise hope from the ashes of despair.
Linda Shenton Matchett was born in Baltimore, MD but spent her "growing up" years in New Jersey. During her junior year of high school, she moved back to Maryland where she met her best friend and future husband, Wes. They lived in Northern Virginia for nearly twenty years where Linda worked for some of the high-tech "beltway bandits." Shortly after 9/11, Linda and Wes left the "rat race" to move to central New Hampshire and operate a bed and breakfast. That chapter of their life has recently closed, and Linda is now the Front of House and Catering Manager for a local boarding school. An avid outdoors-woman, she loves to spend as much time as she can outside – hiking, kayaking, snow-shoeing, tubing or just plain walking. Music is also a passion, and she is a volunteer docent at the Wright World War II Museum. A freelance writer for over ten years, her work appears in numerous online and print publications.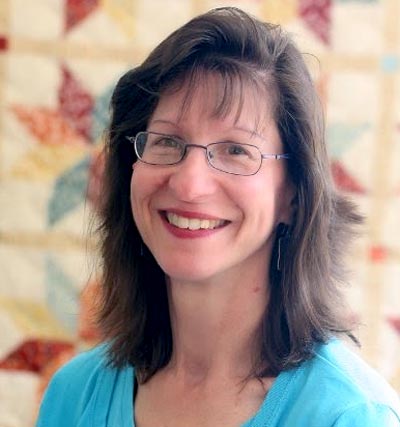 Guest Post from Linda Shenton Matchett
I've been scribbling since I was a child. One of my favorite memories is about the weekly "newspaper" I published when I was about seven or eight years old. Written on three-ring-binder paper, it included a weather report (complete with "graphics"), an editorial, letters to the editor, and lots of articles-most of which make no sense when I read them now! The newspaper didn't last long, but I continued to write stories until I graduated from high school. Then it was on to college and my "real life."
Fast forward nearly twenty-five years. My husband and I were fleeing the rat-race known as Washington, DC for a small village in New Hampshire to purchase a bed and breakfast, and I decided to journal about the experience. My first entry was made while we pulled out of the driveway. As I filled my diary, I remembered the joy that writing gave me. After we got settled in NH, I decided to try my hand at writing for publication. I found some freelance opportunities, and my articles were published in various magazines.
But fiction was still calling my name.
It took about a year, but I finished a historical novel about a young woman who leaves her home to become a Harvey Girl. I thought it was brilliant (it was not) and hurried it off to a Christian publisher. It was rejected. And rejected. And rejected. Fortunately one of the rejection letters offered some practical advice. The editor said the manuscript showed promise, but I had a lot to learn as a writer. She suggested I attend writing conferences and join a critique group.
I found a group of other Christian writers, then searched for a conference. The Crimebake Mystery Conference is sponsored by Sisters in Crime New England and Mystery Writers of America and located about two hours from my home. I wasn't writing mystery stories at that point, but figured a lot of the information must be transferrable. Besides, the conference was driving distance and very affordable. What could I lose?
As an unpublished author, I felt like an imposter at first. But I was quickly enveloped by authors (published and unpublished), editors, and agents, and made to feel at ease. The workshops were jam-packed with information, and I filled page after page in my notebook.
Hungry to learn more, I signed up for Jerry Jenkin's Christian Writers Guild course and was paired with Eva Marie Everson. An excellent mentor, she helped me improve my writing by leaps and bounds. I also continued to attend the annual Crimebake conferences. In 2010, I was selected to attend a three day writers retreat with authors Hallie Ephron, Roberta Islieb, and Susan Hubbard. I received one-on-one critique and instruction from each of them. It was an unforgettable experience.
By 2014, I finally completed the manuscript, Under Fire, I had started as my Christian Writers Guild assignment. What an accomplishment! I worked with freelance editor Janice Elsheimer to polish the book, and she made me realize it was time to bite the bullet and submit the manuscript to a publisher or agent. Since I was headed to the ACFW conference that year, I signed up for two agent pitches. Gulp! I was going to do this in person!
I was a nervous wreck, but both agents were gracious and calming. One didn't care for what she read. The other agent loved everything that the first agent disliked. She requested a full manuscript. Ultimately it was not a fit for her, but I had made it over the hurdle of preparing my one sheet and making a pitch. Meanwhile, I wrote two sequels to complete the trilogy. Under Fire is currently under consideration at a traditional publisher.
Last year, members of my group blog (StitchesThruTime.Blogspot.com) decided to put together a collection of novellas. Over the years, I have toyed with the idea of writing a fictionalized account of a Bible story. I did a significant amount of research about Priscilla and Aquila, but never felt led to put pen to paper. So, the story idea simmered on the back burner. I realized the novella project was the perfect opportunity to pursue that idea. But instead of Priscilla's story, I decided to write about Ruth and her relationship to Naomi.
Writers are told to write what we know, but I believe we should also write what we don't know so we can learn. I had a very special relationship with my mother-in-law until she passed away from cancer in 1999. I wanted to capture that in a story. I also wanted to explore what it would be like to leave everyone and everything you know to go to a foreign land. I grew up moving a lot, and I considered it an adventure. My husband grew up moving a lot, but considered it a nightmare. I wanted to explore that aspect of Ruth's story. I thought that World War II was the perfect era to combine these themes. The result is Love's Harvest. It features German-born Rosa and Englishwoman Noreen.
One of my favorite verses is Jeremiah 29:11 "For I know the plans I have for you," declares the Lord, "plans for welfare and not calamity, to give you a future and a hope." The story of Ruth is a perfect example of this. She and Naomi experienced terrible tragedies, yet in the end both women were blessed, and God was glorified. Sometimes it is hard to see "the forest for the trees" when something awful is happening to us or our loved ones. My hope is that readers will be able to relate to Rosa and Noreen, and learn how God takes care of us even when we don't realize it.
Book Review by Bree Herron
Sometimes a story hits you with such greatness that you read it more than once before you review it. This was one of those stories. I loved the retelling of Ruth through WWII, it was the perfect setting for the retelling and remodeling of the characters. It was able to hold the consistency to the substance and underlining meanings of family, faith and love.
Your people shall be my people, and your God, my God, Love's Harvest @Celebrate_Lit #Giveaway #BookofRuth #ChristLit #Romance #WWII
Click To Tweet
Each character shined a light on their past actions and behaviors. I found myself wanting to know more about them and wanting more from them. I was drawn to Basil, he seemed to have turned over a new leaf and yet, I wanted his past- I had questions. Did he always feel this strong need of faith? What had made him turn to the Lord? Yes, I could read the Book of Ruth, but I wanted to see it as Basil, and hear his tale.
I am hoping and praying for the sequel entire series, based around these characters. I would love to see their outcomes from the war, and their faith grow. I hope to see more by Linda, soon!
** I was provided a copy of this book through Celebrate Lit and the author for my personal opinion and review. The thoughts and ratings are my own.**
Did you read this book? What are your thoughts? If you haven't, what is your favorite book from the bible that you would want to see a modern twist on?
**DISCLAIMER: I was provided an opportunity to read this book as an Advanced Reader Copy in return for a fair and honest review.
<h2><span class="inner">Giveaway</span></h2>
To celebrate her tour, Linda is giving away a handwoven basket with a box of English Breakfast tea and a copy of her book Love's Harvest. Click here to enter: https://promosimple.com/ps/a094
Professional Reader Affiliates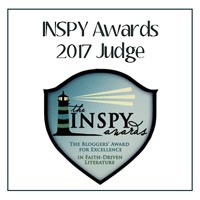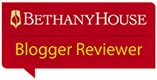 Affiliate Disclosure
I am grateful to be of service and bring you content free of charge. In order to do this, please note that when you click links and purchase items, in most (not all) cases I will receive a referral commission. Your support in purchasing through these links supplements the costs of keeping my website up and running, and is very much appreciated!