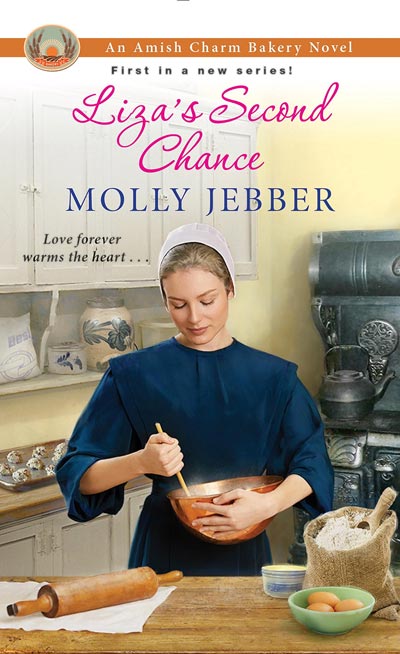 Author: Molly Jebber
Publisher: Zebra
Print Length: 305 pages
Release Date: January 30, 2018
I Rate it:    
Genre: Christian
The sweet welcome of straight-from-the-oven sugar cookies and hot cocoa. The warm invitation of apple pie and fresh cold milk. In 1912 Ohio, the Amish Charm Bakery is the heart of a close-knit, faith-nourished community, where people can find a refuge, a place to start again—and love that can make their lives new . . .
For Liza Schrock, the bakery her late husband bought was an unexpected haven from their unhappy arranged marriage. Now she's perfectly content to cook up mouth-watering delights for her hometown, give to those alone or in trouble—and remain happily unwed. And though she's willing to give handsome, newly-arrived widower Jacob Graber all the help he desperately needs, she is sure they can stay just friends . . .
But as Liza also tries to aid Jacob's troubled teenage daughter, she starts caring far too much for his gentle ways and steadfast hopes. And when a wrenching secret she must keep comes between them, can Liza find the faith to risk opening her heart again—and reach for one more chance at real love?
Molly Jebber writes Amish Historical Romances. Her books have been featured in USA Today's HEA column, and "Change of Heart" made Publisher's Weekly's Best Ten List in spring of 2015, and her books have received 4.5 star ratings from Romantic Times. She's on Romance Writers of America's Honor Roll and she receives rave reviews in numerous magazines and media across the country.
She's a touring speaker for Women's Christian Connection, and she speaks to many other groups about Amish history and their traditions, writing, marketing, publishing, and about her books.
Her keepsake pocket quilt series, "Change of Heart", "Grace's Forgiveness" and "The Amish Christmas Sleigh" are available in print in stores and in ebook formats. "Two Suitors for Anna" releases January 31, 2017, and "Amish Brides" releases May 31, 2017 in stores and ebook. She's just signed a new contract for four new books! Visit www.mollyjebber.com for a complete list of her books and speaking events.
A bit about me . . . .
I was raised in a small town in Ohio. If you had blinked twice, you would've missed it. It's grown by leaps and bounds. I've always found the Amish life interesting. I've enjoyed the many times I've visited their communities and learned about their lifestyle. Creating historical Amish characters and throwing them into difficult situations and joyous times has been challenging and fun. The greatest reward I've experienced in becoming an author is meeting wonderful people from all over the world who've been encouraging and supportive.
Visit my website at MollyJebber.com and sign up for my newsletter for members only contests, giveaways and where I'll be speaking!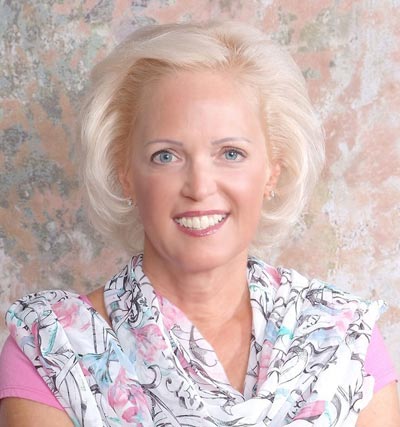 Book Review by Bree Herron
Isn't it wonderful how God works in our authors that we love? Molly Jebber has created the perfect sweet story in her newest book and it is an excellent start to a new series. The idea that we can all find our second chance if needed in life to be fulfilled is a beautiful testament to how God can work in our lives.
Liza, sweet Liza held a secret for so long but has now felt able to share it a bit and move on from her past. But with her friends, community and bakery Liza is on the mend. She also is falling in love with Jacob. Jacob is one of those sweet men, that as a mother I would love to meet. He has a daughter that he knows is struggling with losing her own mom, and with his patience and Liza's kindness Ellie begins to bloom.
One thing that stands out is the quality of compassion and love that was molded into these characters. Your heart just feels as though it is floating when you read this book, and the characters truly come together in hard times to make things right. I loved how their love brought them all together.
Beyond the theme of second chances there was a strong unity in the community that stood out to me. When a mother dies in this book the community rallied and Jacob took a young boy in, loved him and Liza did as well. I felt like this would be a place that as a parent you would want to raise your child. I really enjoyed the interactions of all in this book.
Charm is charming. Okay, you totally knew that would be coming. But really it is a town that reminds me of those you see on TV. Ones that have the quirky neighbors, the kind hearted souls, and all those great people that make a small community a family. Really I adore any Amish town, but I have a feeling this one will be quickly becoming a favorite. The book is also set in 1912, a time in US history that hosted the Titanic and the world was beginning to see signs of war. It was fascinating to read the little historical details that the author provided in the newspaper that customers of the bakery would read. I loved the accounts and the way she reminded us of the era the book was placed.
I truly believe that this book will become an instant favorite for many. Molly Jebber has created the perfect setting and charming characters that are calling all of us home to Charm. So come and join this great series, meet a wonderful lady in Liza and see why second chances can be just what the heart needs.
**DISCLAIMER: I was provided an opportunity to read this book as an Advanced Reader Copy in return for a fair and honest review.
Blog Stops
A Rup Life

, January 30

Books n Baubles

, January 30

margaret kazmierczak

, January 30 (interview)

Simple Harvest Reads

, January 30 ( Guest post from Mindy Houng)

Avid Reader Book Reviews

, January 31

Josephine's Thoughts

, January 31

Vicky Sluiter

, February 1
Splashes of Joy, February 1

For The Love of Books

, February 2

Christian Bookaholic

, February 2

Blossoms and Blessings

, February 3

D'S QUILTS & BOOKS

, February 3

Christian Author, J.E.Grace

, February 4
Mary Hake, February 4

SusanLovesBooks

, February 5

Carpe Diem

, February 5

Reading is my Super Power

, February 5 (interview)

The Fizzy Pop Collection

, February 6

proud to be an autism mom

, February 6

Bibliophile Reviews

, February 7
A Greater Yes, February 7
Pursuing Stacie, February 7

Texas Book-aholic

, February 8

Debbie's Dusty Deliberations

, February 8

Have A Wonderful Day

, February 9
Janices book reviews, February 9

cherylbbookblog

, February 10

Red Headed Book Lady

, February 10
Bigreadersite, February 10

Pink Granny's Journey

, February 11

Jeanette's Thoughts

, February 11

A Reader's Brain

, February 12

A Baker's Perspective

, February 12
<h2><span class="inner">Giveaway</span></h2>
Professional Reader Affiliates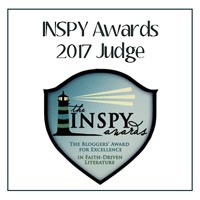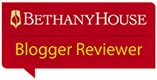 Affiliate Disclosure
I am grateful to be of service and bring you content free of charge. In order to do this, please note that when you click links and purchase items, in most (not all) cases I will receive a referral commission. Your support in purchasing through these links supplements the costs of keeping my website up and running, and is very much appreciated!