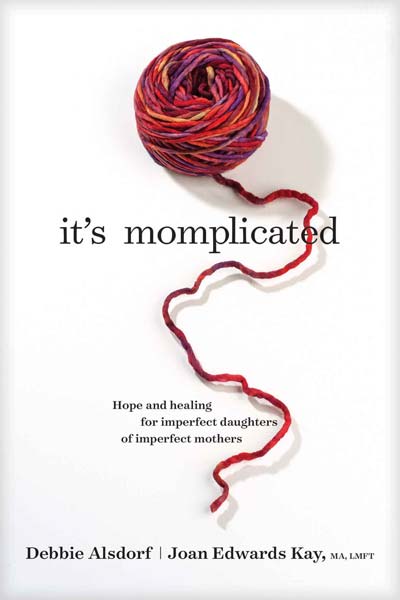 Author: Debbie Alsdorf & Joan Edwards
Publisher: Tyndale Momentum
Print Length: 288 pages
Release Date: September 4, 2018
I Rate it:    
Genre: Christian
Let's face it: when it comes to mothers and their daughters, things can get a little . . . complicated. Momplicated, you might say.
Whether your relationship with your mom has been wonderful or stressful, redeemed or broken, close or nonexistent, it's one of your life's most important and defining connections. Its effects have probably followed you into adulthood.
If you have conflicting feelings toward mom—or if you wish you could get past some of the baggage that holds you back—this is your book. Combining spiritual disciplines and the best of current therapeutic practice, It's Momplicated will help you discover
How your early connection with your mother may have impacted your sense of self and your other important relationships—and what you can do to break the cycle
Why you and your mother have the relationship you have—the underlying reasons that may be contributing to strain and unease
Tools and exercises to help you cope with some of the most common effects of a broken relationship, including anxiety, depression, lack of confidence, and trust issues
How to be the daughter and mother God wants you to be even if your mom wasn't who you needed her to be.
It's never too late to love, never too late to heal, and never too late to trust God to turn the pain in your story into a redemption song. As you read It's Momplicated, you'll realize that while God doesn't promise to fix all your circumstances, He does promise to uphold you and lead you to a healing place of knowing you are truly precious and loved, no matter how your past has affected you.
Guest Post from Debbie and Joan
Mom. Mother. Mommy.
What do those words evoke in you? Wonderful memories of home cooked meals? A longing for nurture that was never fully met? A sense of not being enough? Gratitude? Sadness and loss? Anger and resentment?
Most women have a complex reaction when asked to think about their mothers–a mix of positive and negative, gratitude and hurt, happy and sad memories. Our relationships with our mothers are unique, rich, and complicated.
Allow us to introduce ourselves. We are Debbie Alsdorf and Joan Edwards Kay, friends who have written a book together that explores the issue of moms and their profound effect on daughters. It's Momplicated: Hope and Healing for Imperfect Daughters of Imperfect Mothers releases this September 4th, 2018. Since every woman is a daughter, this book is for every women.
Every daughter receives less-than-perfect programming from her mother. The messages may be about our value, or how to relate to others, or even about how we think about bodies. However, God is our perfect parent who wants to rewrite that imperfect programming with his truth. Many of us don't realize the wrong messages that are deep in our souls.
I (Debbie) grew up with a mother who was cold, distant and unavailable. I have one sister who was in her teens when I was born and married by the time I started school, leaving me to be raised as an only child. I grew up wondering what was wrong with me, "Why didn't mom want to spend time with me? Why didn't she hug me and hold me close like other moms did? Why was nothing I did to earn her approval good enough?" I was deeply imprinted with wounds of rejection and carried them through most of my adult life, even though I pasted on a smile, kept trying to do better, and could be the life of any gathering. On the inside, I was sad for as long as I can remember. Through working on this book, I have experienced a phenomenal inner healing, the exposing of lies long held secretly in my heart, and the ability to see the way the enemy of my soul has tried to use the "not enough" belief against me. I am beyond excited for other women to have the courage to own their own story, inviting Jesus to meet them in any points of pain and any relationships that need healing.
I (Joan) had a stay-at-home mom who cooked dinner every night, took us to the library and the beach, did art projects with us, and made me feel safe and happy. However, when I was nine years old, my father and then my brother both died of cancer within a year and my relationship with my mother changed. Understandably, she struggled to just hold herself together, but in my young mind I felt abandoned by her. I didn't have the capacity to deal with all the loss and she didn't have the strength to help me. I felt emotionally lost and alone. I longed for my mother to comfort me and show me how to overcome my pain. In retrospect, I wish she had shown me faith in a God who could bring hope and meaning to the devastation that had hit our family. But she was not a believer and did her best to stuff away the feelings and soldier on. I was deeply imprinted with the belief, I'm alone and can only depend on myself. As I worked on this project, the root of many of my struggles became clear to me and God has been comforting those young, lonely parts of me with his presence and his love.
What is your story with your mother? What false beliefs has this important relationship imprinted on your heart, and how does God's truth rewrite them? It is our hope that every woman, as God's daughter, will learn the beauty of who she is and receive her own healing so she can leave a legacy of faith, hope and beauty to the generation of women that follow.
One thing we know for sure: there are no perfect moms, just women partnering with a perfect God.
Debbie Alsdorf: For the past twenty-five years, through her speaking and writing, Debbie Alsdorf's mission has been to help women live a better story by leading them to the heart of God's love and the truth of his Word. Debbie is a biblical lay counselor, a Christian life coach, and the founder of Design4Living Ministries. She and her husband, Ray, have raised a blended family of four adult children. Today Debbie's favorite role is being a grandma to ten little ones.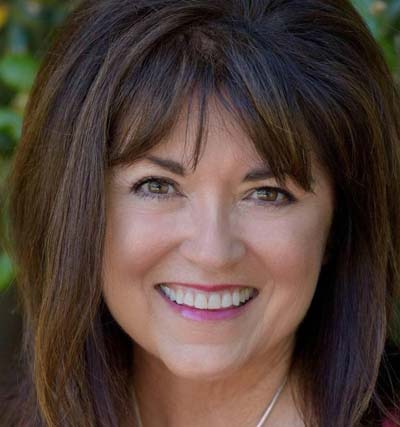 Joan Edwards Kay is a licensed marriage and family therapist in the East Bay of San Francisco and has been an adjunct professor at Western Seminary. She received her bachelor's degree from Vassar College and her master's degree from Western Seminary. She is happily married with two adult daughters, four stepdaughters, and five grandchildren.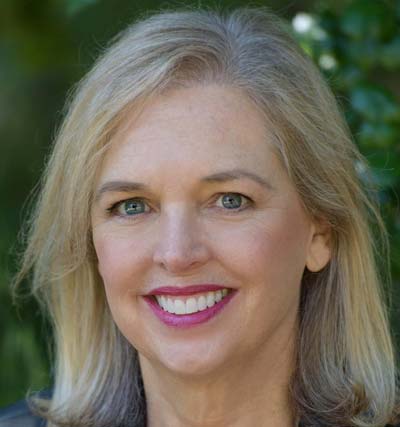 Book Review by Bree Herron
I think I cried more through this book than I did with any other book I can recall reading. It was intense in a way that many of us need. It called to this reader in a way that I never knew I needed but it certainly left me with feeling that I can be a new mom and a new daughter still. It isn't easy navigating the channels of motherhood and daughter-hood. But this book allows for you to learn to forgive, love strong and lean more on God.
It starts with personal stories, then prayer. Each chapter and section is designed for you not only to recall the past but find ways to mend the future as needed. I love that I was constantly reminded that moms are not perfect and we are not alone. Motherhood can feel lonely, it is a host of emotions that a man will never feel, a connection from birth to death with your children. This book was a loving reminder that we can lean on God through this journey.
I have now gone and written my mom, words that I should have said years ago. This book reminded me of moments in my life where I saw shifts, and now with a new understanding I can honestly my relationship is momplicated but I truly wouldn't have it any other way. Without this book I don't think I would have healed in ways I needed but were shadowed by so much more in my life. Thank you authors and God for this book, it came to me and brought me up higher. This book possibly has mended my relationship with my mom and helped me to become a stronger mom for my daughter. Thank you Lord, for this book the guidance given to the authors and the chance to read and change my life. I am beyond grateful that this book has and will be in my life, along with now having authors to follow and study more from.
**DISCLAIMER: I was provided an opportunity to read this book as an Advanced Reader Copy in return for a fair and honest review.
<h2><span class="inner">Giveaway</span></h2>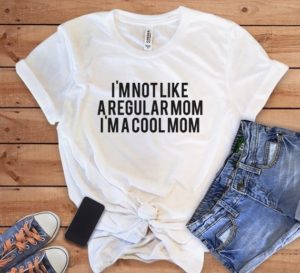 To celebrate their tour, Debbie and Joan are giving away a grand prize of a "I'm Not Like a Regular Mom" T-Shirt!!Find out all the details and enter to WIN at It's Momplicated Celebration Tour Giveaway.
Professional Reader Affiliates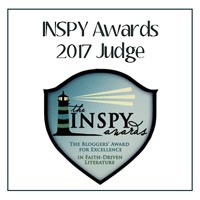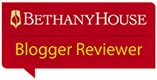 Affiliate Disclosure
I am grateful to be of service and bring you content free of charge. In order to do this, please note that when you click links and purchase items, in most (not all) cases I will receive a referral commission. Your support in purchasing through these links supplements the costs of keeping my website up and running, and is very much appreciated!