In the Shadow of Croft Towers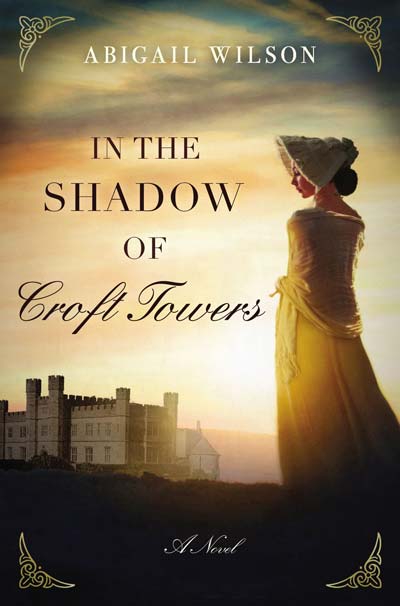 Author: Abigail Wilson
Publisher: Thomas Nelson
Print Length: 336 pages
Release Date: January 15, 2019
I Rate it:    
Genre: Christian
From debut author Abigail Wilson comes a shadowy Regency tale of secrets and spies, love and treachery. 
"Mysterious . . . Melodic . . . Thrilling and original . . . Abigail Wilson has crafted a debut that shines."—Kristy Cambron, bestselling author of Castle on the Rise 
Croft Towers holds more than its share of secrets . . . and Sybil is determined to uncover them all.
When Sybil Delafield's coach to Croft Towers was robbed by highwaymen, she should have realized that her new position as companion to old Mrs. Chalcroft would be no ordinary job. Upon Sybil's arrival, Mrs. Chalcroft sneaks into her room in the dark of night, imploring her to relay messages to town that are to stay hidden from the rest of the family. Who exactly is she working for and what do the messages contain?
When fellow passengers of the robbed coach are later murdered, Sybil's hunt for the truth takes on a new urgency. The only person she can rely on is Mr. Sinclair, Mrs. Chalcroft's godson, but under all his charms he too leads a double life. Sybil must decide if he is the one honest voice she can trust, or if he is simply using her for his own advances.
With murderers, smugglers, and spies on the loose, nothing—and no one—in Regency England is what they claim. Can Sybil even trust what she knows about herself? 
"Abigail Wilson's In the Shadow of Croft Tower is the kind of novel I love to recommend. Well written, thoroughly engrossing, and perfectly inspiring. I honestly couldn't flip the pages fast enough."—New York Times and USA Today bestselling author Shelley Shepard Gray
"In the Shadow of Croft Tower is beautifully written, suspenseful, and satisfyingly romantic. Abigail Wilson paints a beautiful picture of pastoral Regency England. This book will keep you riveted to the end, and you'll be rooting for the feisty heroine to get her happily ever after."—Jennifer Beckstrand, author of Home on Huckleberry Hill
"Part mystery and part romance, Abigail Wilson's debut is an atmospheric period novel that will keep readers guessing to the very end."—Amanda Flower, USA Today bestselling author of Death and Daisies
1813
THE ENGLISH COUNTRYSIDE
I often wonder what my life would have been like if I had never learned the truth. I wouldn't have set off as I did for Croft Towers. I never would have met him.
It's strange what I remember about the day I left London. The mail coach was late; the weather wretched. The clock had struck midnight long before two strangers and I ducked beneath the postmaster's outstretched umbrella to board the Royal Mail and rumble across the North Downs.
That difficult journey east marked the beginning of an unseasonably cold autumn. Frigid rain pelted the coach windows. The undercarriage squealed beneath the seats as a metallic scent wound its way between the drafty boards. I gripped the windowsill, wondering if the coachman intended to hit every bump in the road.
"Far to go, miss?"
The woman's voice startled me. Dressed head to toe in red
satin, she'd endured the last few darkened hours with a handful of smelling salts and a tongue hot for complaints, but she hadn't spoken to me until now. Not until the first hint of rain-soaked daylight peeked over the horizon.
I lowered my gaze and fiddled with my bonnet ribbons. "Yes, ma'am . . . well, not too much farther, I hope."
Taken from "In the Shadow of Croft Towers" by Abigail Wilson. Copyright © 2018 by Abigail Wilson. Used by permission of http://www.thomasnelson.com/.
Abigail Wilson combines her passion for Regency England with intrigue and adventure to pen historical mysteries with a heart. A Registered Nurse, chai tea addict, and mother of two crazy kids, Abigail fills her spare time hiking the National Parks, attending her daughter's gymnastics meets, and curling up with a great book. In 2017, Abigail won WisRWA's Fab Five Contest and ACFW's First Impressions contest as well as placing as a finalist in the Daphne du Maurier Award for Excellence in Mystery/Suspense. She is a cum laude graduate of the University of Texas at Austin and currently lives in Dripping Springs, Texas, with her husband and children.
You can find Abigail on: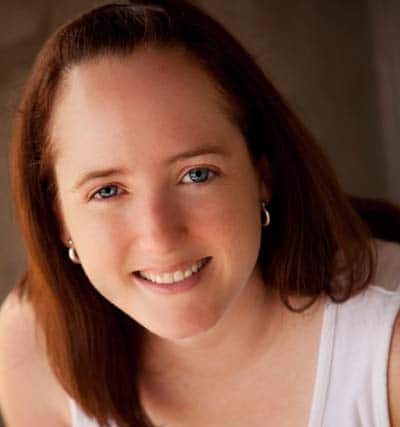 Book Review by Bree Herron
There is a reason the hype around this book has been nothing short of amazing. The book is fitted for Austen fans, mystery fans, and Christian fans.  It has charming and delightful characters that make the setting come to life. The interactions and storyline is one that makes a reader instantly dig right in for a long winter's read.
Sybil Delafield's entrance into being a companion for the Mrs. Chalcroft starts off with a wild carriage ride that is robbed. The robbers seem like an unlikely coincidence but are it? Enter Mr. Sinclair, a man that seems to be just right for Sybil but may have a few secrets of his own. Mrs. Chalcroft is one that has some mystery up her little sleeves and soon Sybil is wondering what is going on with this place, and I didn't blame her. The characters are strong and well described coming to life on the pages of the book. 
Reading the love blooming for Sybil was one of my favorite parts, besides the epic mystery that is woven into this book. I think it was the perfect balance of love, faith, and mystery.
Overall, this was an impressive story and one that many readers can fall in love with. I couldn't stop reading this book once I started and I have eagerly expressed my joy with my coworkers in this book. It is one that will have your keen interest to the very last page. I look forward to the next book by this author. 
**DISCLAIMER: I was provided an opportunity to read this book as an Advanced Reader Copy in return for a fair and honest review.
To celebrate her tour, Abigail is giving away a grand prize of one finished copy of the book!!
Be sure to comment on the blog stops for nine extra entries into the giveaway!
Find out all the details and enter to WIN at In the Shadow of Croft Towers Celebration Tour Giveaway.
Professional Reader Affiliates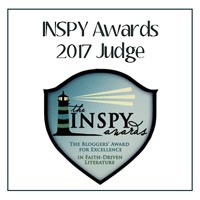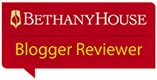 Affiliate Disclosure
I am grateful to be of service and bring you content free of charge. In order to do this, please note that when you click links and purchase items, in most (not all) cases I will receive a referral commission. Your support in purchasing through these links supplements the costs of keeping my website up and running, and is very much appreciated!