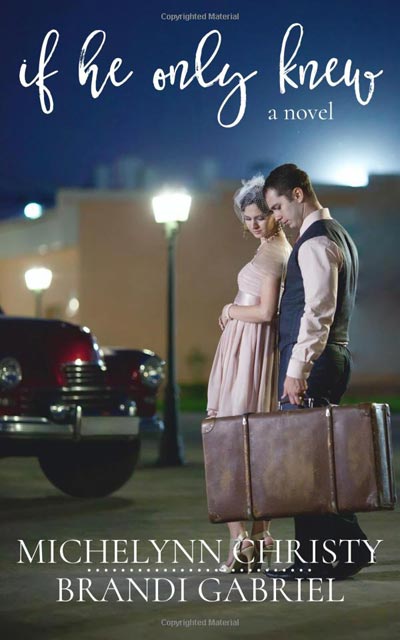 Author: Michelynn Christy & Brandi Gabriel
Publisher: Blessed Publishing
Print Length: 216 pages
Release Date: June 16, 2017
I Rate it:    
Genre: Christian
It's 1968 and love is in the air in the small coastal town of Cambridge, California.
Donna Peterson, the preacher's daughter, has her entire life ahead of her and the future looks promising. But things aren't as they seem in Cambridge. A tangled web of secrets threaten to destroy the lives of each person involved – Donna, her boyfriend Bobby, and Rick, Bobby's best friend. Will the truth make them free, or will they lose their friendship forever?

Author Michelynn Christy resides in the Midwest and enjoys creating romantic stories that point to Jesus. Her faith in God shines through the pages of her writing. Michelynn's debut novelette A Christmas to Remember launched in late 2015. While this pen name and genre are somewhat new to her, she has penned over twenty titles under another pseudonym, has won awards for her works, and has earned best-selling title status. With that said, all glory goes to God!
Brandi Gabriel is co-author of twelve Christian fiction books, including this one. Her first solo novel, The Orphan Bride, released in 2016 and she has since added a sequel in the same series. Her goal in writing is to touch readers' hearts in some special way and to glorify Jesus Christ, her Lord and Saviour.
Book Review by Bree Herron
Emotional and moving, this book was a reminder that even those that are deemed to be perfect in public eyes, may make human choices that don't agree with society or family. I found that the setting in 1968 to be unique and not always sought, it certainly peeked my interest.
I enjoyed each character in this book, though it was at times hard to deal with the look of a preacher's daughter. I felt the pressure of the nature of the title Donna had. Donna was a realistic character one that readers will enjoy, and feel for. Her choices, thoughts and emotions are a driving force for the book.
Picture it 1968, time when cultures were becoming a bit more at ease with each other. Peace was a for front with wars from the past and looming in the future. I found that it was really enjoyable to read this book set in the sixties. It isn't a decade usually chosen and I think it added a level of interest for me.
Overall, the book covers some tough issues that some readers might not enjoy to read, but the story is one that should be read. It is more than heart breaks and families, it is one about how we show and feel our personal faith. One of forgiveness. I really encourage readers to be open to reading this story.
**DISCLAIMER: I was provided an opportunity to read this book as an Advanced Reader Copy in return for a fair and honest review.
Follow the Tour
Bibliophile Reviews, February 17
Reading is my Super Power, February 17
A Greater Yes, February 18
proud to be an autism mom, February 18
Texas Book-aholic, February 19
Inklings and notions, February 19
Radiant Light, February 20
Debbie's Dusty Deliberations, February 20
Christian Author, J.E.Grace Blog, February 21
Janices book reviews, February 21
Jeanette's Thoughts, February 22
A Baker's Perspective, February 23
Karen Sue Hadley, February 23
Avid Reader Book Reviews, February 24
margaret kazmierczak, February 24 (Interview)
Bigreadersite, February 25
Among the Reads, February 25
Simple Harvest Reads, February 26 (Guest post from Mindy)
Pursuing Stacie, February 27
Red Headed Book Lady, February 27
Maureen's Musings, February 28
Carpe Diem, February 28
The Fizzy Pop Collection, March 1
Josephines Thoughts, March 2
Have A Wonderful Day, March 2
<h2><span class="inner">Giveaway</span></h2>
To celebrate their tour, Michelynn and Brandi are giving away the following:
Grand Prize: ONE themed book box, (this will contain small items that relate to the story)
1st Place Prize: ONE $25 Amazon gift card,
2nd Place Prize: ONE signed paperback copy of If He Only Knew
3rd Place Prize: ONE signed paperback copy of If He Only Knew!!
Find out all the details and enter to WIN at If He Only Knew Celebration Tour Giveaway.
Professional Reader Affiliates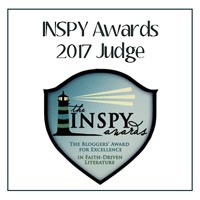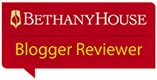 Affiliate Disclosure
I am grateful to be of service and bring you content free of charge. In order to do this, please note that when you click links and purchase items, in most (not all) cases I will receive a referral commission. Your support in purchasing through these links supplements the costs of keeping my website up and running, and is very much appreciated!