How to Make Victoria Sponge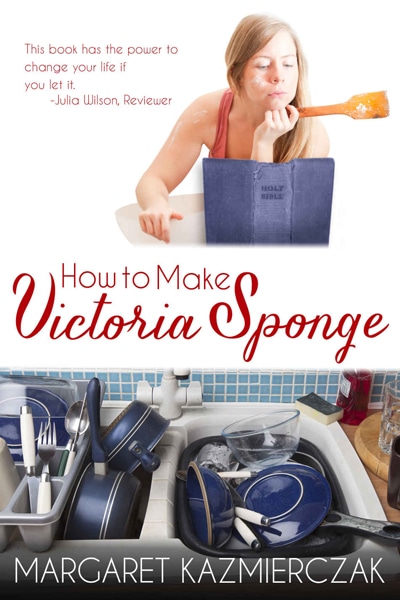 Author: Margaret Kazmierczak
Publisher: Celebrate Lit Publishing
Print Length: 248 pages
Release Date:September 19, 2016
I Rate it:    
Genre: Christian
Victoria Sponge – a well-known cake? Maybe, but also a wife and mother of four children. Disorganized and chaotic, with obligations galore, sweet Victoria clings to God, her best friend who shares His amazing love with her. From tripping over a hoover left in the hallway to discovering her son's desire to die because he is different, she journeys through her own Lent. Giving up is not an option, but saying 'yes' to God each day is. Tragedy and comical events follow Vicki through her week. Does Victoria Sponge rise through all the messiness that life offers or does she sink?

Guest Post from Margaret Kazmierczak
For those that know me cooking is not a talent that I am famous for. I follow the recipes, but for some unknown reason my cakes remain flat, albeit cleverly disguised with chocolate. My friends were, quite understandably, shocked that I appeared to have written a cookery book.
My friends let me introduce the Baker who inspired me to write, 'How to Make Victoria Sponge'. His name is God the Father. This cook needs all the help she can get.
In 2010 God literally took me out of my comfort zone and allowed me to become vulnerable. He took away my health and job. An active middle aged woman reduced to a shell. For two years I struggled to come to terms with my condition. Then one night I prayed and asked what I was supposed to do now? The message was simple, "write a book". Well I could think up a million and one reasons why not to write a book. I declared them one by one but God the Father was having none of it. He reminded me of WHO was commissioning me.
To say that my reading and writing skills were on a par with my cooking skills was an understatement.  So I stopped questioning and listened to His answer. "I shall give you the ingredients and you provide the humour and story outline with your life experiences." So Victoria Sponge was born. Not a cookery book per se but a recipe for a closer relationship with God the Father through story and petition.
This journey took two years, a long time to wait for a cake to rise! The proof, however, was in the tasting which for some time was bitter due to rejection. Then a sequence of events happened one after the other and 'How to Make Victoria Sponge' was cooked, oops, birthed. I have been blown away with the face to face reviews in England of the book. A Methodist minister used it to empower her congregation, to show them how even the simplest things in life can lead to a prayerful response.
Victoria known as Vicki, married to Bob, is a normal woman with four children. The book looks at a week in her life and compares it to Jesus' Lent week. Many issues are explored through the pages.  Vicki Sponge could be you or me and the response to each situation, a solution to your own challenges.
Without the Baker this book would end up like my cakes! The writing of it helped me to begin a new life and I hope it helps you to do so too if you read and journey through its pages.
Margaret Kazmierczak was born in 1958. She grew up in South West England with her three brothers. Margaret played football endlessly with her siblings and eventually won a medal doing what she did best – kicking a ball.
She has had a varied life and married in 1992. She has three children. Storytelling has always been a favourite past time which fortunately her children loved too.
Margaret finally wrote her first novel, How to Make Victoria Sponge, which was published in September 2014. So instead of kicking a ball, Margaret was kicking words around, passing, dribbling and eventually scoring the winner.
Connect with Margaret on:
The 2nd edition of How to Make Victoria Sponge was released on 19th September 2016 in the USA by Celebrate Lit Publishing with a new cover.
If you want to read something different yet not very heavy about our relationship with God, then "How to make Victoria Sponge" could be your cup of tea/coffee with a large slice of cake.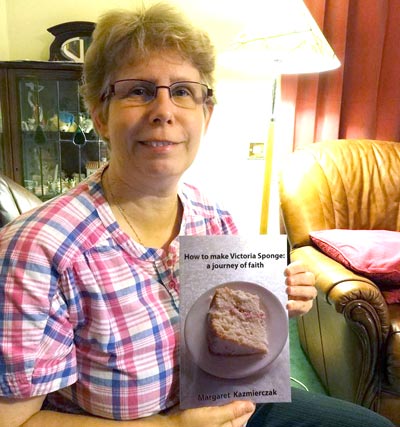 Book Review by Bree Herron
Wake Up and Do!
Sunday Morning: Pray, Eat, Blog… See what the day brings!
Does it get your attention? Are you curious as to little pieces of the big picture of my morning? You are?! Well, then How to Make Victoria Sponge is for you. A great narrative by Victoria, a mom that is a mom after my own heart. We get to be in her mind. Hearing her silent prayers and daily activities. Victoria is a mom that juggles it all.
How to Make Victoria Sponge, is darling and thoughtful! #Christian #Fiction #giveaway Click To Tweet
I have spent so much time reading the same style that I forgot how much I love diary/journal formats in books. It grabs the reader, gives a new insight and keeps you wondering what will come next. I loved how there were silent prayers sent constantly through the character's mind. That is a the part that stuck with me the most. Finally, a character that sends up prayers like I do!
Victoria is a darling character, she is strong, a mama bear. But as a human we all have our weaknesses and Victoria does hit some bumps that make her faith stronger. I recommend this book for the mom needing a book that makes her nod in agreement, or for the woman that is juggling her own batter of life.
Congrats to Margaret Kazmierczak on the US edition of this great book! Comment below your words of congrats!
**DISCLAIMER: I was provided an opportunity to read this book as an Advanced Reader Copy in return for a fair and honest review.
<h2><span class="inner">Giveaway</span></h2>
To celebrate her tour, Margaret Kazmierczak will be giving away the following prizes:
Grand prize: Themed gift bag containing an apron, whisk, Bible, and a limited 1st edition paperback copy of How to Make Victoria Sponge.
1st – 3rd prizes: Limited 1st edition paperback copy of How to Make Victoria Sponge.
4th & 5th prizes: How to Make Victoria Sponge ebook
Click HERE !
Professional Reader Affiliates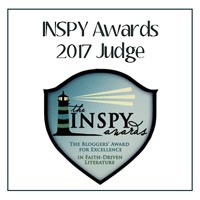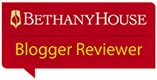 Affiliate Disclosure
I am grateful to be of service and bring you content free of charge. In order to do this, please note that when you click links and purchase items, in most (not all) cases I will receive a referral commission. Your support in purchasing through these links supplements the costs of keeping my website up and running, and is very much appreciated!