Author: Melanie Dobson
Publisher: Tyndale House Publishers
Print Length: 416 pages
Release Date: September 4, 2018
I Rate it:    
Genre: Christian
From the award-winning author of Catching the Wind, which Publishers Weekly called "unforgettable" and a "must-read," comes another gripping time-slip novel about hidden treasure, a castle, and ordinary people who resisted evil in their own extraordinary way.
The year is 1938, and as Hitler's troops sweep into Vienna, Austrian Max Dornbach promises to help his Jewish friends hide their most valuable possessions from the Nazis, smuggling them to his family's summer estate near the picturesque village of Hallstatt. He enlists the help of Annika Knopf, his childhood friend and the caretaker's daughter, who is eager to help the man she's loved her entire life. But when Max also brings Luzia Weiss, a young Jewish woman, to hide at the castle, it complicates Annika's feelings and puts their entire plan—even their very lives—in jeopardy. Especially when the Nazis come to scour the estate and find both Luzia and the treasure gone.
Eighty years later, Callie Randall is mostly content with her quiet life, running a bookstore with her sister and reaching out into the world through her blog. Then she finds a cryptic list in an old edition of Bambi that connects her to Annika's story . . . and maybe to the long-buried story of a dear friend. As she digs into the past, Callie must risk venturing outside the safe world she's built for a chance at answers, adventure, and maybe even new love.
Guest Post from Melanie Dobson
Hallstatt's Hiding Places
Backpacking across Europe—that's how my husband Jon and I decided to celebrate our fifth wedding anniversary. We savored the old world culture and charm as we hiked along Italy's coast, toured medieval castles in Germany, and cruised the canals in Belgium; we both left a bit of our hearts in an ancient lakeside town called Hallstatt.
The moment we stepped off the ferryboat and into this storybook village, we crossed through a portal of sorts, traveling back several centuries in time. The rugged, snow-capped mountains around us and alpine lake, the quaint village with its church steeples and cobblestone lanes and waterfall that spilled into town—all of it captivated us.
Along the shore, hidden partially by trees, we could see spires of an abandoned castle, and I wanted to know its story. No one in Hallstatt could tell us who'd lived in the castle—at least, not in English—so my husband agreed to a new adventure. With a swan as our escort, we glided across the lake in an electric boat so I could study the rusty turrets, boarded windows, and wooden boathouse resting in the water like a felled log.
Instead of quelling my curiosity, the match of inspiration ignited my mind. Who had lived in this castle, and what happened there? I began writing in my journal that night, trying to capture my rogue thoughts on paper, hoping that one day a novel would emerge from the ashes of this castle's story.
When we returned home, I began researching more of Hallstatt's history and discovered that this region, in all of its beauty and mystique, had been infiltrated by an enemy in 1938. This town and the surrounding Salzkammergut became a mountain retreat for Nazi officials who built mansions on the shores of its many lakes and used salt mines to hide "ownerless treasure"—the gold bullion and artwork they'd stolen from the Jewish people.
The Nazis intended to build a Fourth Reich in this alpine fortress, but the Allies had other plans. Near the end of the war, these lakes became a dustbin of sorts, collecting whatever the enemy dumped into its waters—weapons, counterfeit banknotes, concentration camp lists—as they fled south from the Allied troops. The Devil's Dustbin, locals call it.
Lake Hallstatt plunges more than four hundred feet between the fortress of mountains. Because of its depth and the many hiding places in the underwater forests, caves, and shifting sands, divers continue finding World War II artifacts today. Some still believe there's a treasure trove buried on the bottom, but no one has reported finding any gold.
After our trip, a story about this castle and what happened to the heirlooms of the Austrian Jewish people continued to burn inside me until I finally put it on paper. So I built Schloss Schwansee—Castle of Swan Lake—in my mind, inspired by the castle along Lake Hallstatt, and created a cast of historical and contemporary characters who are searching for lost treasure.
Hidden Among the Stars is a time-slip novel about a castle and treasure and fairytales, but most of all, it's a story about God using ordinary people across Austria to resist evil in their own extraordinary way.
Writing fiction is Melanie Dobson's excuse to explore abandoned houses, travel to unique places, and spend hours reading old books and journals. The award-winning author of twenty novels, Melanie enjoys stitching together both time-slip and historical stories including Catching the Wind, Enchanted Isle, Beneath a Golden Veil, and the Legacy of Love novels. Chateau of Secrets received a Carol Award for historical fiction, Catching the Wind's audiobook won the 2018 Audie for Inspirational Novel, and The Black Cloister was ForeWord's Book of the Year for Religious Fiction. Her next time-slip novel, Hidden Among the Stars, comes out in September.
Melanie and her husband, Jon, have two daughters. After moving numerous times with Jon's work, the Dobson family has finally settled near Portland, Oregon, and they love to travel and hike in both the mountains and the cliffs above the Pacific. When Melanie isn't writing, she enjoys exploring ghost towns and dusty back roads, dancing, and reading stories with her girls.
You can find Melanie on: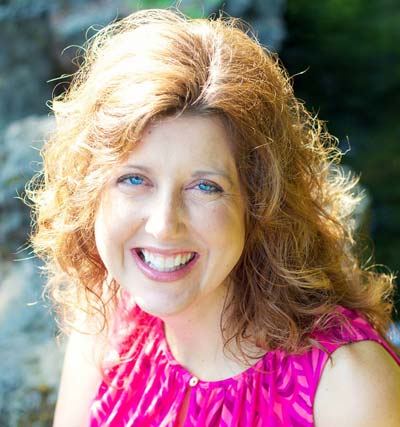 Book Review by Bree Herron
Like the castle that haunted the mind of Mrs. Dobson so has this book to mine. I love anything that has to do with this time period and the World Wars. It is a fascinating and torturing time for the world. I knew the history of the dumping of treasures and or the use of them for the Nazis party. What I found to be the most fascinating point that was created in this book, is those that chose to stand up and attempt to do right.
We have Austrian citizens; Max, Luzia, Annika bound together by history and the future. Max is knowing what is right, he knows that following Hitler is to oppose all that is good and humane. He begins a secret journey of trying to help those that are attacked by the Nazis. But he isn't some superhero, no he is an upper class citizen that is trying to undo the injustice that his people have caused. Annika adores Max, she would do anything for him and wants nothing but to make him happy. She shows up along for the secret and in my eyes adventure, slipping up here and there. She finds her ground and healing.
Now as this is a time slip novel, one must coming rushing to present day. Where Callie "Story Girl" is on the adventure of her life, trying to solve where a rare edition of Bambi came from and what the small list in the book means. She will leave her comfort zone and learn how strong she is through this journey. I really was drawn to Callie, it was as though we were the same person. My biggest dream is to own a bookshop that delights children and where I can muse with their young minds all day. Though my life stops the parallel there it was easy for me to get swept up into Callie's nature and life.
Truly, God was calling on this author for this story. It is apparent as the sun rising in the East. It is a haunting and stunning novel not only about these characters that will burn themselves into your mind, but of a history that has tainted the world, and the rare but unique moments in Austria that deserved some credit, even in fiction. It is a novel that will leave you shaking, asking questions and delighting in the way that we can see God's work. Even if it is fiction we as readers know that there are stories like this that will never be told but that are similar and true.  I couldn't recommend a better book to shake up your reading and bring you into a cozy nook filled with wonder, bravery, faith and love.
Like Callie I thrive on having a unique book collection, what is a book that is unique to your collection?
**DISCLAIMER: I was provided an opportunity to read this book as an Advanced Reader Copy in return for a fair and honest review.
<h2><span class="inner">Giveaway</span></h2>
To celebrate her tour, Melanie is giving away a grand prize package that includes a $25 Amazon gift card, Catching the Wind paperback, and Hidden Among the Stars paperback!!
Be sure to comment on the blog stops for nine extra entries into the giveaway!
Find out all the details and enter to WIN at Hidden Among the Stars Celebration Tour Giveaway.
Professional Reader Affiliates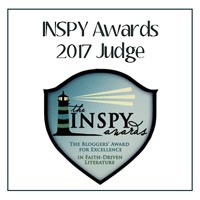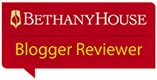 Affiliate Disclosure
I am grateful to be of service and bring you content free of charge. In order to do this, please note that when you click links and purchase items, in most (not all) cases I will receive a referral commission. Your support in purchasing through these links supplements the costs of keeping my website up and running, and is very much appreciated!