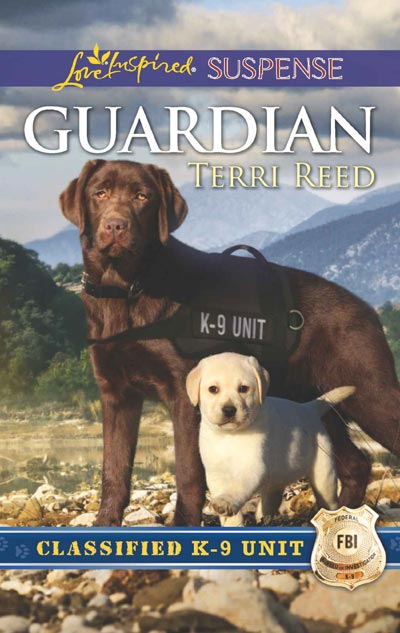 Author: Terri Reed
Publisher: Love Inspired Suspense
Print Length: 224 pages
Release Date: April 1, 2017
I Rate it:    
Genre: Christian
PROTECTING THE SINGLE MOM
When a fellow FBI agent is kidnapped and a protected witness vanishes, Leo Gallagher will stop at nothing to find them both. So when he discovers a link between the case and a single mother in Wyoming, Leo and his trusty K-9 partner rush to question Alicia Duncan. Could she be the key to locating the missing persons? Not if a killer has anything to say about it. Someone is determined to keep Alicia from talking, so Leo and his chocolate Lab must keep her and her little boy safe on their family ranch. With danger lurking around every corner, Leo must work overtime to not lose another person who's important to him.
Award winning multi-published author Terri Reed discovered the wonderful world of fiction at an early age and declared she would one day write a book. Now she is fulfilling that dream writing full-time. Her romance and romantic suspense novels have appeared on Publisher's Weekly top 25, Nielsen's Bookscan top 100 and featured in USA Today, Christian Fiction Magazine and Romantic Times Magazine. Her books have finaled in Romance Writers of America's RITA contest, National Reader's Choice Award contest and American Christian Fiction Writer's The Carol Award contest. She resides in the Pacific Northwest with her college-sweetheart husband, two wonderful children, and an array of critters. When not writing, she enjoys spending time with her family and friends, gardening and playing tennis.
You can find Terry on: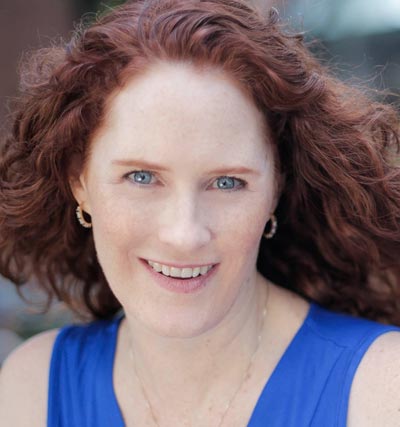 Book Review by Bree Herron
When I read Love Inspired Suspense books, I look for three key factors to making it a five star. One, it must have the heart pounding action fast! Two, characters better have amazing chemistry. Three, the christian aspect must be present and draw my heart to it.
Terri Reed has the reader grasping for air, heart pounding and left wondering what is coming next within the first chapter. I was blown away at her skill with the action setting, it was brilliant! As a NCIS , Criminal Minds, fan I felt like I was on the set of a great show. You are drawn to Leo and Truth the action they face. Leo is our main hunk, I mean guy. No, really he is a hunk and what a mind on him! I would follow directions if Leo gave them. Truth his canine companion/partner is amazing, I can only imagine the extensive research Terri did to get the job details down for these two.
Alicia Duncan is a single mom (I am in great copy with her) and doing everything right. She had her heart hurt, then became a widow. She is back in Wyoming to heal. Wyoming can be healing, when it doesn't have 3 feet of snow, or 60 mile hour winds. Alicia is going to steal Leo's heart while he is on the job. Now, usually I am saying "Oh, no you don't " to the girl characters stealing my fictional boyfriends but these two were different. Yes, I adore Leo but they worked so well and quickly together that I was officially shipping them.  The love was believable, and true.
Faith is always a big play in christian books. The romance fiction is no different. I felt drawn to the ease they both had with God, it was nice to have a both characters at a relative ease with God. I love when one is struggling to find their faith, but this was a pleasant change. It wasn't easy by no means they were struggling to survive, but God wasn't one that they held their anger towards. That was nice.
The book was a 5 star is writing, a 5 star in characters, and a 5 star in the overall read. I couldn't put it down. I hope you can't either.
Dogs are a man's best friend, who is your partner in crime?
**DISCLAIMER: I was provided an opportunity to read this book as an Advanced Reader Copy in return for a fair and honest review.
Professional Reader Affiliates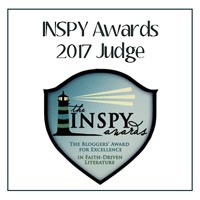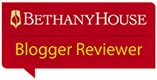 Affiliate Disclosure
I am grateful to be of service and bring you content free of charge. In order to do this, please note that when you click links and purchase items, in most (not all) cases I will receive a referral commission. Your support in purchasing through these links supplements the costs of keeping my website up and running, and is very much appreciated!