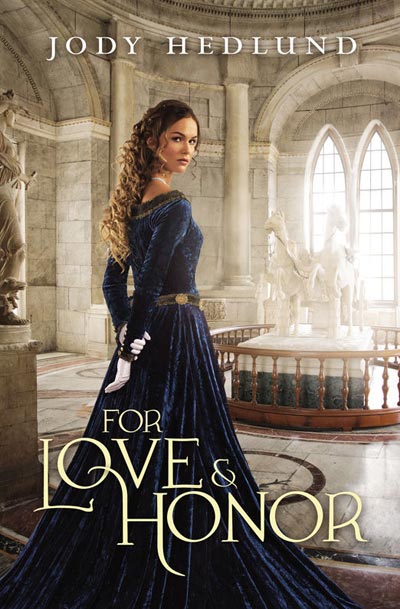 Author: Jody Hedlund
Publisher: Zondervan
Print Length: 324 pages
Release Date: March 7, 2017
I Rate it:    
Genre: Christian
Lady Sabine is harboring a skin blemish, one, that if revealed, could cause her to be branded as a witch, put her life in danger, and damage her chances of making a good marriage. After all, what nobleman would want to marry a woman so flawed?
Sir Bennet is returning home to protect his family from an imminent attack by neighboring lords who seek repayment of debts. Without fortune or means to pay those debts, Sir Bennet realizes his only option is to make a marriage match with a wealthy noblewoman. As a man of honor, he loathes the idea of courting a woman for her money, but with time running out for his family's safety, what other choice does he have?

The Importance of Recognizing an Author's World View
By Jody Hedlund
Over the past several years, I've read quite a number of Young Adult (YA) books. Part of the reason is because I have four teens and one tween. So I want to keep up with the literary smorgasbord offered to teens, especially because so many books end up as blockbuster movies. Both the books and the movies open the door for lots of discussion. We talk about objectionable behaviors, difficult life-issues, character likability, and so much more.
One question I almost always ask is: So what's this author's world view?
We all have a world view– a set of principles we live by or the philosophy of life that guides us. Usually we see everything through the lens of our world view which dictates how we live, the decisions we make, the way we treat others, etc.
Authors have world views too. And those views color and shape everything we write into our books, whether we intend to or not.
For example, after reading the best seller A Fault in Our Stars, I talked to my daughters about cancer and all of the sadness and fear that come with it. But beyond that, we talked about the author's world view. What did he believe about death, the afterlife, about God (or the lack thereof), and about the meaning of human existence? The author's philosophies DO come across. Perhaps subtly. But they are there nonetheless.
Most of the time, however, we don't really take the time to think about the views that form the foundations of the books we read. In fact, I would go as far to say that most of the time our kids read for entertainment with little thought about the author's world view and how it may or may not line up with what they believe.
As a result of simply drinking in whatever we're told, we become susceptible to fads, whims, and sometimes even deceitful philosophies masquerading as good.
Obviously, I permit my children to read a wide variety of books. I don't shelter them or require them to only read classics. But hand-in-hand with giving them the opportunity to read popular books, I take my responsibility seriously to have frank discussions about what they're reading (and watching).
The fact is, sadly, that all too many teen books nowadays require a lot of debriefing.  And I have to admit that I would love to be able to have more choices for wholesome (yet entertaining!) books that I can put into my kids' hands.
It's my prayer that FOR LOVE & HONOR can be that kind of book. Please spread the word so that we can pave the way for more books just like it!
Winner of the 2016 Christian Book Award for fiction and Christy Award for historical romance, best-selling author Jody Hedlund writes inspirational historical romances for both youth and adults.
Jody lives in central Michigan with her husband, five busy children, and five spoiled cats. Although Jody prefers to experience daring and dangerous adventures through her characters rather than in real life, she's learned that a calm existence is simply not meant to be (at least in this phase of her life!).
When she's not penning another of her page-turning stories, she loves to spend her time reading, especially when it also involves consuming coffee and chocolate.
You can connect with her on: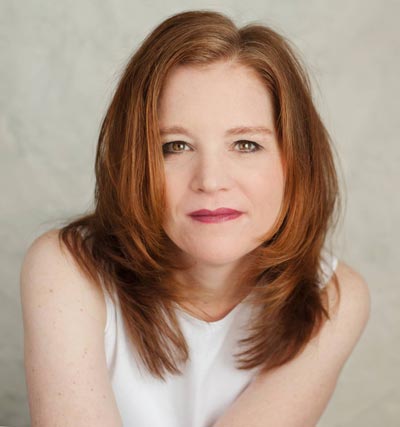 Book Review by Bree Herron
Travel back to the time of knights, honor and a bit of magic. Well, actually the only "magic" is the sparks flying between Bennet and Sabine but trust me that is the best kind to witness. As a YA book, For Love and Honor read like a beautiful fairy tale. A young maiden trapped behind a secret that could kill her, a knight looking to save his family and honor. Together, they become a uniquely charming couple that the reader will just adore.
"My nasty habit of bursting into Latin verb conjugation chants… The endless litany of amo ,amas, amat…"
Sabine was a spit-fire. Lord, you gave Jody a great character when you spoke to her heart about this one. I was smiling like a goof each to Sabine found herself a bit ruffled. She had a quick wit upon her that whatever flew out of her mouth was sure to make anyone chuckle. It was interesting to read about her mark, and Jody did her research on how to use it. People fear what they don't know/understand and during this time period, birth-marks were a sign of witchery. The fear of not understanding drove people to stakes and early graves for having such marks. Bennet is taken with Sabine's quick wit and unique charm. I really loved Bennet he was the definition of a knight in shining armor. He wants to save his family's name, find love and rescue the maiden. Good news Sabine lets him do all three. Together I can see them riding off to the sunset, looking for their next adventure.
"Superstitions ran deep…nothing would change their minds…except proving Sabine wasn't a witch."
One underlining current through this book is how young Sabine views herself. She had a harsh opinion of herself, knowing that her mark could get her killed, and feeling as though she was a plain girl, Sabine has to work through the book to see a beauty within. It was nice to evolve with her in her self-esteem and respect. I think this would speak to a variety of young women in today's society. Not to place their worth on the appearance but one's ability to be kind and strong.
This is one of best YA books I have read in a long time, I hope that many YA readers and fans will rejoice in such a refreshing setting, unique plot line and characters that will stick with you!
How about YOU? Do you think about an author's world view as you're reading books?
**DISCLAIMER: I was provided an opportunity to read this book as an Advanced Reader Copy in return for a fair and honest review.
<h2><span class="inner">Giveaway</span></h2>
To celebrate her tour, Jody is giving away all three books in the Noble Knights Series!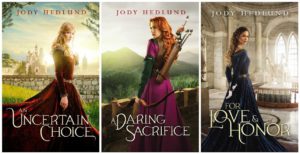 Click HERE– Be sure to comment on this post before you enter to claim 9 extra entries!
Professional Reader Affiliates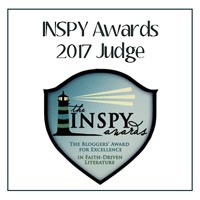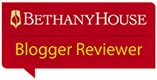 Affiliate Disclosure
I am grateful to be of service and bring you content free of charge. In order to do this, please note that when you click links and purchase items, in most (not all) cases I will receive a referral commission. Your support in purchasing through these links supplements the costs of keeping my website up and running, and is very much appreciated!