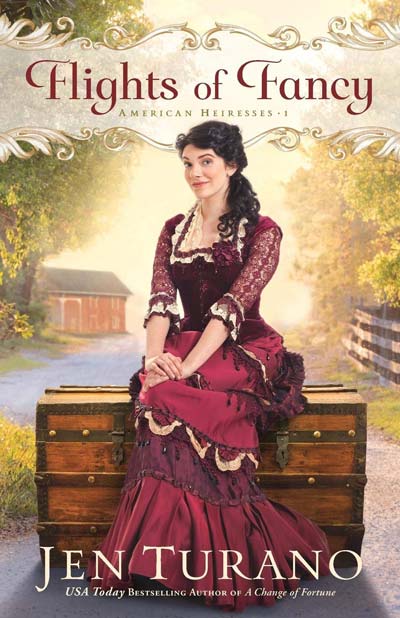 Author: Jen Turano
Publisher: Bethany House Publishers
Print Length: 371 pages
Release Date: January 1, 2019
I Rate it:    
Genre: Christian
Miss Isadora Delafield may be an heiress, but her life is far from carefree. When her mother begins pressuring her to marry an elderly and uncouth duke, she escapes from the high society world she's always known and finds herself to be an unlikely candidate for a housekeeper position in rural Pennsylvania.
Mr. Ian MacKenzie is known for his savvy business sense and has built his reputation and fortune completely on his own merits. But when his adopted parents are in need of a new housekeeper and Isadora is thrown into his path, he's unexpectedly charmed by her unconventional manner.
Neither Isadora nor Ian expected to find the other so intriguing, but when mysterious incidents on the farm and the truth of Isadora's secret threaten those they love, they'll have to set aside everything they thought they wanted for a chance at happy-ever-after.

Q & A With Jen Turano
"Flights of Fancy" is the first book in the American Heiress Series. What inspired you to write this series?
The inspiration for this entire series started off with a What If? All of my proposals for new series start off that way, and this time it was – What if Consuelo Vanderbilt had balked when her mother insisted she marry the Duke of Marlborough – and then that led to – What if she'd run away until her mother came to her senses? Just like that, an entire series was born – a bit of a different take on American heiresses because in all three books, my heiresses might decide to go a tad…rogue. We start off with Miss Isadora Delafield – who does run off to avoid marriage to a duke, then we get to meet Miss Poppy Garrison, who is an unexpected heiress but who can't quite seem to get a handle on the expected social decorum of the day, and then the final book revolves around Miss Beatrix Waterbury – who gets banished to Chicago after she annoys her mother one too many times, and once there, well, gets up to a bit of mischief.
How do you come up with the names of your characters?
I find most of my names as I research the New York Four-Hundred, although I normally take a first name here, a last name there so I'm not stepping on any toes by writing about an actual historical figure – except for some of the main figures in New York society back then, such as Mr. Ward McAllister – who was the social arbiter of the day, or Mrs. William Astor, who was the queen of that society. What I don't do is simply make up names, no matter how outrageous they may appear. And, no matter how I may love a certain name, if the character decides it doesn't suit them, that's it, it's out and I'm back to the drawing board.
How do you picture your character? Do you use Pinterest, magazines, movies?
Odd as this may seem, I don't use pictures for my characters. They start off in my mind as a blurry figure, and then, they develop from there – I like to keep my descriptions of them somewhat vague on the pages so that the reader can imagine them exactly the way they'd like them to be.
What are some of your favorite resources for historical research?
I've been building up a research library over the past few years and now have over 200 books dedicated to the Gilded Age. My favorites are – "A Season of Splendor" by Greg King, "Society as I Have Found It" by Ward McAllister, "The Gilded Age in New York – 1870-1910" by Esther Crain, and " 'King Lehr' and the Gilded Age" by Elizabeth Drexel Lehr.
The setting for "Flights of Fancy" is a bit of a departure for you since it's set in and outside of Pittsburgh. Any reason for that?
My mom was born in Pittsburgh, and unfortunately, her father, a prominent attorney back in the day, died when she was only four. I thought it would be cool to set a story in Pittsburgh, which would then allow me to really dive into some research. And get this – while I was doing that research, I found this obscure journal called "Memoirs of Allegheny County, Pennsylvania. In that journal was a bit about my great-grandfather, Fred, his wife, Susie, my grandfather, and his brother and sister, but I'd never heard about this brother, who apparently died quite young. One of the most fabulous research tidbits I've uncovered to date.
What are you working on now?
I've just recently turned in the content edits for the second book in this series, "Diamond in the Rough," and I've also turned in a novella about the Harvey Girls that will be coming out in a novella collection in Fall, 2019. With those out of the way, I'm now starting the third and final book in the American Heiress series, Miss Beatrix Waterbury's story, but I'm having a bit of a struggle with the hero at the moment – he was supposed to be Edward, but he doesn't want to be an Edward – I think he wants to be Norman – but, time will tell on that one – don't hold me to the name – it'll depend on if he changes his mind or not – pesky characters.
You seem to enjoy adding animals in many of your stories. Will we find any animals in "Flights of Fancy?"
Since Miss Isadora Delafield ends up on a farm, I do believe you will find a few animals, such as an adorable cow by the name of Buttercup, a few goats that seem to have a great liking for laundry, and…there might be some chickens.
Thanks for stopping by today, everyone! Always enjoy visiting with all of you – in fact, that's the best part of my job!
All the best,
~ Jen ~
Jen Turano, author of nine books and two novellas, is a graduate of the University of Akron with a degree in clothing and textiles. She is a member of ACFW and lives in a suburb of Denver, Colorado. Visit her website at JenTurano.com.
Book Review by Bree Herron
There isn't a storyteller out there that can match with Jen Turano. Her ability to create vivid scenes, loveable characters, and a time machine to the past are apparent in each book. Flights of Fancy is by far my favorite story from her.  Isadora Delafield may be a classy heiress but she has many layers to her depths and it was a delight to weave through them. 
Isadora is possibly one of my favorite characters of all time. I never read a back cover prior to starting a book for review, and I was thrilled with the unique qualities that Isadora possessed and her ability to be humble and facing challenges in a new position in life.  I found her quirky personality to be charming and her characteristics that were layered through the development of the book to fit the era, except for when Isadora is showing being such a strong woman, that would have not been favored in that time. 
Ian has made a name for himself, climbing the social and financial ladder without a pedigree. I really liked that about him, that he had known hard work and not just a silver spoon in his mouth. Unlike the dastardly Duke that made my skin crawl (for good reason), Ian was a soft soul that a female reader could easily swoon for.  Humor follows this character and the romance that blooms for him is one that makes a reader happy.
These are two characters that a reader can cheer for, they are kind and gentle souls that find love in the most unlikely way. In a tale that is one of being true to who you are, these two learn a lot about how to show their true colors. 
With a villain, readers will love to dislike this book certainly had great moments of Isadora finding ways out of some messes. The Duke was a character that I really disliked, and that is certainly what is suppose to happen. He isn't meant to be liked and his shady past leaves much to be desired in the society he is trying so hard to impress.  I am not saying that he is an enjoyable moment but each time you come across him in the book, Isadora is onto a flight of an adventure. So the fact that he leads to the adventures that happen is the reason I mention him here.
Historical romance and Christian romance readers will find themselves eagerly reading this book.  It has mystery, adventure, romance, action, and of course humor. In fact, that is something I have come to expect from Jen, books that give a reader a read of a lifetime. Flights of Fancy is one that not only checks all the good read boxes, but it is one that you will enjoy reading more than once. I am eager to hear what others thought of this fabulous book. 
**DISCLAIMER: I was provided an opportunity to read this book as an Advanced Reader Copy in return for a fair and honest review.
To celebrate her tour, Jen is giving away a grand prize of a trunk filled with all of Jen's full-length novels released to date!!
Be sure to comment on the blog stops for nine extra entries into the giveaway!
Find out all the details and enter to WIN at Flights of Fancy Celebration Tour Giveaway.
Professional Reader Affiliates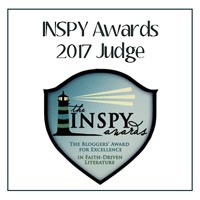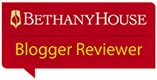 Affiliate Disclosure
I am grateful to be of service and bring you content free of charge. In order to do this, please note that when you click links and purchase items, in most (not all) cases I will receive a referral commission. Your support in purchasing through these links supplements the costs of keeping my website up and running, and is very much appreciated!