Author: Laura V. Hilton
Publisher:Whitaker House
Print Length: 240 pages
Release Date: July 10, 2018
I Rate it:    
Genre: Christian
When Bridget Behr and her family migrate from a bustling Amish community in Ohio to the remote and isolated Upper Peninsula of Michigan, they're met with an ugly surprise: the house they had bought sight unseen is an uninhabitable wreck. While her father and brother try to find work in the area, the family is forced to live in tents until the house and barn are rebuilt. Bridget can't shake the guilt that it was her fault her family moved—and is too afraid to trust anyone, especially the flirtatious, overly-friendly Amish man who lives next door.
Gabriel Lapp has made Michigan his home out of necessity, but can't wait to move back to Florida with its sunshine and warmer temperatures. But when Bridget's family seeks refuge with Gabe during a fierce thunderstorm, he can't help but feel a tug of responsibility for them—especially the girl with the dark green eyes.
Just as Bridget is finally settling into friendship, a new life, and maybe even love, a devastating forest fire ravages the county, destroying both land and the Behr's dreams. Now Bridget and her family must decide: will they leave behind the ashes and start anew in another Amish community? Or will they dare to fight for the future they'd hoped for in Mackinac County?
Guest Post from Laura Hilton
I read a series of books a year or so ago by another Amish author who had set her books in Michigan's Upper Peninsula. As a Michigan native, I was curious, and I researched, but found nothing about Upper Peninsula Amish except a notation that one had tried and failed. So I contacted the author. She told me that she'd never been there, and her research had all been hearsay, so with that lack of firsthand knowledge and no trip to the Upper Peninsula planned, no trip to see for myself would be possible. At least at that time.
Then God intervened. My son who is in the United States Coast Guard was stationed in the Upper Peninsula this past summer (2017.) He saw the Amish driving around in their buggies. And he felt like a stalker as he followed one to see where he went and drove through the area. He even sent pictures. (Shhhh.)
Yes, there are Amish in the Upper Peninsula – at least at the time this book was written.
Okay, as a Michigan native, I used some terms that may not be familiar to non-Michiganders. A Yooper is someone who lives in the Upper Peninsula. A Troll is someone from the Lower Peninsula. A pastie is kind of like a Hot Pocket, except it's a meat pie made with root vegetables such as carrots, potatoes, and rutabagas. They are so good. And the straits are the area of the Great Lakes connecting Lake Michigan and Lake Huron.
As for the wildfire, the earliest wildfire I could find any documentation on in the Upper Peninsula was in April. It is generally a snowy area — trust me. I lived near the Muskegon area and saw snow drifts in May. We sometimes had over six feet of snow on the ground at one time. So, to get the wildfire when I wanted/needed the wildfire I used artistic license. Yes, fires really happened in Michigan's history. Just not in the month mentioned in the book.
I am attaching a meme about Michigan seasons. We'll call the fire set in "fool's spring." My son got married during the "third winter" this year. April 21 and there's snow on the ground. He and his beautiful bride got married at a water fall (Tahquomenon Falls) very near where the story is set.
Thanks for reading Firestorm!!
Laura V. Hilton is an award-winning, sought-after author with almost twenty Amish, contemporary, and historical romances. When she's not writing, she reviews books for her blogs, and writes devotionals for blog posts for Seriously Write and Putting on the New.
Laura and her pastor-husband have five children and a hyper dog named Skye. They currently live in Arkansas. One son is in the U.S. Coast Guard. She is a pastor's wife, and homeschools her two youngest children.
When she's not writing, Laura enjoys reading, and visiting lighthouses and waterfalls. Her favorite season is winter, her favorite holiday is Christmas.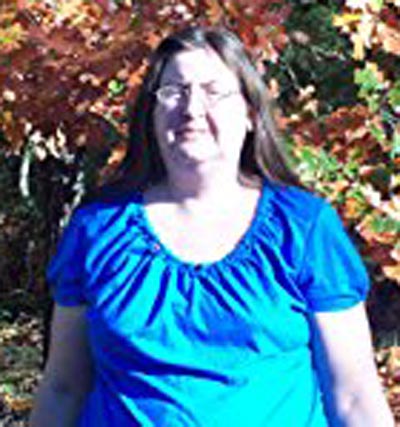 Book Review by Bree Herron
I love the new setting for this new series! It was unique to the Amish fiction world, and the author described it beautifully. The romance is perfect for a fire themed book, and having to face such terror in this novel was well done, as someone who doesn't like fire it is scary to think of what those that have to fight it or live with an incident go through.
Gabe was a wonderful male character leading this reader to swoon for his kindness and strength. Bridget was stunning with her sweet demeanor.  And to me they were the best things to come out of the book in the end. I am always up for happy endings with either lover or the fact that the community would be okay. Either way this was a fantastic read.
**DISCLAIMER: I was provided an opportunity to read this book as an Advanced Reader Copy in return for a fair and honest review.
<h2><span class="inner">Giveaway</span></h2>
To celebrate her tour, Laura is giving away
Grand prize: Firefighter Puppet 9 (Melissa & Doug), Copies of Amish Firefighter and Firestorm by Laura Hilton.
First place prize of "I Love You to the Cross & Back" Mug (Gardenfire) & Firestorm by Laura Hilton!!
Click below to enter. Be sure to comment on this post before you enter to claim 9 extra entries!
https://promosimple.com/ps/cf87/firestorm-celebration-tour-giveaway
Professional Reader Affiliates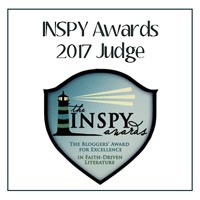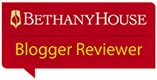 Affiliate Disclosure
I am grateful to be of service and bring you content free of charge. In order to do this, please note that when you click links and purchase items, in most (not all) cases I will receive a referral commission. Your support in purchasing through these links supplements the costs of keeping my website up and running, and is very much appreciated!