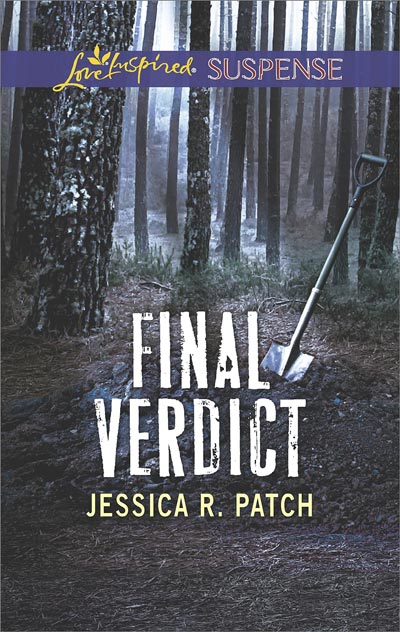 Author: Jessica Patch
Publisher: Love Inspired Suspense
Print Length: 224 pages
Release Date: April 1, 2017
I Rate it:    
Genre: Christian
FATAL JUSTICE
When Aurora Daniels becomes the target of someone seeking their own twisted justice, Sheriff Beckett Marsh is the only one who can rescue her. As a public defender, Aurora has angered plenty of people in town—and in her past. And while Beckett constantly clashes with the feisty lawyer professionally, it's his duty to protect and serve. Guarding her 24/7 is now his sole assignment. He may not have been able to save his fiancée from a dangerous felon, but he'll do whatever it takes to keep Aurora alive. Even if working with her to catch and convict this ruthless killer puts his heart in the crosshairs.
Jessica R. Patch lives in the mid-south where she pens inspirational contemporary romance and romantic suspense novels. When she's not hunched over her laptop or going on adventurous trips in the name of research with willing friends, you can find her sneaking off to movies with her husband, watching way too much Netflix with her daughter, dominating her son at board games, and collecting recipes to amazing dishes she'll probably never cook. She is the author of the Seasons of Hope series and writes for Love Inspired Suspense. Some of her novels include, Fatal Reunion, Protective Duty, Concealed Identity, and Final Verdict.
You can find her at: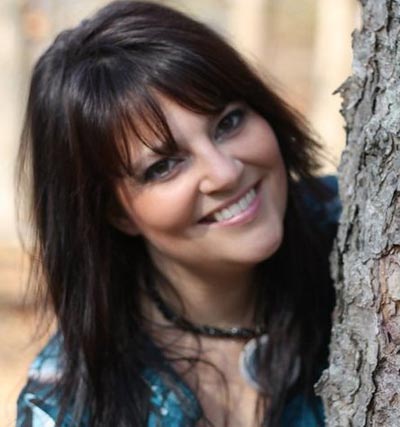 Bree
Jessica, thank you so so much for being in the blog. I'm am seriously giddy!
Jessica Patch
I'm giddy too! Thank you for having me!
Bree
I am such a huge fan of your work. Each book brings me a whole new level of joy.
Jessica Patch
Aw! Thank you so much, Bree! That means a lot to me and brings ME joy!
Bree
I have themed questions for each month that I ask. First what does spring mean to you?
Jessica Patch
Spring always represents new life to me. Freedom from the cold (which I detest), new colors and fragrances. Also, it means wasps. Ugh, but isn't that like our new life in Jesus. It's fresh, fragrant and lovely but we still have to battle the wasps in our lives. Stings. Annoyances. Downright nastiness at times. But I do love spring!
Bree
I love the idea  battling wasps. How does your garden grow?
Jessica Patch
I'm always growing seeds of faith and that happens through toiling in dirt. Ha! Life experience grows it, digging into the Word. Daily time with Jesus.
Bree
And we certainly all battle pesky wasps in life. We get to bloom within the Word.
Bree
Do you have a big celebration for Easter?
Jessica Patch
Not as big as when I was a kid, when we'd go to my great grandma's for a big Easter dinner and then have a big hunt. But still do a family dinner with an Easter ham. My kids are too old for the hunt! We do make a Happy Birthday Jesus cake and they still dye eggs…apparently they're not too old for that. But I am looking forward to someday having grand-kids come out and do a big hunt on our property. Hopefully, no one will get stung by wasps! lol
Bree
V loves egg hunting and is very excited! What's your favorite Easter candy?
Jessica Patch
Easy. Cadbury Eggs, the creme filled ones!
Bree
Now let's get to Beckett we finally get his story! How was the process of writing his story?
Jessica Patch
I knew Beckett's backstory from Concealed Identity. But I wasn't sure what his personality was until I started writing. I remember voxing a friend and saying, "Beckett is soooo commanding. I had no idea!" As far as the plot, I knew who my characters were and I had an idea of who the villain was. Once I know who the villain is and why they want to come after a main character, I build the story around them not by main characters. The direct threats then start popping up for me. I write a synopsis and then the story.
Bree
Beckett is my fictional boyfriend LOL, I swooned through the entire book.Can he just come to life please?
Jessica Patch
He is definitely boyfriend material. He can, but Aurora might not be onboard with that. Ha!
Bree
You have just released a novella in one of The funniest collections I have ever read, did you laugh through the whole writing of your story?
Jessica Patch
Ha! I wish. I actually wrote it, the opening scene was Emma Kate giving a dog the heimlich. And I wasn't laughing. I didn't even like the first four chapters. I felt it was too slow and not funny and not starting off with a bang. So I deleted the first four chapters and rewrote it. And yes, I did chuckle at that. I did laugh at them while writing, espeically in some of the dialogue. I figure if it can get a legit laugh out of me, then it's probably funny but comedy is subjective and therefore hard to write.
Bree
There goes my dreams of Beckett. You have another book coming in July is this a new series?
Jessica Patch
Yes! The Security Specialists. It's about Wilder Flynn (who you'll meet in Final Verdict–his sister was engaged to Beckett) and his elite team of former soldiers who make up this private security company called Covenant Crisis Management. They're sort of like the Pinkerton Agency but on a smaller scale. There will be 3 books in this series and one of his colleagues, Shepherd Lightman will kick it off when he comes to rescue Wilder's youngest sister, Caley. The title is Deep Waters.
Bree
I can't wait to meet him! I will probably fall for him too.
Jessica Patch
I really love Shepherd. He's the definition of an emotionally wounded soldier.Hahaha! I think you might!
Bree
Anything else you have coming up to share with your readers?
Jessica Patch
Well, I'll be releasing Unleashing Love as a single title novella in September. I'm still working on the Love Inspired series and I'll be writing a new longer length romantic suspense that my agent will pitch at the end of the year. It's about a serial killer and a twisted method of killing his victims. It's a bit darker than Love Inspired Suspense but not so much that my current readership won't enjoy it. Thanks again for having me, Bree! It's been a lot of fun.
Book Review by Bree Herron
He is needing to always be the hero, the law. She is the voice for those buried in a system that is just. They  are like fire and ice. Melting and blending to bring faith and passion alive.
Beckett, you sir are wonderful (insert mic drop). Seriously, I drooled and swooned. Then ate a lot of chocolate and contemplated therapy because well, you're a fictional man, too good to be true (outside of the pages of this book). Lucky for Aurora, or else that sweet, yet feisty gal would be given a run for her money. Back to Beckett. Wow, to know your inner thoughts as a reader only made me wish to be be in the book so much more. Even just for a smile. Beckett, Beckett, Beckett.
Okay, now to the rest of the story. I related to these characters and their call to justice, order and law. I know I struggle with letting God be the judge over life, for the Bible to be the law. It was very refreshing to feel a kinship with both characters (Beckett, I LOVE you) and their struggles seemed real. I think many Christians struggle with understanding the outcome of scenarios, or order that doesn't make sense to the chaos. We try, but we are human. I really enjoyed their connection, wow! If I wasn't after the fictional man… Aurora is just the kind of female character I like, an egg lover (courage), a heart for the tough cases, and the ability to continue to face danger after almost meeting fate. She is a female that one could aspire to be. I loved her strength.
Jessica Patch touches on such an interesting topic in this book, how does one continue on when an outcome isn't what they expect? Aurora handles cases that give outcomes that grieving families could loathe. I felt like the simple yet touchy subject gave such body to the story. Showing readers a real feeling, emotion and thought. I have pondered the judging and thoughts. God, I sure need to give over the docket to you.
Check out the giveaway for my question.
**DISCLAIMER: I was provided an opportunity to read this book as an Advanced Reader Copy in return for a fair and honest review.
<h2><span class="inner">Giveaway</span></h2>
Jessica has graciously offered a signed print copy of Final Verdict. CLICK HERE to enter!!!
Professional Reader Affiliates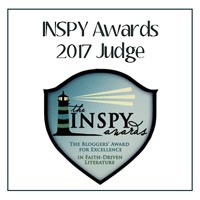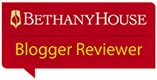 Affiliate Disclosure
I am grateful to be of service and bring you content free of charge. In order to do this, please note that when you click links and purchase items, in most (not all) cases I will receive a referral commission. Your support in purchasing through these links supplements the costs of keeping my website up and running, and is very much appreciated!