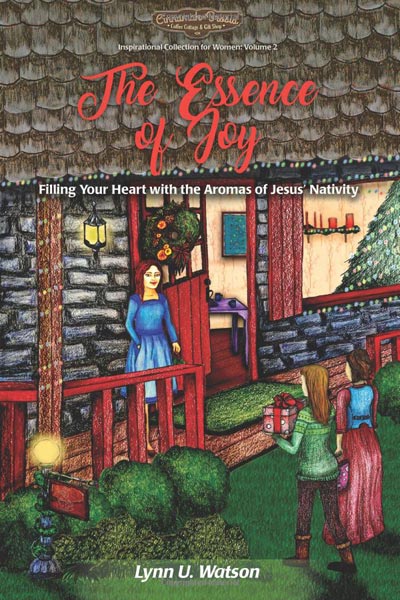 Author: Lynn U. Watson
Publisher: Lynn U. Watson
Print Length: 194 pages
Release Date: October 12, 2017
I Rate it:    
Genre: Christian
It's Christmas in March!
The scents of Christmas invite our imaginations into the holiday season. What emotions flood your heart when the holiday aromas waft your way?
Did you know:
Many favorite holiday scents like cinnamon, citrus, and cinnamon are found in the Bible?
There is a rich heart connection attached to many of the plant essences found in Scripture?
Myrrh is such an important essence, we can follow its trail from Genesis to Revelation with many significant stops along the way?
Women of the Bible have personal encounters with God bringing aromas of His love and joy into their lives?
Palm branches are an important part of Biblical celebrations beginning in Genesis and ending in the ultimate beach party around the Crystal Sea? (Christmas at the beach, anyone?)
In The Essence of Joy you'll meet women of the Bible and contemporary women like you and me who will encourage you to discover the refreshing essence of a life lived in the presence of Jesus. Let JOY fill your heart with the aromas of His nativity.
Guest Post from Lynn Watson
A walk down memory lane on a snowy day (today) transported my thoughts to a Christmas shop our children and I visited every year. Open only for the holiday season, rich aromas reached out and drew you into this wonderland. The owners filled the space with unique treasures. A few we chose years ago remain prized member of my Christmas favorites close to four decades later.
My debut encounter with essential oils came many years later. I loved their aromas (including many of those Christmas scents) and studied their aromatic influences and potential benefits. Bible verses jumped to life in new ways. God created all plants and inspired the Biblical authors to include many. The desire to share my discoveries burned in my heart, until God finally released me to publish The Essence of Courage in December 2016. Before I completed the devotional based on Solomon's locked garden in Song of Solomon 4:12-15, God reminded me just how many aromas and tastes of the Christmas season are found in the pages of His word, too.
Cinnamon, cedarwood, mint, citrus, myrrh, frankincense, rose, and figs are found in the pages of Scripture. So, are palms. They may not appear Christmasy unless you favor a tropical holiday, but they are an integral part of celebration in the Bible. The Essence of Joy offers discoveries of connections of all this plant life to Jesus' nativity.
Looking back a dozen years to my first not-quite-inspired imaginings of a devotional book with aromatic offerings, I'm grateful God chose different timing. He presented me an unusual format for the collection. — one of those things easier experienced than explained. Contemporary women's very real stories (fictionalized and often combined to create anonymity), stories from very real women living on the pages of Scripture, and a focused look at the botanical and its aromas, flavors, and essences as found in the Bible, are topped off with icing on the cake: 'Fun Facts" and 'Your Turn' to invite the reader to more than read – to participate.
In The Essence of Joy you'll encounter Scriptures in ways you had not considered before. Your faith will be enriched and stretched as you relate to the ancient women of the Bible and those that may be your next door neighbor today. You'll be encouraged to breathe in the aromas of Jesus' nativity, sample goodies from The Coffee Cottage's specials of the day, and tune in to musical selections welcoming you into a posture of worship. I'm praying you are filled with His joy!
NOTE: Cinnamah-Brosia, the owner of The Coffee Cottage in the fictional stories asks readers at the very beginning of the book to be sure to read the introductory material. It helps set the stage for the book's character and personality.
Lynn Watson combines many years' experience in women's ministry, love of essential oils, and her passion for God's word to bring her readers freshly inspired encouragement for their walk with Jesus. Her devotional, The Essence of Courage, was recognized as a 'must read' by regional publishing industry leaders. Married since 1973, Lynn and Steve have filled their Bartlett, Tennessee home with handmade treasures and lots of love for family, especially their five beautiful (of course) grandchildren. Aromas of freshly baked bread often fill Lynn's kitchen. Jasmine, her tuxedo kitty, enjoys sleeping in Lynn's lap while she writes.
Book Review by Bree Herron
As a person who uses oils this book was very intriguing to me.  It was neat to have characters that were more present day gathering in the Coffee Cottage. Then we move to the oils, history biblical and not. It was neat to have such a variety of ways to look at essential oils. I have many of these in my cupboard, and now have a new found appreciation for them. It is amazing to think that many in the Bible used oils that we still use today.
Oils can be beneficial to your life, I recommend reading this book if you are curious about the history of oils in the Bible, and how we can diffuse them in the present day. It is not a how-to on using oils, but will certainly give you a peek into them. I personally plan to use this around the holiday season this coming 2018 season. It will change the meaning of the season and bring a new spirit to it.
Please join the conversation and comment below. Have you read… If so what did you think/like?
**DISCLAIMER: I was provided an opportunity to read this book as an Advanced Reader Copy in return for a fair and honest review.
Blog Stops
Multifarious, March 3
Carpe Diem, March 4
A Baker's Perspective, March 5
Blossoms and Blessings, March 6
Mary Hake, March 6
proud to be an autism mom, March 7
Bigreadersite, March 7
Texas Book-aholic, March 8
Seasons of Opportunities, March 9
Reading is my Super Power, March 9 (Interview)
Bibliophile Reviews, March 10
A Greater Yes, March 11
Debbie's Dusty Deliberations, March 11
Janices book reviews, March 12
Jeanette's Thoughts, March 12
Pursuing Stacie, March 13
Aryn the Libraryan, March 14
Simple Harvest Reads, March 15 (Guest post from Mindy)
margaret kazmierczak, March 15 (Interview)
Pause for Tales, March 16
<h2><span class="inner">Giveaway</span></h2>
To celebrate her tour, Lynn is giving away a grand prize of a "Choose Joy" hand made necklace, a "Cups of Joy" (adult coloring book) + set of 24 prismacolor colored pencils, a "Choose Joy Today" stamped silver-plated teaspoon,
flower Seeds, raspberry tea (it's in the Cinnamah-Brosia story in the "Mint/Giving" section), a "Choose Joy" tote bag, and a signed copy of "The Essence of Joy"!! Enter Here!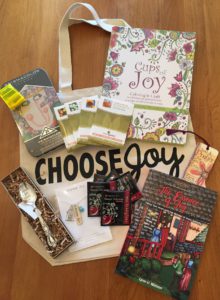 Professional Reader Affiliates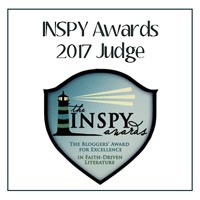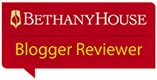 Affiliate Disclosure
I am grateful to be of service and bring you content free of charge. In order to do this, please note that when you click links and purchase items, in most (not all) cases I will receive a referral commission. Your support in purchasing through these links supplements the costs of keeping my website up and running, and is very much appreciated!