Author Spotlight—Erica Vetsch
When I want to travel back in time with a charming romance, I turn to Erica's books. She has a way of transporting her readers through her stories. As for the romance she creates sweet, and pure love that as a reader (who is still single) I look for.
Multi-published, best-selling, award-winning author Erica Vetsch loves Jesus, history, romance, and college basketball. She's a transplanted Kansan now living in Minnesota, and she married her total opposite and soul mate! When she's not writing fiction, she's planning her next trip to a history museum and cheering on her Kansas Jayhawks. You can connect with her at her website, rEricaVetsch.com where you can read about her books and sign up for her newsletter. You can also find her on:
Bree
Thanks so much Erica for stopping by the blog, I am very happy to have a chance to chat more with you about your latest book and future books coming. Care to share about your newest release "My Heart Belongs in Fort Bliss Texas"?
Erica Vetsch
Thanks so much for having me, Bree. Here's a bit about the story:
Journey now to Fort Bliss in West Texas of 1874, where…
A Battle Is About to be Waged Between Two Hearts.
 
Fashion artist Priscilla Hutchens has a grudge against the army that has ruined her family and taken the people she holds most dear. When her twin niece and nephew are left orphaned at Fort Bliss, Texas, she swoops down on Fort Bliss to gain custody of them immediately.
There is just one thing standing in the way—Post surgeon Major Elliot Ryder, who is also the twins uncle, also claims the children and thinks he knows what is best for them.
Priscilla and Elliot will cross swords, but each will have to lay down arms if they are to find a lasting peace on which to form the family both are longing for.  Who will win the battle? Or will a truce be called for the sake of love and family?
Bree
How did you come up with your story?
Erica Vetsch
Several years ago, I was able to visit Fort Larned, on the Santa Fe Trail in my home state of Kansas. I have always been enamored with the US Cavalry. Maybe it was the John Wayne movies I watched (and still watch) as a kid, or the fact that I grew up only about 50 miles from the National US Cavalry Museum in Fort Riley, Kansas. Maybe it was because so much of the history of America's westward expansion, which I love, is tied to the Cavalry. Regardless, walking through the restored buildings of Fort Larned, I knew I wanted to write a story set at a western fort, and I wanted a US Cavalry officer as a hero.
Bree
This is kind of a series with other authors correct?
Erica Vetsch
My Heart Belongs in Fort Bliss, TX is the first in a new series  of 'destination romances' from Barbour Publishing. Set in actual historical places you can still visit, each story is a romance that relies heavily on the setting to propel the story. In my case, the setting is the Trans-Pecos desert of west Texas, a hostile environment that has a beauty all its own.
Bree
What else do you have coming this year?
Erica Vetsch
It's going to be a busy year! January first saw the release of My Heart Belongs in Fort Bliss, TX, and February first saw the release of my second Love Inspired Historical, The Bounty Hunter's Baby. July first, I have a novella releasing in the Of Rags and Riches collection called Win, Place, or Show, set in Gilded Age New York. Then later this fall, my first Regency novella, Jamie Ever After releases in the Regency Brides collection.
Bree
How did you start writing romance? What drew you to the genre?
Erica Vetsch
I have always enjoyed reading historical romance. I love the guaranteed happily-ever-after, and seeing all the ways people can fall in love. It seemed natural, when I began writing myself, to write historical romance.
Bree
February is the month of love, who is your favorite literary couple?
Erica Vetsch
Such a difficult question! There are so many! Anne and Gilbert, Jane and Mr. Rochester, Lady and the Tramp. Impossible to choose!
Bree
How do you find the unique ways to have romance for your characters?
Erica Vetsch
Unique romances come from unique characters. The character and plot must drive the romance, and yet, readers of romance really want the same thing every time. To fall in love alongside the characters. So you have to include many of the same elements in each story, however uniquely you put them in. Readers want attraction, sacrifice, thoughtfulness, kindness, humor, and hope. Make your readers like your characters, and they will enjoy those characters falling in love.
Bree
How do you describe love?
Erica Vetsch
Those touch points listed above…attraction, sacrifice, thoughtfulness, kindness, humor, hope. Caring, tenderness, unselfishness, strength, truth…I'm just going through my head thinking of all the things that my husband is to me…that's how I describe love.
Bree
Final question, what is love?
Erica Vetsch
This is a many-faceted question, because there are so many kinds of love. I love my husband and I love my Kansas Jayhawks, but those are such different things. I guess I'll fall back on what one senator said…paraphrasing… I don't have an all-encompassing definition of LOVE, but I know it when I see it.
Bree
Wow, this interview flew by! Thank you so much, Erica for stopping by!
Erica Vetsch
Thanks so much for having me, Bree, It's been a blast!
Professional Reader Affiliates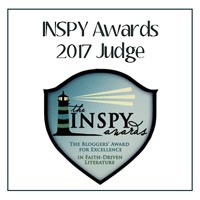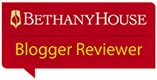 Affiliate Disclosure
I am grateful to be of service and bring you content free of charge. In order to do this, please note that when you click links and purchase items, in most (not all) cases I will receive a referral commission. Your support in purchasing through these links supplements the costs of keeping my website up and running, and is very much appreciated!