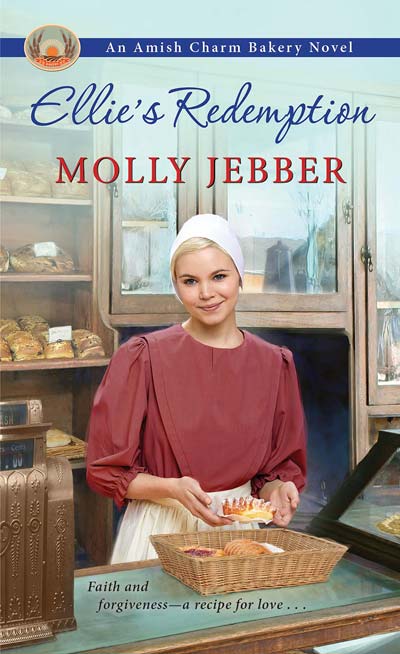 Author: Molly Jebber
Publisher: Zebra
Print Length: 288 pages
Release Date: January 29, 2019
I Rate it:    
Genre: Christian
The comforting aroma of fresh baked-and-buttered bread. The hearty spice of cinnamon-oatmeal bars and hot coffee. In 1912 Ohio, The Amish Charm Bakery is the sweet sustaining center of a faith-abiding town built on peace, forgiveness—and ever-surprising love . . .
 
Ellie Graber couldn't be happier working at Amish Charm—and making good on a precious chance to reunite with her Amish community. Grief over her mother's death made her rebel and try the Englischer world, but now she's home to start again. And quiet, thoughtful Joel Wenger is one of the few willing to understand her as their unexpected friendship develops into something much more . . .
 
But no matter how hard Ellie tries, Joel's mother resolutely refuses to approve of her—much less accept her as a potential daughter-in-law. And as painful misunderstandings and a beautiful rival for Joel's affections threaten to separate the couple for good, can they bridge the gap between distrust and faith to secure a lifetime of love?
Guest Post from Caryl McAdoo
Hi Friends!
Ellie likes newcomer Joel, and he's the first Amish man to show interest since her return to Charm.  She's afraid when he learns of her rebellious past and the danger she brought to her family before turning her life around, he'll end their courtship. Joel is frustrated his sister left Amish life before his family moved to Charm. He chooses not to tell Ellie about her, until he has no choice. What does the future hold for Ellie and Joel when their secrets are revealed?
Along with the story of Ellie's Redemption are recipes!
Here's one just for you! 
Ellie's Surprise Cookies
1 cup shortening
2 cups rolled oats (quick cook)
1 cup white sugar
1 teaspoon soda
1 ¼ cup brown sugar
½ teaspoon vanilla
¼ teaspoon cinnamon
1 ½ cups chocolate chips
2 eggs
2 cups flour
3 teaspoons baking powder
1 teaspoon salt
Sift dry ingredients. Cream sugar and shortening. Add eggs and beat until fluffy. Stir in dry ingredients. Add oatmeal, vanilla and chocolate chips. Dough will be crumbly.  Spoon a teaspoon of dough at a time on a cookie sheet and bake at 350 degrees for 15 minutes.
Molly Jebber writes Amish Historical Romances. Her books have been featured in USA Today's HEA column, and "Change of Heart" made Publisher's Weekly's Best Ten List in spring of 2015, and her books have received 4.5 star ratings from Romantic Times. She's on Romance Writers of America's Honor Roll and she receives rave reviews in numerous magazines and media across the country.
She's a touring speaker for Women's Christian Connection, and she speaks to many other groups about Amish history and their traditions, writing, marketing, publishing, and about her books.
Her keepsake pocket quilt series, "Change of Heart", "Grace's Forgiveness" and "The Amish Christmas Sleigh" are available in print in stores and in ebook formats. "Two Suitors for Anna" releases January 31, 2017, and "Amish Brides" releases May 31, 2017 in stores and ebook. She's just signed a new contract for four new books! Visit www.mollyjebber.com for a complete list of her books and speaking events.
A bit about me . . . .
I was raised in a small town in Ohio. If you had blinked twice, you would've missed it. It's grown by leaps and bounds. I've always found the Amish life interesting. I've enjoyed the many times I've visited their communities and learned about their lifestyle. Creating historical Amish characters and throwing them into difficult situations and joyous times has been challenging and fun. The greatest reward I've experienced in becoming an author is meeting wonderful people from all over the world who've been encouraging and supportive.
Visit my website at MollyJebber.com and sign up for my newsletter for members only contests, giveaways and where I'll be speaking!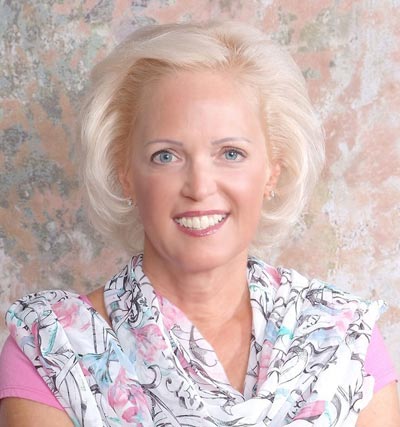 Book Review by Bree Herron
Can you go home again? That is the question Ellie is asking throughout the book. After experiencing life in the English world, Ellie is determined to come home to her Amish roots. Gossip and rumors swirl making Ellie feel at a loss many times but through persevering we see the strength and faith overcome the darkness of such acts.
Ellie is an enjoyable character and one that I could easily like from the start. She wants to be better, does better, and be a part of a community is relatable as this is something many people strive for. Joel is seeking similar things and these two were pure magic for each other. It isn't easy to face gossip but these two handle the wagging tongues nicely and as a reader, I felt that the lesson and message of this book were strong.
Overall, this was a great testament to Jabber's ability to create stories with complex and unique characters. It builds nicely from the first book in the series and kept me engaged to the very end. Jebber brings real struggles, real life, and real faith to life in her books, that make readers rejoice in reading again.
**DISCLAIMER: I was provided an opportunity to read this book as an Advanced Reader Copy in return for a fair and honest review.
To celebrate her tour,Molly is giving away Grand prize themed gift bag that includes:
Amish Doll
Handmade lap quilt or can be used as wall hanging
Apple Pie recipe tea towel
Blessings Journal
Handmade quilted potholder
$10 Amazon Card
Ellie's Redemption Print Book
Mug
2019 Planner
Pad and pen set
Bookmark
Find out all the details and enter to WIN at Ellie's Redemption Celebration Tour Giveaway.
Professional Reader Affiliates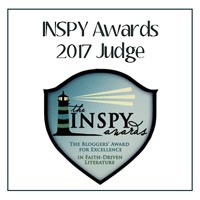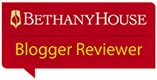 Affiliate Disclosure
I am grateful to be of service and bring you content free of charge. In order to do this, please note that when you click links and purchase items, in most (not all) cases I will receive a referral commission. Your support in purchasing through these links supplements the costs of keeping my website up and running, and is very much appreciated!