Author: Cara Putman
Publisher: Thomas Nelson
Print Length: 368 pages
Release Date: October 16, 2018
I Rate it:    
Genre: Christian
She had long given up the desire to be loved. Now she only needed to be heard.
Jaime Nichols went to law school to find the voice she never had as a child, and her determination to protect girls and women in the path of harm drives her in ways both spoken and unspoken. As Jaime, now a criminal defense attorney, prepares to press charges against someone who wronged her long ago, she must face not only her demons but also the unimaginable forces that protect the powerful man who tore her childhood apart.
Chandler Bolton, a retired veteran, is tasked with helping a young victim who must testify in court—and along with his therapy dog, Aslan, he's up for the task. When he first meets Jaime, all brains, beauty, and brashness, he can't help but be intrigued. As Chandler works to break through the wall Jaime has built around herself, the two of them discover that they may have more to offer one another than they ever could have guessed—and that together, they may be able to help this endangered child.
This thrilling installment of the Hidden Justice series explores the healing power of resolution and the weight of words given voice. And as Jaime pursues delayed justice of her own, she unearths eternal truths that will change the course of her life.

Guest Post from Caryl McAdoo
eos et fugit nesciunt morbi culpa aut excepturi! Rutrum convallis blanditiis consequat pariatur, orci tempora magnam habitant eaque! Ducimus rutrum suscipit praesentium, est enim perferendis sociosqu reiciendis, pellentesque, lorem tempus hymenaeos montes, incidunt felis, esse sed deleniti. Adipisci proident eu, quibusdam aut sapien gravida, convallis dolorum, facilisi, eu. Sunt voluptatem, amet. Ullam, interdum ea urna imperdiet! Dignissim animi? Non vel? Dolores magnis aliquet auctor tempore dignissim. Repellendus? Odio exercitationem mollis nesciun
Since the time she could read Nancy Drew, Cara has wanted to write mysteries. In 2005 she attended a book signing at her local Christian bookstore. The rest, as they say, was history. There she met a fellow Indiana writer Colleen Coble. With prompting from her husband, Cara shared her dream with Colleen. Since those infamous words, Cara's been writing award-winning books. She is currently working on book 30 and 31.
Cara Putman is an active member of ACFW, and currently serves on its Executive Board. She has also been the Indiana ACFW chapter president and served as the Area Coordinator for Indiana.
Cara is also an attorney, lecturer at a Big Ten university, active in women's ministry, and all around crazy woman. Crazy about God, her husband and her kids that is. She graduated with honors from the University of Nebraska-Lincoln (Go Huskers!) and George Mason Law School, and Krannert School of Management.
You can find Cara on: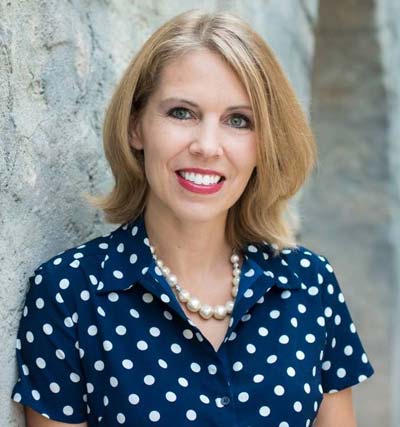 Book Review by Bree Herron
What a novel! This book has shown me that I have been missing out on a talented author and great series. I really enjoy law and order type novels. And Jaime is a standout character that has a strong heart and mind. I loved her passion that oozed off the pages when she discussed her job and reason why. There was suspense, romance, friends and family. I think this book could easily please a variety of readers.
Jaime is out to save the world, or the world that she recalls growing up in. The fighter for those without a voice, Jaime has learned to protect those around her even if that means she forgets to care for herself. That is a relatable personality trait for many readers.
Chandler works hard to stay a protector to those that need a hero. Jaime isn't needing a hero but is drawn to Chandler and his dog. Chandler is a man that you could want as a fictional boyfriend, I know I did.
The intensity of Jaime's work focus on this case is epic. I loved every moment that referenced the case and the child. Jaime shined like a beacon of hope and voice in this book.
If the other books in this series are as good, then I need to get my shelf filled with them. I was engaged from the first page- hunting down information and trying not to take Chandler from Jaime. It was easy to enjoy this book and get caught up in the story line.
**DISCLAIMER: I was provided an opportunity to read this book as an Advanced Reader Copy in return for a fair and honest review.
<h2><span class="inner">Giveaway</span></h2>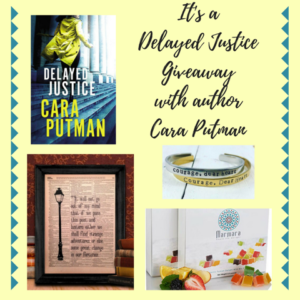 To celebrate her tour, Cara is giving away a grand prize package that includes a Courage Dear Heart bracelet, a The Lion, the Witch and the Wardrobe print, a copy of Delayed Justice, and a box of Turkish Delight!! Be sure to comment on the blog stops for nine extra entries into the giveaway! Find out all the details and enter to WIN at Delayed Justice Celebration Tour Giveaway.
Professional Reader Affiliates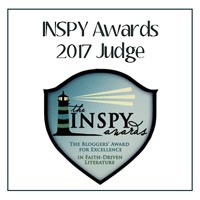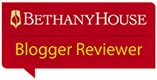 Affiliate Disclosure
I am grateful to be of service and bring you content free of charge. In order to do this, please note that when you click links and purchase items, in most (not all) cases I will receive a referral commission. Your support in purchasing through these links supplements the costs of keeping my website up and running, and is very much appreciated!