Author Spotlight—Cynthia Kuhn
Murder, Most Academic
Cynthia Kuhn is a gem of an author. I have been eager to share her in this event, as I think of her as such an up and coming mystery author. I could picture a TV series based on her first book, and plan to pre-order the next book when possible.
Cynthia, was such a sport to chat with. A stunning personality that shines through her writing. I hope that you take the time to read the interview and check out the book!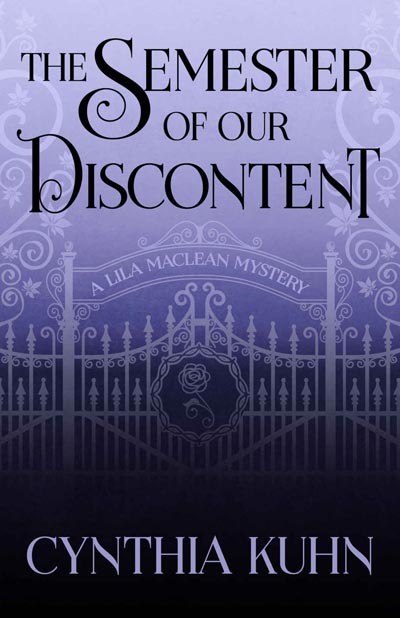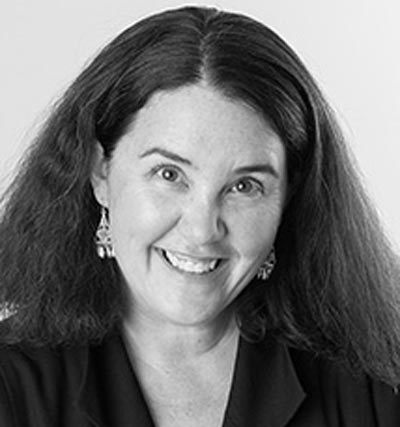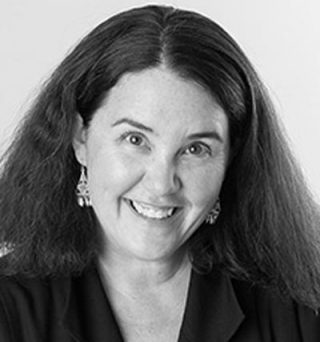 Cynthia Kuhn writes the Lila Maclean academic mystery series. Her work has appeared in McSweeney's Quarterly Concern, Literary Mama, Copper Nickel, Prick of the Spindle, Mama PhD and other publications. She teaches literature, writing, and film at Metropolitan State University of Denver and serves as president of Sisters in Crime-Colorado. For more information, please visit CynthiaKuhn.net.
Bree
Hi Cynthia, thanks for stopping by the blog. Let's get right to it. What drew you to writing cozies? As a professor, did you find the balance difficult? Or did you find it easy to write and teach?
Cynthia Kuhn
I have been a cozy fan for a long time! There's something about the small-town environment, quirky characters, and the fact that order will be restored by the end that is very appealing. And yes, I find it very difficult to juggle parenting, professing, and writing. But I just try to take it one day at a time.
Bree
That is what draws me in as a reader. I love that each mystery always brings a closure and knowledge that the characters will go on. That mayhem has ended.

Cynthia Kuhn
I agree! And when a series is wonderful, I just fall in love with the characters and can't wait to see what they get up to next.
Bree
Yes! As an author do you feel like a gardener to the characters? Cultivating their lives?
Cynthia Kuhn
That's a beautiful way of thinking about it, Bree! Well said. 🙂
Bree
Cynthia, tell me about your series.Lila sounds like a wonderfully bright gal. How did you research the plots and elements in the book?
Cynthia Kuhn
The series is focused on a new college professor who thinks she's landed her dream job until things start happening…things that aren't so good. And they will continue to happen (sorry, Lila) as the series progresses. She becomes a sort of reluctant amateur sleuth.
Bree
Haha, I think many characters do reluctantly get in the middle.
Cynthia Kuhn
Because I've been in academia a long time, I didn't have to do much research about the environment or the position Lila has as professor, but I did look at a variety of different schools on certain points to see how much they differed (like length of time before applying for tenure, for example).
Bree
And how did you come upon the symbol idea?
Cynthia Kuhn
Good question! That came right away during the first draft. I knew that there needed to be an arrow pointing at…something (trying not to give too much away). The original symbol was different, though…more of a Greek symbol than what it became later on.
As I revised the book, the fairy tale aspects kept getting stronger, so eventually I realized that the symbol needed to change.
Bree
I like that! I'm one of those that likes when a killer has a calling card.
Cynthia Kuhn
A calling card…yes. Some people can write those so well that just the sight of it can give you chills! 🙂
Bree
What's the biggest joy writing brings to you?
Cynthia Kuhn
The biggest joy is being creative and playing among words.
Bree
How do you unwind from writing a book?
Cynthia Kuhn
Unwinding after writing the book, I would LOVE to say that I go outside in the fresh air and frolic in meadows, but the truth is that I like to binge-watch something on Netflix. *blushes*
Bree
If you didn't write mysteries, what would you write?
Cynthia Kuhn
If I didn't write mysteries, I might give fantasy a try. I've had a few plot-flash ideas in that genre lately. (By "plot-flash," I mean glimmers of storylines that beckon.)
Bree
What do you want future readers to know about Lila?
Cynthia Kuhn
She's someone with a good heart who stands up for what she believes in, even if it causes problems for her (and it does indeed).
Bree
I love women like that. Okay, I think we had a fabulous chat! I'm so honored to have had the chance to discuss Lila with you. When can we expect the next one?
Cynthia Kuhn
It was a very fun chat–thanks so much for the thoughtful questions! Lila #2 will be out in early spring 2017.
<h2><span class="inner">Giveaway</span></h2>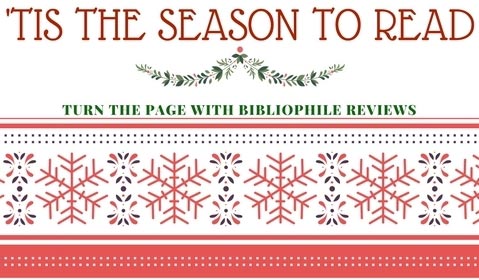 To celebrate the first official Christmas Season, as the Bibliophile, I 'm hosting a giveaway of cozies! Now Santa won't tell me which ones, but it will be a few of our favorites from any of these authors! Follow the event Dec 5th-20th. Enter my 'Tis The Season To Read  giveaway for your chance to win a collection of select holiday e-book cozy mysteries!
*This Giveaway is not endorsed by anyone outside of the Bibliophile Review blog.
Professional Reader Affiliates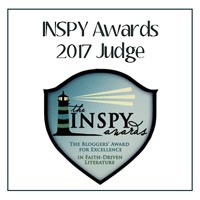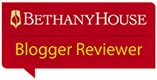 Affiliate Disclosure
I am grateful to be of service and bring you content free of charge. In order to do this, please note that when you click links and purchase items, in most (not all) cases I will receive a referral commission. Your support in purchasing through these links supplements the costs of keeping my website up and running, and is very much appreciated!