Comfort & Joy: The Christmas Lights Collection 2018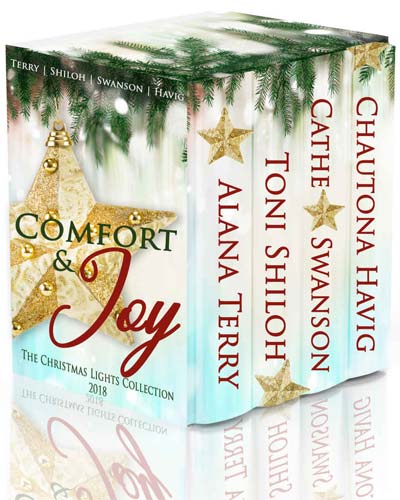 Author: Alana Terry, Cathe Swanson, Chautona Havig, Toni Shiloh
Publisher: Havilah Press Publications
Print Length: 614 pages
Release Date: October 22, 2018
I Rate it:    
Genre: Christian
Four heartwarming stories to fill this Christmas season with comfort and joy.
Toni Shiloh- Can a bookstore owner looking for swoon-worthy romance and a mechanic hesitant to trust his heart find love that will last?
Cathe Swanson- Scrap quilts, bridal gowns, an old Swedish homestead, and a family mystery. What more could you want from a Minnesota Christmas romance?
Chautona Havig- When Mitchell Bogaert's inheritance involves a ghost story, that's bad enough. His Christmas is looking ghastly on more than one score, though.
Alana Terry- A missing child. A single mom. An Alaskan trooper. There's more to fear this winter than just the cold.
For more about each book, read below for each title's synopsis.
Toni Shiloh: Deck the Shelves —
Kendall Jackson is the proud owner of Heartfalls' bookstore, The Cozy Shelf. Her life is one straight out of the pages, except she's missing that leading man. Although she has a crush on the handsome auto mechanic, Quinton Hendricks, Kendall wants an old-fashioned type of romance—the stuff swoon-worthy romance books are made of. But Quinton seems to need a little prodding.
Something about Kendall sparks hope in Quinton Hendricks that love could be his again. Only being abandoned by his ex-wife has made him cautious to the point of non-moving.
Can two people hesitant on second chances find love as they Deck the Shelves?
Cathe Swanson: The Christmas Glory Quilt —
Scrap quilts, bridal gowns, an old Swedish farmhouse and a hidden family heirloom. What more you could you want in a Minnesota Christmas romance?
Penny Anderson has a dream – she's going to be an exclusive bridal gown designer, and she won't held back by dyslexia, a rural location or the doubts of others.
Brian Michaels has waited seven years for Penny to see him as man instead of just a childhood friend. Can he work up the courage to speak before the tall, dark and handsome business consultant sweeps her off her feet?
Aunt Violet is interested in only two things: Genealogy and quilting. As she chronicles the family history in a series of patchwork quilts, she comes to peace with her own past.
Chautona Havig: The Ghosts of New Cheltenham—
Mitchell Bogaert hasn't done much with his life in the four years since college, to which his negative-digits bank account and credit score will attest. So when news of an inheritance from a man he hasn't seen in years arrives on the same day as his eviction notice, Mitchell considers the odd terms of the will to be a no-brainer.
Sure, he'll move into a building in the tourist village of New Cheltenham. Of course, he'd be happy to live there for a year as a condition of inheritance. And yes, he'll suffer the humiliation of creating, entering, and presenting at the annual Dickens Ghost Story Competition. Free room and board for a year plus a rather substantial inheritance to boot? Who wouldn't?
But someone either doesn't want him in New Cheltenham or doesn't want him to receive that inheritance, because the more he works on his story, the more convinced he is that a ghost resides in the narrow building he now calls home.
What's a guy to do when the ghosts of his past converge on his Christmas present?
Alana Terry:Frost Heaves—
A single mom. An Alaska state trooper. And more to fear than just the cold …
When Jade's daughter turns up missing, all suspicions point to the cult Jade escaped from when she was just a teen.
Are members of Morning Glory retaliating against Jade's child? Or are their intentions even more sinister than simply revenge?
A fast-paced thriller set in the heart of the Alaskan wilderness from award-winning Christian suspense author Alana Terry.
Guest Post from Chautona Havig
Why Do So Many Christians Love to Celebrate Christmas?
"We don't celebrate Christmas because we were ordered to celebrate the death, burial and resurrection of Jesus. We were never commanded to celebrate His birth."
Something about that statement didn't sit well with me, but I was honest enough with myself to admit that it might be because I happened to love Christmas, and the idea of not celebrating it didn't sit well with my twelve-year-old mind.
No, I didn't go in for the Santa thing. I never had. As later my children were taught to say, Santa wasn't "invited to our family celebration." But still, the family, the joy, the music, the spirit of the thing moved me.
So, I did what I always did when I didn't understand something. I asked Dad. "Why do we celebrate Christmas?"
If I recall correctly, Dad took a sip of coffee and watched me for several long seconds before he said, "What is Christmas?"
Ever the teacher, Dad had to put on his Socratic robe and make me work for it. I answered. "What we call the day Jesus was supposedly born. His birthday."
"Okay. So, we celebrate Christ's birthday on Christmas—on Christmas."
"Yes."
He gave me that slight smirk that always meant something good was coming. "And what did God do when His Son was born?"
Dad stumped me there. I blinked. "I don't know."
"He sent out the biggest birth announcement ever known to man—a star, angels, music." Then Dad continued his leading questions. "He…"
I got it. "Celebrated the birth."
"Yes." Sometimes Dad was a man of few words.
But I couldn't be satisfied—not yet.
"So, why do we give presents to each other if it's Jesus' birthday? Isn't that backward?"
"Isn't all of Christianity backward to the fallen mind?" When I didn't answer, he smiled again. "What does Christ say about doing things for others?"
It wasn't word-for-word Scripture—not even close. Just as he would have prompted again, I remembered Jesus' story of the man who was fed, clothed, and given a drink. "When you do things for others, it's like you're doing them for Jesus."
Dad shrugged then. "Maybe it's just justification for continuing a beloved tradition, but it brings me joy to give you gifts. And Christ had something to say about how fathers love to give good gifts to their children."
That brought me back to the original question.
"What about the fact that we're told to celebrate the death and resurrection of Jesus? We aren't told to celebrate the birth. Does that make it wrong?"
This time, Dad's jaw hardened. I saw it twitch, and prepared for a blasting. After all, I had kind of argued with him. I hadn't meant to, but I could see how it might be taken that way.
"Chautona," he said, "don't ever put rules on yourself that God hasn't. We may not be commanded to celebrate Christ's birth, but we aren't forbidden, either. We have God's example to emulate, and we have this truth." His voice gentled when he saw he'd startled me. "We would never have been able to celebrate Christ's death if He had not been born. If that's not a reason to celebrate, I don't know what is."
What does all that have to do with Christmas novellas (or "noellas" like I prefer to call them)?
Well, people ask me all the time. "Why do you write so many Christmas books? Why do these Christmas collections? Why focus so much on the birth of Jesus and the trappings of cultural Christmas when it's inferior to the "big thing"—the Resurrection?"
Dad's answer is mine. Because it points to it. It draws attention to it. And because Christmas is one time of year—the only time of year in which you can walk into almost any building in America and still hear praises sung to God at some point. They slip in between love songs about giving away your heart at Christmas and rocking around Christmas trees to "Jingle Bell Rock."
And even the more "secular" versions that aren't an outright praise to God like "Silent Night" or "God Rest Ye Merry Gentlemen," sometimes throw in Jesus anyway because they can't quite leave out, "Merry Christmas" in some place or another.
So maybe our Christmas books are inferior to what "Easter" books could be. Maybe they are. But if Christmas trees, caroling, and "ghost stories" keep Jesus at the forefront of someone's mind in October, November, or December, then I think that's a pretty cool thing.
Happy Birthday, Jesus. Thanks for coming.
Alana is a pastor's wife, homeschooling mom, self-diagnosed chicken lady, and Christian suspense author. Her novels have won awards from Women of Faith, Book Club Network, Grace Awards, Readers' Favorite, and more. Alana's passion for social justice, human rights, and religious freedom shines through her writing, and her books are known for raising tough questions without preaching. She and her family live in rural Alaska where the northern lights in the winter and midnight sun in the summer make hauling water, surviving the annual mosquito apocalypse, and cleaning goat stalls in negative forty degrees worth every second.
You can find Alana on: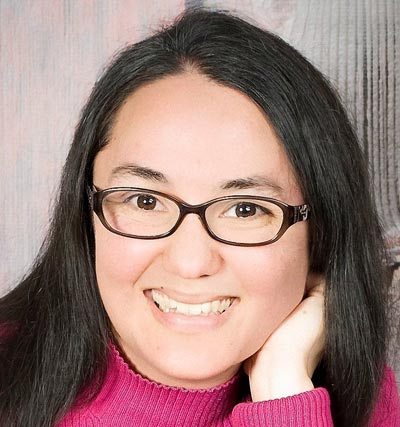 Cathe Swanson lives in Wisconsin with her husband of 32 years. They enjoy spending time with their family and being outdoors, kayaking, hiking, birdwatching and fishing, but summer is short in Wisconsin, so it's important to have indoor hobbies, too. Cathe has been a quilter and teacher of quiltmaking for over 25 years, and she enjoys just about any kind of creative work, especially those involving fiber or paper.
Her family is growing steadily; she and her husband had three sons, and those boys all grew up and married delightful women and started producing grandchildren: three boys and two girls so far - and two more arriving in the spring!
The long Wisconsin winters are perfect for writing and reading books! Cathe enjoys writing stories with eccentric characters of all ages. Her books will make you laugh and make you cry – and then make you laugh again.
You can find Cathe on: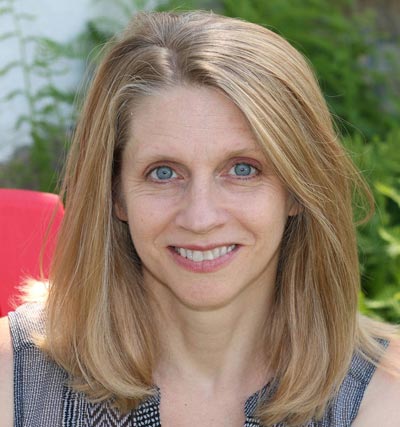 When asked about writing, author Chautona Havig says, "Books. I love them– always have. From my earliest years, I spent most of my free time lost in a book, until one day I realized that I had stories in my heart and mind that I wanted to tell. Time passed, life, family, and work got in the way, and my dream of being a writer seemed to vanish into the desert winds.
Dreams are beautiful things, though; they never quite disappear. I began writing again, editing, writing, editing…more editing… and now I have over a hundred books in progress and a few dozen published. I write the stories of fictional people who have real problems, weaknesses, and triumphs. Through their stories, I try to share the Hope that is within me."
Chautona lives in a small, remote town in California's Mojave Desert with her husband and seven of her nine children. When not writing, she enjoys paper crafting, sewing, and the knowledge that someday she'll be able to retire from home education.
She can be found at Chautona.com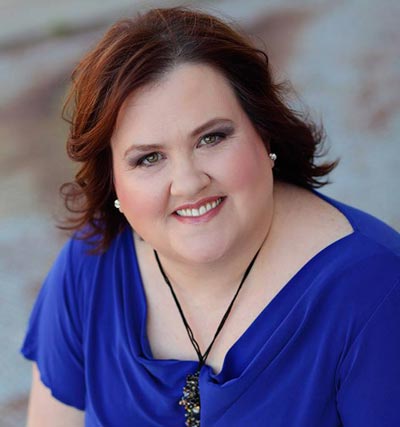 Toni Shiloh is a wife, mom, and Christian fiction writer. Before pursuing her dream as a writer, Toni served in the United States Air Force. It was there she met her husband. After countless moves, they ended up in Virginia, where they are raising their two boys. When she's not typing in imagination land, Toni enjoys reading, playing video games, making jewelry, and spending time with her family. Toni is a member of the American Christian Fiction Writers (ACFW) as well as the ACFW Virginia Chapter.
Book Review by Bree Herron
If there was ever a more impactful collection of holiday stories I have yet to find it. This collection features some of my favorite authors and new stories for the holiday season from each of them. With each story, there is a different theme, suspense, humor, ghosts, and romance. But the underlining theme of Christ and Joy are present in each book. 
Alana Terry's story of a single mom in Alaska searching for her child hit home with me. Jade has spent her adult life building a life for her daughter and here we are in an intense search and rescue. I couldn't imagine the feeling that Jade held in the moments finding her daughter, I could feel my heart though beating faster and hurting for her. I thought it was cute how the romance bloomed in this story and though I was much more into the mother-daughter relationship, I didn't mind Jade having love.
Toni Shiloh's tale in a bookstore was possibly my favorite. I love bookshop settings and was all ready to form myself into a character in this story to be at the shop. I really liked how real the forming of the relationship was in this story. I could feel the character's emotions and understand where their cautiousness came from. But really can we just focus on a holiday romance in a bookshop? Okay, obviously I really liked this part.
Cathe Swanson's story of the quilt was very touching. I loved all the family ties in this tale and the touching moments that were simple in detail but played out big in my mind. It was comforting and an easy read to curl up with during the last snow storm. I felt right at home with the characters.
Chautona's tale was possibly another favorite for me. I really love mysteries ( cozy mystery fan here) and I felt as though this story could easily be in the mystery genre. In fact, this author could bring some great stories to the mystery genre if she chose too. But focusing back on this tale, I laughed a lot in this story. I think the humor was the best aspect of the story besides the mystery. The characters led me on a fun tale of a ghost story, though you will have to read it to solve this one yourself. No spoilers here.
If you are looking for a great collection of holiday stories this one will be hard to beat. Each story is well done and enjoyable. The authors all created independent stories from one another but kept true to the holiday spirit and joy. It is the perfect December weather read.
Have you read anything by these authors? Which book sounds most intriguing to you?
**DISCLAIMER: I was provided an opportunity to read this book as an Advanced Reader Copy in return for a fair and honest review.
To celebrate their tour, the Christmas Light Collection is giving away a grand prize of a 6-month Kindle Unlimited subscription!!
Be sure to comment on the blog stops for nine extra entries into the giveaway!
Find out all the details and enter to WIN at Comfort & Joy Celebration Tour Giveaway.
Professional Reader Affiliates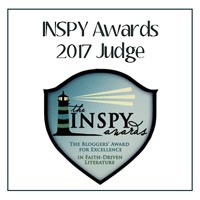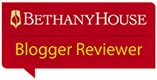 Affiliate Disclosure
I am grateful to be of service and bring you content free of charge. In order to do this, please note that when you click links and purchase items, in most (not all) cases I will receive a referral commission. Your support in purchasing through these links supplements the costs of keeping my website up and running, and is very much appreciated!