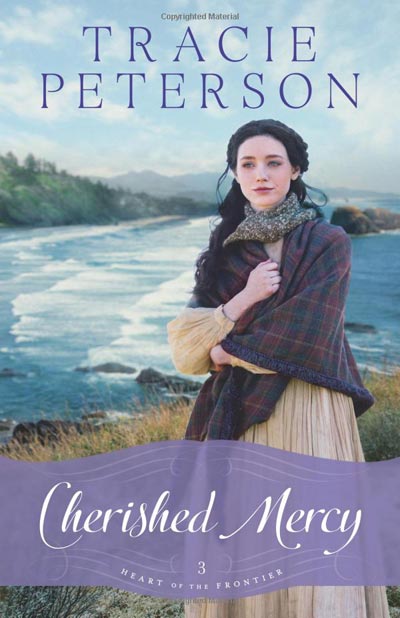 Author: Tracie Peterson
Publisher: Bethany House Publishers
Print Length: 322 pages
Release Date: September 5, 2017
I Rate it:    
Genre: Christian
The Inspiring Conclusion to Tracie Peterson's Heart of the Frontier Series

Mercy Flanagan survived the Whitman Massacre as a child, and now her heart's cry is for peace between the native peoples and the white settlers inhabiting Oregon Territory. Unfortunately, most of the settlers would rather the tribes were removed from the land completely, one way or the other, and tensions are rising. Mercy has grown tired of Oregon City and feels that she has a larger purpose in life, so when she learns that family friend Eletta Browning is pregnant, she travels south to the Rogue River Valley to help.
At the Rogue River Mission, Mercy meets Eletta's brother-in-law, Adam, who has suffered a broken engagement. Mercy finds him attractive, but Adam seems determined to focus on ministering to the local tribes and keeps Mercy at arm's length.
When tragedy strikes and tensions in the territory reach the boiling point, Mercy is pushed to the limit of her strength. She and Adam must rely on their firm faith in God in order to make it out alive.
Tracie Peterson is the bestselling, award-winning author of more than one hundred books. Tracie also teaches writing workshops at a variety of conferences on subjects such as inspirational romance and historical research. She and her family live in Montana.
You can find Tracie on:
Book Review by Bree Herron
Tracie Peterson knows how to finish a series with grace and love. I always feel like she takes extra special care with her readers in the final book, ensuring we will feel as blissful and faith-filled as the characters. I would say that Cherished Mercy was by far my favorite concluding book, and in my top three overall from this author.
Mercy is a tough gal, she is willing to go back towards moments in her life that were dark in order to be there as a midwife for a friend. She is willing to look past Adam's gruff moments to see a brightness that hides.Though there is a lot of growth from both characters happening, it was Mercy that truly shined in this book. She was like the sun rising on a frosty morning, she sparkled and gave Adam the ability to shine.
I feel that sometimes the first few pages of a book can speak volumes for what a reader can expect. In this book it is not easy to find just small moments that stand out, I was drawn in quickly through the first few pages, breathlessly waiting to devour each chapter.
Give me a well detailed and researched historical setting any day. One thing that I swear this author does time and time again is deliver in the research, she builds from what she knows and finds, creating a setting that develops through the story and in the reader's mind. It was a great setting and one that I felt suited Mercy.
Overall, readers will smile, dab their misting eyes once in awhile and just truly enjoy reading this book. I felt a sense of completion when I finished the book, as though it was a perfect conclusion. As a reader that bounces around in series, I would say to those that may want to read this first, you can but I think there is magic to reading this series in order.
Can we have a fan moment here? Tell me your favorite book by Tracie!
**DISCLAIMER: I was provided an opportunity to read this book as an Advanced Reader Copy in return for a fair and honest review.
Professional Reader Affiliates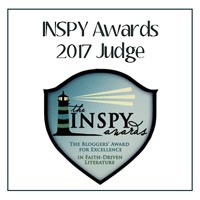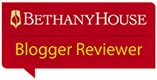 Affiliate Disclosure
I am grateful to be of service and bring you content free of charge. In order to do this, please note that when you click links and purchase items, in most (not all) cases I will receive a referral commission. Your support in purchasing through these links supplements the costs of keeping my website up and running, and is very much appreciated!