Author: Toni Shiloh
Publisher: Celebrate Lit Publishing
Print Length: 161 pages
Release Date: October 27, 2016
I Rate it:    
Genre: Christian
Nina Warrenton is ready for the next step in her life plan—marriage, but no one has proposed. Taking matters into her hand, she places an ad in the newspaper hoping to entice a willing stranger. But when she begins to fall for the small-town chef, she realizes how much she wants him to love her and not her money.
Dwight Williams needs fast cash to save the family restaurant. When he sees Nina's monetary offer for a husband, he goes for it. He's determined to save the legacy his dad left him, but can he let it go to prove his love for her?
Can Nina and Dwight find true love, once money has entered the equation?
Guest Post from Toni Shiloh
Hi, Reader Friends!! I'm so excited to be here at Celebrate Lit for the kick off of my new release, Buying Love. I wrote this book last year for National November Writing Month (NaNoWriMo). In one month, I managed to write a little over 50,000 words. However, that's not why this book holds a special place in my heart. No, it's the message in the story.
Nina Warrenton has struggled with being alone in life. Thus, she decides to take matters into her own hand and places an ad for a husband, complete with a monetary offer. What seemed like an intelligent and simplistic way to get a husband, soon proves to have a multitude of complications. Not only that, but Nina has to discover who God is in her life and the body of Christ fits into that.
Y'all have you ever felt alone in a room full of people? Or felt isolated? Or maybe you're an orphan…whatever your background, I hope that this book shows you that God loves you. He loves you so much, He's adopted you into the body of Christ. So if you're a believer, we're family. As a person who always wanted a friend and lots of family, that's music to my soul. It's what I wanted Nina to discover and what I hope the readers discover.
Ephesians 1:4-6, "According as He hath chosen us in Him before the foundation of the world, that we should be holy and without blame before Him in love: having predestinated us unto the adoption of children by Jesus Christ to Himself, according to the good pleasure of His will, to the praise of the glory of His grace, wherein He hath made us accepted in the beloved" (KJV).
Toni Shiloh is a wife, mom, and Christian fiction writer. Before pursuing her dream as a writer, Toni served in the United States Air Force. It was there she met her husband. After countless moves, they ended up in Virginia, where they are raising their two boys. When she's not typing in imagination land, Toni enjoys reading, playing video games, making jewelry, and spending time with her family. Toni is a member of the American Christian Fiction Writers (ACFW) as well as the ACFW Virginia Chapter.
Book Review by Bree Herron
Toni Shiloh has given reads a humorous modern day classified as romance.
I loved that the Nina is a gal looking for love. And she has created a classified ad looking for her perfect mate. She is even offering a Dowry for her new husband.
Enter the man that is perfect for Nina. Dwight is a charming, family focused man that I as a reader was crushing on. Dwight helps run his family's restaurant and needs the money of the dowry to keep it up. Nina and Dwight butt heads, face-off and fall in love with this easy romance. You will enjoy the family, love and strength aspects of this pleasing book.
**DISCLAIMER: I was provided an opportunity to read this book as an Advanced Reader Copy in return for a fair and honest review.
<h2><span class="inner">Giveaway</span></h2>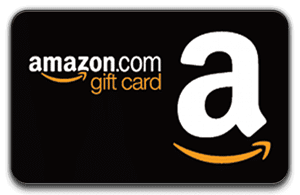 In honor of her tour, Toni is giving away a $50 Amazon gift card! Enter the Buying Love Celebration Tour and be sure to comment on this post to claim your nine bonus entries for this giveaway!
Professional Reader Affiliates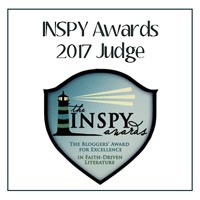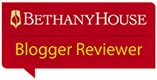 Affiliate Disclosure
I am grateful to be of service and bring you content free of charge. In order to do this, please note that when you click links and purchase items, in most (not all) cases I will receive a referral commission. Your support in purchasing through these links supplements the costs of keeping my website up and running, and is very much appreciated!