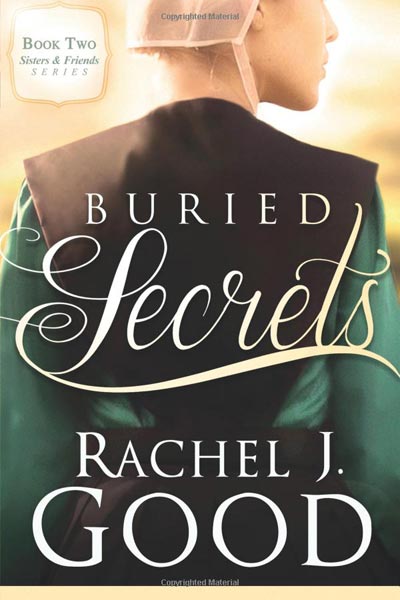 Author: Rachel J. Good
Publisher: Realms
Print Length: 306  pages
Release Date: March 7, 2017
I Rate it:    
Genre: Christian
Overcome the past and any other obstacles that stand in the way of the future God has planned for you.
Three years after the accident that almost claimed her life, Emma Esh has recovered physically but has no memory of the year before the accident. When she moves to a new community to help her sister Lydia and brother-in-law, Caleb, prepare for the birth of twins, she falls for their neighbor Samuel.
But the twins' premature birth, a visit from the Englischer Emma once dated, and the sudden return of her memory threaten Emma's romance. After the secrets of her past are revealed, will love be able to overcome all obstacles?

Guest Post from Rachel Good
Readers who have read Change of Heart, the first book in the Sisters & Friends series, will remember Emma as the wild teen who defied her family. Her older sister, Lydia, tried to prevent Emma from making mistakes during Rumschpringe, the Amish running-around time. Throughout most of the story, Lydia and Emma were at odds with each other, but in the end, the family needed to forgive Emma and show her God's love.
In Book 2, Buried Secrets, Emma has no memory of her rebellion, so she's devastated when she finally does remember. Then she must confront her past, learn to forgive herself, and also ask for and accept God's forgiveness. Sometimes when we've done things we're ashamed of, we struggle to believe that God can forgive what we've done. But God's mercy has no limits. Emma needs to open her heart to that truth. As she does, she discovers an important lesson: Some mistakes in the past can never be undone, but God can forgive anything.
Authors often write about themes that are close to their hearts, and I'm no exception. Many times, after I write a novel, I look back and see how God directed me to tell a story containing lessons I needed to learn. In Change of Heart, Lydia discovers that judging other people or suggesting ways they can improve their lives can be a form of self-righteousness. God used my young daughter to point that out to me, but it's a lesson that bears repeating. And as I finished the novel, I clearly saw it as a reminder not only to Lydia, but also to me.
Emma's story also blessed me by reminding me how deep and wide God's love is for each of us. No matter how we've failed, He never stops loving us, and His forgiveness is only a prayer away.
I also hope to remind readers that "all things work together for good for those that love God." So often we expect hardship when we do God's will, but He has promised to give us the desires of our hearts. Lydia learned in Change of Heart that God's will was so much better than anything she could have planned, and Emma, too, comes to realize that, by trusting God to direct her life, she is blessed many times over.
Rachel J. Good, inspirational author, writes heartfelt tales of hope, faith, and forgiveness. She grew up near Lancaster County, Pennsylvania, the setting for her Amish novels. A former teacher and librarian, she completed her MA from Vermont College while raising five children. She is presently an MFA student at Hollins University. In addition to having more tha 2200 articles and 30 books in print or forthcoming under several pseudonyms, she also juggles freelance editing and illustration careers.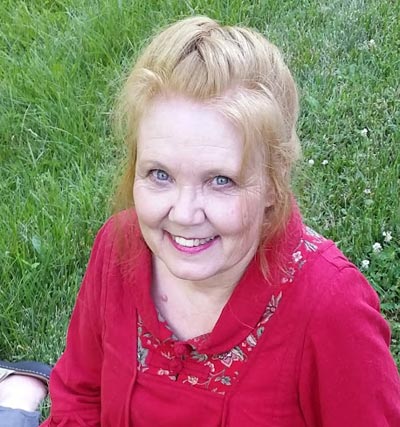 Book Review by Bree Herron
Buried Secrets was a book full of feelings, emotion, and faith movement. You feel like you have stepped into the sturdy shoes of Emma and are her throughout the story. Emma's story is one that takes Amish fiction to a new and exciting level.
The idea of lost memory is one that scares me, so to imagine the character Emma not being able to recall the time prior to her accident both fascinated and scared me. I think the phrase she used "rocking in a boat without an anchor" is how many of us feel when we aren't leaning on God giving him our total faith and trust. I really loved feeling a closer connection to God reading this book. Through Emma's story, I was drawing closer.
This book moved me to another faith level I think. Drawing on my relationship with Emma having pasts that can define or make us stronger, I kept building up. That is a great way to look at this book, that you must rise up, meet the past, meet the present and the future. This book gives hope and love, faith filled moments that if you let them will fill you.
Has God ever given you a desire of your heart? To enter the giveaway, share one of God's blessings in your life. And let's rejoice together at the many wonderful things He has done for each of us.
**DISCLAIMER: I was provided an opportunity to read this book as an Advanced Reader Copy in return for a fair and honest review.
<h2><span class="inner">Giveaway</span></h2>
To celebrate her tour, Rachel is giving away a full box of Whoopie Pies freshly baked for you from a bakery in Amish country, along with copies of Angels Unaware, the brand new Amish Words and Proverbs Coloring Book and Amish Quilts Coloring Book #1 (Large Print Edition), an autographed copy of Change of Heart, and an Amish cookbook!! Click HERE to enter. Be sure to comment on this post before you enter to claim 9 extra entries!
Professional Reader Affiliates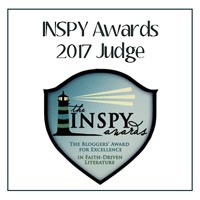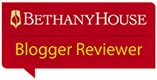 Affiliate Disclosure
I am grateful to be of service and bring you content free of charge. In order to do this, please note that when you click links and purchase items, in most (not all) cases I will receive a referral commission. Your support in purchasing through these links supplements the costs of keeping my website up and running, and is very much appreciated!