Brunch at Bittersweet Cafe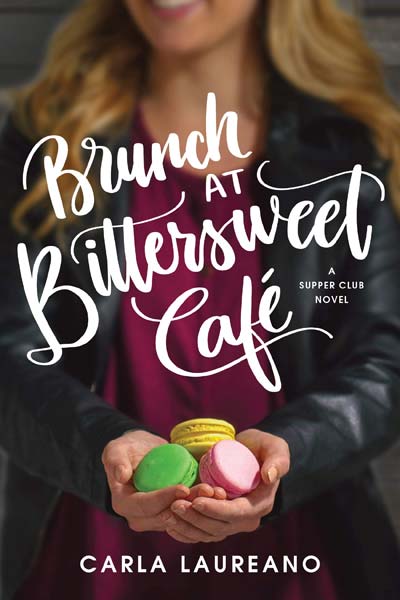 Author: Carla Laureano
Publisher: Tyndale House Publishers, Inc.
Print Length: 396 pages
Release Date: February 5, 2019
I Rate it:    
Genre: Christian
From the RITA Award-winning author of Five Days in Skye comes a sweet, romantic treat that will leave you hungry for more.
Baker and pastry chef Melody Johansson has always believed in finding the positive in every situation, but seven years after she moved to Denver, she can't deny that she's stuck in a rut. One relationship after another has ended in disaster, and her classical French training is being wasted on her night job in a mediocre chain bakery. Then the charming and handsome private pilot Justin Keller lands on the doorstep of her workplace in a snowstorm, and Melody feels like it's a sign that her luck is finally turning around.
Justin is intrigued by the lively bohemian baker, but the last thing he's looking for is a relationship. His own romantic failures have proven that the demands of his job are incompatible with meaningful connections, and he's already pledged his life savings to a new business venture across the country—an island air charter in Florida with his sister and brother-in-law.
Against their better judgment, Melody and Justin find themselves drawn together by their unconventional career choices and shared a love of adventure. But when an unexpected windfall provides Melody with the chance to open her dream bakery-café in Denver with her best friend, chef Rachel Bishop, she's faced with an impossible choice: stay and put down roots with the people and place she's come to call home . . . or give it all up for the man she loves.
"Confessions of An Erstwhile Baker"
Like most females, baking is encoded somewhere deep down in my DNA. Call it nature or call it nurture, but at the earliest age, I figured out that the cute boy in my English class would talk to me if it involved chocolate chip cookies. Got my heart broken or had a friend betray me? I grabbed the mixing bowl and went for the brownies (even better if they're served à la mode.) My friend was having a birthday? I made a cake drowned in pounds of buttercream.
I quickly graduated from the boxed mixes to the real thing when I got married and had a kitchen large enough to roll out dough. I would comb magazines for the best recipes and spend my weekends trying them out. I quickly became known for bringing beautifully iced Christmas cookies and delicious homemade cakes to work.
Then my husband and I moved our young family from Los Angeles to Denver, a relocation that was about 1000 miles northeast and 5000 feet up. Suddenly, every recipe I'd perfected in the previous eight years failed. Cookies burned to crisps, cakes fell, and don't get me started on candy making. Gradually, I adapted my recipes (my beloved never-fail Toll House recipe took eight tries to get right) and even became an avid artisan bread-baker.
Then disaster. Or at least, what a baker would consider a disaster. After developing chronic health problems, I discovered that among other things, I was sensitive to gluten. The horror! In order to heal, I turned to the paleo diet, which eliminates all grains (there goes most gluten free recipes) and all processed sugars (there goes everything else). I've tried baking paleo-style, and while I can now make cakes that even my gluten-fiend family enjoy, it's just not the same.
So what's a once-obsessive baker do when she can't eat her creations? She bakes for other people and goes on faith that they actually taste good… considering she can't taste them herself.
It struck me that there was a spiritual lesson in that, and an obvious tie to Brunch at Bittersweet Café, which deals in large part with Melody's faith journey. There are times when we have no idea if things are working out the way they're supposed to, in which case we just have to trust the "recipe" and the input of friends and family who love us. Sometimes our instincts tell us when we're off track, and sometimes we need that outside nudge from our "taste-testers" to put us back on course.
In any case, what Melody and I have in common is that we both bake to show our love for the people around us. And the process of baking my favorites, even knowing that I can't enjoy them myself, can still be a selfless way to show people they're important to me.
Fortunately, macarons, which happen to be made with almond flour, are still on the menu.
Carla Laureano is the RITA® Award-winning author of contemporary inspirational romance and Celtic fantasy (as C.E. Laureano). A graduate of Pepperdine University, she worked as a sales and marketing executive for nearly a decade before leaving corporate life behind to write fiction full-time. She currently lives in Denver with her husband and two sons, where she writes during the day and cooks things at night.
You can find Carla on: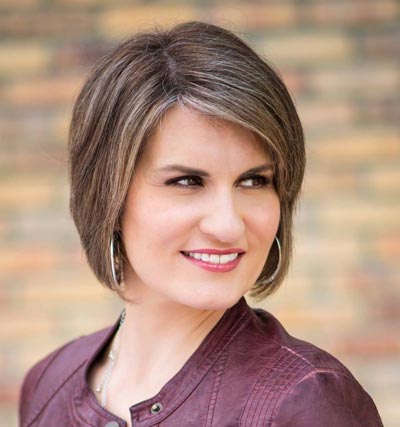 Book Review by Bree Herron
I fell in love with The Saturday Night Supper Club book and was eager to read this one. Wow! Could a book get any better?
The food in the book (hello macaroons) was mouthwatering and I was quickly drawn to the baking call. Melody and Justin are two characters that will get under your skin into your heart. I really love where Melody was in life, it was really relatable to be in the "stuck" feeling and I instantly liked her. Justin is a great man in this book and I was able to see how swoon-worthy he really is. 
Not only will your stomach crave being fed, but your soul will be nourished with faith as well. Consider yourself warned that you will need sweets, a warm drink and plenty of time to savor this delectable story. As with any wonderful book, this book will enter a reader's life when they need a story this good. For me, I savored and re-read this story to get swallowed into the wonderful Supper Club world. 
**DISCLAIMER: I was provided an opportunity to read this book as an Advanced Reader Copy in return for a fair and honest review.
Blog Stops
Quiet Quilter, February 12

Among the Reads

, February 12

Lighthouse Academy

, February 12

By The Book

, February 12

The Power of Words

, February 13

As He Leads is Joy

, February 13

Cultivating Us

, February 13
Blossoms and Blessings, February 13

Fiction Aficionado

, February 14

The Lit Addict

, February 14

Christian Chick's Thoughts

, February 14

This Chattanooga Mommy Saves

, February 14

All-of-a-kind Mom

, February 15

Just the Write Escape

, February 15

100 Pages per Hour

, February 15
Splashes of Joy, February 15

Bibliophile Reviews

, February 16

Texas Book-aholic

, February 16

Debbie's Dusty Deliberations

, February 16

C Jane Read

, February 17
Abba's Prayer Warrior Princess, February 17

Moments

, February 17

Back Porch Reads

, February 17

Cordially Barbara

, February 18

Genesis 5020

, February 18

Simple Harvest Reads

, February 18 (Guest post from Mindy Houng)

Truth and Grace Homeschool Academy

, February 18

Livin' Lit

, February 19

Kat's Corner Books

, February 19

Life with the Tribe

, February 19

Stephanie's Life of Determination

, February 19

Through the Fire Blogs

, February 20

Remembrancy

, February 20

Vicky Sluiter

, February 20

Living Life Free in Christ

, February 20

2014 and Beyond!

, February 21

Daysong Reflections

, February 21

Inklings and Notions

, February 21

Pause for Tales

, February 21

Cafinated Reads

, February 22

Tell Tale Book Reviews

, February 22

two points of interest

, February 22

Ashley's Bookshelf

, February 22

My Devotional Thoughts

, February 23

Two Girls and a Book

, February 23

The Christian Fiction Girl

, February 23
For the love of books, February 23

God is Love

, February 24

Book by Book

, February 24

Book Bites, Bee Stings, & Butterfly Kisses

, February 24

Janices book reviews

, February 24

Lukewarm Tea

, February 25

Carpe Diem

, February 25

A Baker's Perspective

, February 25

Bigreadersite

, February 25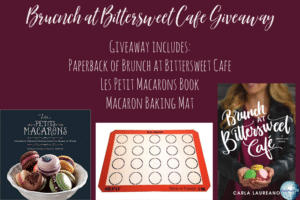 To celebrate her tour, Carla is giving away a grand prize package of a macaron baking mat, a macaron book, and a paperback copy of Brunch at Bittersweet Café!!
Be sure to comment on the blog stops for nine extra entries into the giveaway!
Find out all the details and enter to WIN at Brunch at Bittersweet Cafe Celebration Tour Giveaway.
Professional Reader Affiliates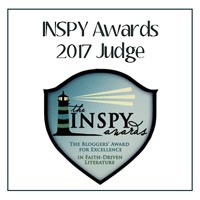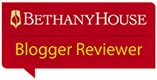 Affiliate Disclosure
I am grateful to be of service and bring you content free of charge. In order to do this, please note that when you click links and purchase items, in most (not all) cases I will receive a referral commission. Your support in purchasing through these links supplements the costs of keeping my website up and running, and is very much appreciated!