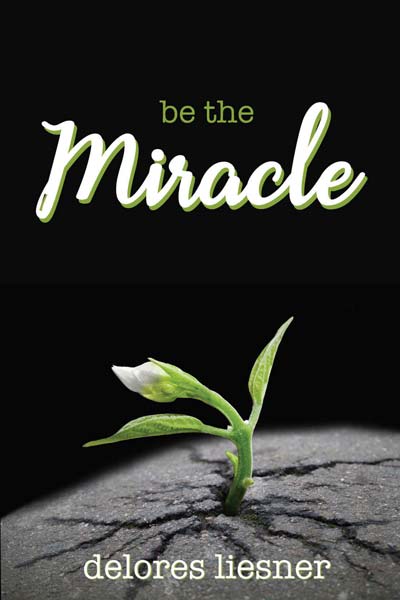 Author: Delores Liesner
Publisher: Elk Lake Publishing Inc
Print Length: 321 pages
Release Date: June 1, 2018
I Rate it:    
Genre: Christian
Second Edition: Now includes Scripture-guided journal pages, more about how to know God, Guide for group studies.
Whether we title these unexplainable happenings miracles, God-sightings, or some other name, people love to hear of such occurrences. Why? They increase our faith by providing evidence of the miraculous in our everyday lives and heighten awareness of God's desire to minister personally to us and through us.
Unique connecting verses, defining thought, keywords, and personal challenges will help the readers go beyond the "good for her" feeling and bring each story's teaching to life in their own daily walk. Many will find comfort knowing they are not alone in hearing God's voice or direction. Others also will deepen their walk with God, gain the courage to listen for God's voice, be a noticer of others' needs, and practice hearing and answering God's call to deliver a specific answer to a specific person.
Sometimes walking in faith seems risky because it means obeying even if the directions don't seem to make sense. When Abraham brought Isaac in faith up the mountain for a sacrifice, he risked all believing that God's character would not fail him. God did keep His promise and provided a lamb, and Abraham passed the test of trust and faithfulness.
What do we risk daily for the Lord? These life-vignettes encourage readers that risking embarrassment is a small price for the incredible joy of seeing God work over and over again.
How can YOU put hands and feet to your faith and Be The Miracle for someone else?
Guest Post from Delores Liesner
Would you believe a cow turned me into a miracle-believing lady? Though I'd always known about Jesus dying on the cross, and the Bible being God's words, it took a couple of amazing and unexplainable events for me to understand miracles could happen to me!
We didn't realize we were risk taking when we hopped in the car and headed for Colorado. Youthful and ignorant˜ in the ways of the world, we were excited to learn that the organization who produced the memory verse cards and Bible studies our friend had given us were having a conference that began the next day, we packed up and went! A startled young man answered our phone call, made when we were already half-way across the country and got to thinking maybe we should have told them we were coming!
The conference was full, but separate rooms across campus were found for us. Consequently we only sat by each other during meetings and some meals, so we didn't compare notes until on the way home. That was when we both started sharing the same message from God – to give a certain amount to a missionary for 6 months. We did not have the money and the only amount in our budget that matched was groceries. Would God ask us to give up groceries for 6 months? We felt He would, so that He could surprise us with the provisions in a most unexpected way – like sending a cow!
That is a bit of a teaser for Surprise Us for Dinner, God, the first story in my upcoming 31-day personal challenge devotional, Be The Miracle! You see, when God did that miracle-series at the beginning of our Christian life, we knew He was real, and that He dealt with people on a personal level. If God could do this, we figured, He could do anything, and we have many amazing stories that prove it!
Each of the stories is a true incident of God leading me to bless someone else (often a stranger, but sometimes someone we knew), or someone bringing us an unexpected answer to prayer.
When I began sharing stories like You're the One, The Wrong Store?, Stranger No More, and Impossible Dreams, there were two main responses. Some women were excited to relate to stories of miracles in their own lives, and some women wondered if God would do miracles through them too.
I always share that I do not believe God is a giant get your prayers answered here vending machine, serving us just to make us 'happy.' The joy in these stories, and their life challenges, is that God wants all of his followers to be His hands and feet (and less often his voice) in the world. Just as we can represent our spouses with our children, and our supervisors with the public or with other employees because we know them so well, and understand how they would respond to a situation, we can know God in such a personal way that we can represent Him to others too.
That takes time. And that is why each story is followed with a verse, its teaching and a challenge you can follow to recognize and activate God's command and gift to be "the miracle" – the messenger delivering an answer to prayer.
Writing, Speaking or as God's delivery girl, Delores lives life passionately and humorously revealing dynamic hope and confidence found in the heritage of our personal God. She writes from Racine, WI. Is a CLASS graduate, and has published hundreds of stories, devotionals and articles. As columnist, writer and teacher. Delores is represented by Linda Glaz of Hartline Literary Agency.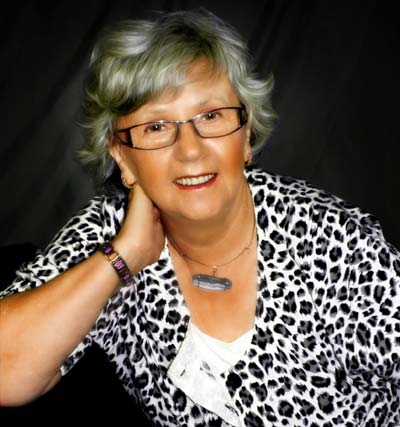 Book Review by Bree Herron
I thought this was a nice spiritual growth/devotional christian book. The lay out was very user friendly and one of the most thought prompting devotionals around. In my opinion I think that the author has so much to share about how God has impacted her life, and that at times there are the miracles that she has been used for or seen. It was self reflection at its finest, it was a conversation style book that made you feel comfortable from the start with the author.
I think many readers of faith could find using this book to be enjoyable and encouraging. I would love to see more devotionals from this author and would easily engage in using another one after this one. I think that even if you haven't personally had a miracle that this book is still one that can give you some food for thought.
**DISCLAIMER: I was provided an opportunity to read this book as an Advanced Reader Copy in return for a fair and honest review.
<h2><span class="inner">Giveaway</span></h2>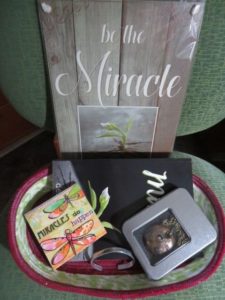 To celebrate her tour, Delores is giving away
Grand Prize: Vertical Be the Miracle plaque, miracle magnet, Be the Miracle stamped cuff bracelet, a eternity circle necklace and Ebook or paperback copy of Be the Miracle
First: Gold miracle plaque, choice of Ebook or paperback of Be the Miracle, and shoe bracelet (be hands and feet of Jesus)
Second: Pink miracle plaque, choice of Ebook or paperback of Be the Miracle, and cross ribbon bookmark
Third: Blue background – Bee the Miracle canvas and Bee pin – choice of Ebook or paperback of Be the Miracle!!
Find out all the details and enter to WIN at Be the Miracle Celebration Tour Giveaway.
Professional Reader Affiliates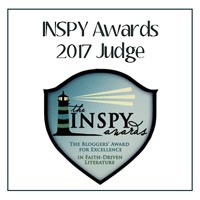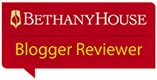 Affiliate Disclosure
I am grateful to be of service and bring you content free of charge. In order to do this, please note that when you click links and purchase items, in most (not all) cases I will receive a referral commission. Your support in purchasing through these links supplements the costs of keeping my website up and running, and is very much appreciated!