Author: Roseanna M. White
Publisher: Bethany House Publishers
Print Length: 416 pages
Release Date: September 4, 2018
I Rate it:    
Genre: Christian
Once London's top thief, Barclay Pearce has turned his back on his life of crime and now uses his skills for a nation at war. But not until he rescues a clockmaker's daughter from a mugging does he begin to wonder what his future might hold.
Evelina Manning has constantly fought for independence, but she certainly never meant for it to inspire her fiancé to end the engagement and enlist in the army. When the intriguing man who saved her returns to the Manning residence to study clockwork repair with her father, she can't help being interested. But she soon learns that nothing with Barclay Pearce is as simple as it seems.
As 1915 England plunges ever deeper into war, the work of an ingenious clockmaker may give England an unbeatable military edge–and Germany realizes it as well. Evelina's father soon finds his whole family in danger–and it may just take a reformed thief to steal the time they need to escape.

Guest Post from Roseanna White
Last year, as I finished up the writing of An Hour Unspent, my great-grandmother passed away at the age of 103. As I sat at her funeral service and listened to the heartfelt memorial raised up to her by her kids and grandkids, I realized anew that this woman had been a matriarch in the truest sense of the word. She'd taught my family for generations how to love the Lord and each other, how to serve the Lord and each other, and how to trust the Lord and each other. Grandma Seward was, in so many ways, the one who instilled in me my idea of what family really is.
That idea—that it's those knit together by love more than blood, and that faith is the strongest foundation—is what I built my unusual family of thieves upon in the Shadows Over England series. And strange as it is to liken my twenty-something reformed-thief hero to my 103-year-old-grandmother, Barclay Pearce is very much to his family what Maxine Seward was to mine.
The founder. The caregiver. The leader.
I knew as I began the series that I would write about Barclay in book three, and as I got to know him better throughout the series, I grew so excited to share his story! This is a man who led his family first into and then out of a life a crime, always for the right reasons—so he could provide for the children under his care. All he ever wanted to do was give them what he himself had lost. To show them love. To prove to them that they were worth any sacrifice.
It was truly a blessing for me to get to write the story in which Barclay found someone to come alongside him, to appreciate and learn to understand him. To finally share what started him down this path. I loved the idea that only a reformed thief could steal the time another family needed to overcome their own trials.
There are many historical items in the book that were such fun to explore—watchmaking of the era, the suffrage movement in England, technological advancements of the war—but at the heart, this isn't a story about any of those.
It's a story about how far people should go for love. I hope you enjoy Barclay's story as much as I did!
Roseanna M. White grew up in the mountains of West Virginia, the beauty of which inspired her to begin writing as soon as she learned to pair subjects with verbs. She spent her middle and high school days penning novels in class, and her love of books took her to a school renowned for them.
After graduating from St. John's College in Annapolis, Maryland, she and her husband moved back to the same mountains they equate with home.
Roseanna is the author of two biblical novels, A Stray Drop of Blood and Jewel of Persia, the historical romance, Love Finds You in Annapolis, Maryland, and the historical, romantic suspense Culper Ring Series (Ring of Secrets, Whispers from the Shadows, and Circle of Spies). She is also the senior reviewer at the Christian Review of Books, which she and her husband founded, the senior editor at WhiteFire Publishing, and a member of ACFW, HisWriters, and Colonial Christian Fiction Writers.
Roseanna M. White pens her novels beneath her Betsy Ross flag, with her Jane Austen action figure watching over her. When not writing fiction, she's homeschooling her two children, editing and designing, and pretending her house will clean itself. Roseanna has a slew of historical novels available, ranging from biblical fiction to American-set romances to her new British series. She lives with her family in West Virginia. Learn more at RoseannaMWhite.com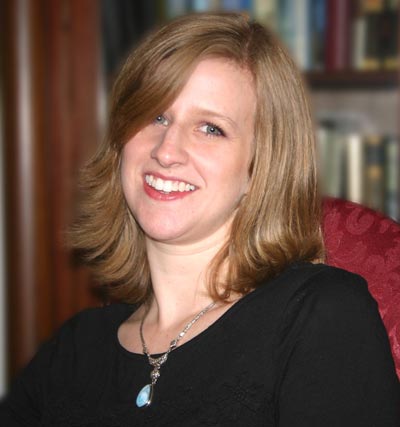 Book Review by Bree Herron
Time will stand still as you read this breathtaking novel. Barclay's story is one I have been waiting for since the start of the series and jumped for joy when I knew it would be happening. And his story didn't disappoint, Barclay was 100% the best character that Roseanna has written. His story is one of strength and love that hits a chord in your heart. There isn't a doubt in my mind that this story will be enjoyed.
When you first meet Barclay at the beginning of the series, it is easy to see that he has a story that needs to be told. When we begin his story, Mr. V has given a mission unlike one before. Barclay is to get close to nonother than the man in charge of keeping Big Ben ticking! I was giddy at the mission, it was really cool to me and I loved the technical details that Cecil Manning had for his work. Evelina was stunning and lovely on the pages of this book and even more so in my mind. But in Barclay fashion, we see characters in a different light and learn with Barclay their nature and hearts. 
I have always felt the missions that our lovely "thieves" were sent on, were meant to change their lives. To me, the letters from V were meant to guide them toward not only a mystery but also towards their heart's desire. I think that out of the series this was the best mission. I love how unique the clockwork aspect was. It really is unlike anything you will read.
There is plenty of WWI set books out there, but there are none that are so well detailed, formed with love as these books in this series. I could tell instantly that London was feeling the effects of war, I could hear the rally cries, feel the fear and see the exposed rawness that war does to a community.  Ms. White does a great job of creating such a setting that a reader won't believe they aren't right there in the streets with the characters.
Overall, I am sad to have the series conclude but couldn't be happier that it was with Barclay's story. This was a story that needed to be told not only for the author but for fans of the series. It will thrill fans of the series, it will engage new readers to join the series. It is a story that is just meant to be shared with all.
Who's the founder, caregiver or leader of your family?
**DISCLAIMER: I was provided an opportunity to read this book as an Advanced Reader Copy in return for a fair and honest review.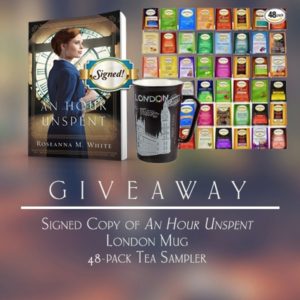 To celebrate her tour, Roseanna is giving away a grand prize of a signed book, a London mug, and a 48-pack Twinings tea sampler!! Find out all the details and enter to WIN at An Hour Unspent Celebration Tour Giveaway.
Professional Reader Affiliates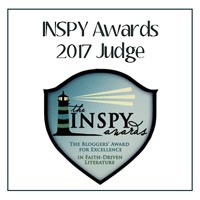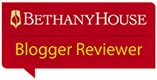 Affiliate Disclosure
I am grateful to be of service and bring you content free of charge. In order to do this, please note that when you click links and purchase items, in most (not all) cases I will receive a referral commission. Your support in purchasing through these links supplements the costs of keeping my website up and running, and is very much appreciated!