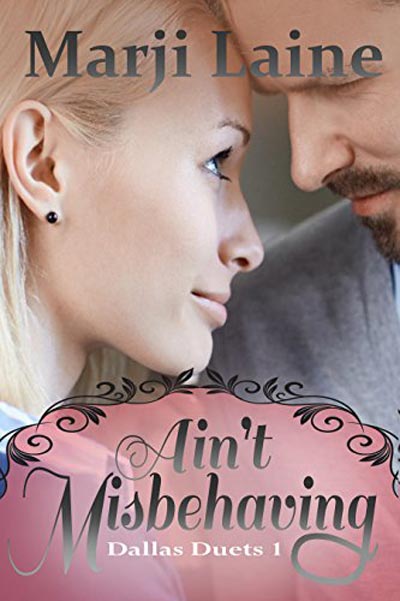 Author: Marji Laine
Publisher: Write Integrity Press
Print Length: 350 pages
Release Date: January 16, 2018
I Rate it:    
Genre: Christian
Annalee Chambers: Poised, wealthy, socially elite.
Convict.
Annalee Chambers floated through life in a pampered, crystal bubble until she smashed it with a single word. Dealing with the repercussions of that word might break her, ruin her family, and land her in jail.
True, Annalee's crime amounted to very little, but not in terms of community service hours. Her probation officer encouraged her with a promise of an easy job in an air-conditioned downtown environment. She didn't expect her role to be little better than a janitor at an after-school daycare in the worst area of town. Through laughter and a few tears, Annalee finds out that some lessons are learned the hard way, and some seep into the soul unnoticed.
Carlton Whelen hides behind the nickname of CJ so people won't treat him like the wealthy son of the Whelen Foundation director. Working at the foundation's after-school program delights him and annoys his business-oriented father. When a gorgeous prima donna is assigned to his team, he not only cringes at her mistakes but also has to avoid the attraction that builds from the first time he sees her.
AIN'T MISBEHAVING encourages acceptance:
•Of things that can't be changed.
•Of people who are different.
•Of lessons learned.
•Of oneself.
What can a bunch of downtown kids teach a Texas princess?

Marji Laine has completed seventeen years of homeschooling with the surreal notion that
she'll now have time on her hands. But that's unlikely. Her publishing company, Write Integrity Press, keeps her extremely busy. In her spare time, she teaches a high school and college Bible Study, leads a Sunday morning high school fellowship group, directs a children's choir, and sings in her church's adult choir.
She enjoys road trips with her family and friends, photography, scrapbooking, and participating in musical theater. Her favorite past time is game night with her family and her kids' extended collection of friends.
You can find Marji on: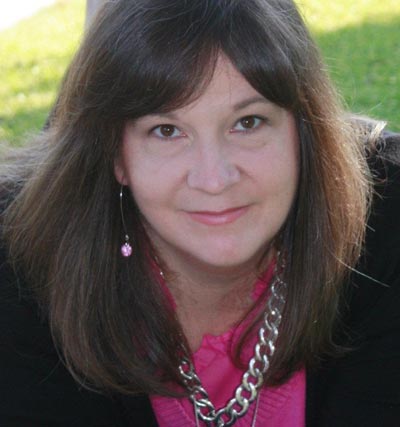 Book Review by Bree Herron
Contemporary fans will love reading this novel! I really loved the status and society points that drove our Annalee to see her sins and become better. This book was all about love, faith, and working to be truly one with God.
Annalee is one of those girls, now before you say  "that sounds sassy" hear me out. She truly has a heart but it has been wrapped up in glitz of high society. She has to learn to be a person of God, not money. I liked her, she starts off with a horrible mistake in life but truly she blooms into a character that you can enjoy.
CJ was an instant hit for me, I mean he was able to look beyond status to see need. He had compassion and love to give, which melted my heart. I loved his first moment with Annalee.
I loved reading the changes Annalee was making. These moments made the story stand out to me, as they were changes that even us that find faith to be easier than non-believers had to go through at one point. I really loved how the author wrote these moments and expressed her characters.
I really enjoyed this book, it was a great story that read fast and has made me eager to read the next in the series. I love that this book gives hope that people can change their colors if they want to and with the Lord's help.
How do you feel about stories that involve redemption and forgiveness?
**DISCLAIMER: I was provided an opportunity to read this book as an Advanced Reader Copy in return for a fair and honest review.
Blog Stops
Jeanette's Thoughts

, January 27
Janices book reviews, January 27

Remembrancy

, January 28
Mary Hake, January 28

Reflections From My Bookshelves

, January 29
Inklings and Notions, January 29
Texas Book-aholic, January 30

Carpe Diem

, January 31

A Baker's Perspective

, February 1

Multifarious

, February 2
Daysong Reflections, February 2

Bibliophile Reviews

, February 3

proud to be an autism mom

, February 4

Power of Words

, February 4 (spotlight)
A Greater Yes, February 5

Reading is my Super Power

, February 5 (Interview)

Debbie's Dusty Deliberations

, February 6

margaret kazmierczak

, February 6 (interview)

Simple Harvest Reads

, February 7 (Guest review from Mindy Houng)
Bigreadersite, February 8

Avid Reader Book Reviews

, February 8

Kaylee's Kind Of Writes

, February 9
Pursuing Stacie, February 9
<h2><span class="inner">Giveaway</span></h2>
To celebrate her tour, Marji is giving away a grand prize of Dallas chocolates, Texas snack box, and a packet of Bluebonnet seeds!!
Find out all the details and enter to WIN at Ain't Misbehaving Celebration Tour Giveaway.
Professional Reader Affiliates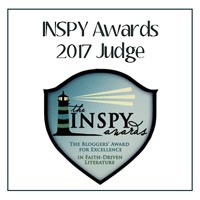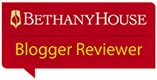 Affiliate Disclosure
I am grateful to be of service and bring you content free of charge. In order to do this, please note that when you click links and purchase items, in most (not all) cases I will receive a referral commission. Your support in purchasing through these links supplements the costs of keeping my website up and running, and is very much appreciated!