After You: A Demon is Always Lurking Nearby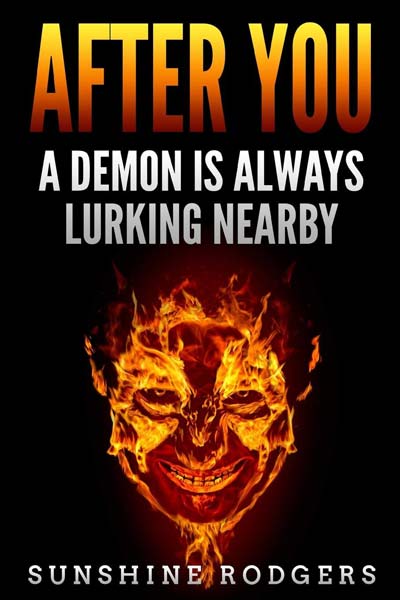 Author: Sunshine Rodgers
Publisher: Revival Waves of Glory Books & Publishing
Print Length: 132 pages
Release Date: April 1, 2018
I Rate it:    
Genre: Christian
Oh, that's right, we talk about your love life. We sit with you in class. We know all about that thing you did last night. How do we know? We watch you. We go to those dance clubs with you. We scheme hideous outcomes for you. We know exactly what it is that will get you to our side. We create those wrong friendships you wished you never had. We invite you into those relationships that break your heart. We give you the life you never wanted, but it came at such a sweet price. We promised you the world and you took it like a kid wanting candy. All. Too. Easy. All I can say is, please, don't let me get in the way of the worst ending of your life. I'm right behind you. I'll open that door to frustration, nonsense and destruction.
Please. After You.

Guest Post from Sunshine Rodgers
Hello Everyone! Thank you so much for being a part of the Celebrate Lit's Blog Tour of my book "After You: A Demon is Always Lurking Nearby." This book is a modern day twist on the classic novel "The Screwtape Letters" by C.S. Lewis. My book is a PG-13 novel told from a demon's point of view on the many temptations and distractions the Enemy of our soul uses to deviate us from God's plan. The demon in the story is after a girl in high school, so if you can imagine all the playground of resources the demons can play with around an insecure teenager just trying to survive peer pressure, boys and school! I invite you in to explore another realm outside of this one, as this story takes place in Hades and on Earth!
Now, I write Faith-based books and all of them are surrounded by biblical truth and accuracy (as much as I can for Christian fiction!). My other works include: "God the Father, Jesus the Big Brother, Holy Spirit the Best Friend," "This is My Heaven" and "Last Night, When I Prayed." In all of my books – even this dark one – I write about God's pursuit of us, His personal and deep love and His sovereignty that He remains in control no matter what is happening around us!
I pray "After You, A Demon is Always Lurking Nearby" will open your eyes to the spiritual activity taking place around you. I hope you will begin to observe that following God and doing things His way causes the devil to get scared! And anything you do that impacts the Kingdom of God will attract demonic activity. But at the end of the day, God has the final word and we are saved and delivered under His amazing grace!
I would love to hear from you! Connect with me on social media! And I cannot wait to hear your thoughts on my book! Much love! – Sunshine
Sunshine Rodgers narrates with such conviction and realism in her writing, showcasing the personhood of the Trinity and exploring the depths of God's true intimacy for His people. She is a graduate of The University of Tennessee where her degree in Communications jumpstarted her career in the television, movie and entertainment industry for a decade. Fascinated with the artistic side of storytelling and art in motion, Sunshine has taken a creative approach to sharing the Gospel, penning her books: God the Father, Jesus the Big Brother, Holy Spirit the Best Friend and Last Night, When I Prayed. Sunshine spends her free time with her husband Travis as they enjoy the beautiful Florida weather.
Book Review by Bree Herron
Well if there is anything to say for judging a book by its cover, it is that sometimes the covers hide a really good story that makes you think and see the spiritual warfare in a different light. Having enjoyed Screwtape Letters, I had an idea what to expect but I found it fascinating to read this book.
I really dislike this cover, and in fact, if I rated books by covers, I would be sending a 2-star review. But, covers are just 2% of a book and in this case,e it covers a gem.
I thought the approach to this topic was the best part of the book. It was interesting to have it from a demon's point of view. The author does a great job with sentence structure and usage of words to grip the reader in each chapter.
Spirtiual warfare is not to be taken lightly and this book managed to paint it in light that many readers can follow and understand. It is creative and enjoyable to read. I haven't fully processed what I have read and will go back to read it again, but I can say this book is one that leaves a reader with much to think about. I recommend this book.
**DISCLAIMER: I was provided an opportunity to read this book as an Advanced Reader Copy in return for a fair and honest review.
To celebrate her tour, Sunshine is giving away a grand prize of a "Last Night, When I Prayed" coffee mug, a bookmark, scripture, little bible pamphlets on the subjects matters such as integrity, finances and miracles, a CD sermon message entitled "God's Plan for your Life" by Dr. Creflo Dollar and a $10 Amazon gift card!!
Be sure to comment on the blog stops for nine extra entries into the giveaway!
Find out all the details and enter to WIN at After You Celebration Tour Giveaway.
Professional Reader Affiliates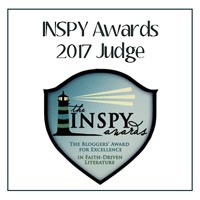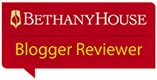 Affiliate Disclosure
I am grateful to be of service and bring you content free of charge. In order to do this, please note that when you click links and purchase items, in most (not all) cases I will receive a referral commission. Your support in purchasing through these links supplements the costs of keeping my website up and running, and is very much appreciated!