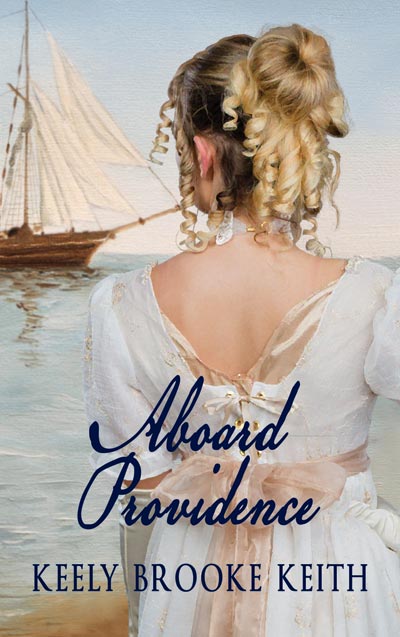 Author: Keeley Brooke Keith
Publisher: CrossRiver Media Group
Print Length: 219 pages
Release Date: October 18, 2016
I Rate it:    
Genre: Christian
Jonah Ashton is determined to finish medical school before rumors of Southern rebellion erupt into all-out war. Despite accusations of wrongdoing that threaten his career, when he learns his father plans to join a group of families who are sailing away from America to form a new settlement, he travels to Virginia to say goodbye. However, an accident forces Jonah to accompany them to serve as the ship's physician. He boards the Providence with the plan to escort his family to their new settlement in South America and then return to Pennsylvania to clear his name. What he doesn't count on is getting lost at sea… and Marian Foster. When Jonah makes a startling discovery it changes everything, but will it change his heart?

Guest Post from Keely Brooke Keith
The Uncharted series has a past…
The Uncharted storyline begins in the 21st Century in a hidden land that was settled in the 1860s by Americans. Throughout the Uncharted books, the characters refer to their founders' history. Soon after the release of The Land Uncharted, readers expressed their desire for more. Why did the founders leave America in 1860? How did they plan the group migration? Where did they believe they were going? How did they establish what is now a fascinating culture?
I too was drawn by the founders' story. When I set out to write it, I enjoyed fleshing out the mystery of how the founders arrived in the Land and what it was like for them, not only for the characters who wanted that adventure, but also those who didn't. I became swept away on a journey of faith, sacrifice, and God's unfailing provision.
The result is Aboard Providence (CrossRiver Media, 2016).
Join the founders as they embark on their voyage to an uncharted land.
Keely Brooke Keith is the author of The Land Uncharted (Edenbrooke Press) and Aboard Providence (CrossRiver Media). Her novels are known for blending genres in unconventional ways. When she isn't writing stories, Keely enjoys playing bass guitar, preparing homeschool lessons, and collecting antique textbooks.
Keely resides with her husband and their daughter on a hilltop south of Nashville where she dreams up stories, hoping to encourage, comfort, and inspire readers. She is a member of ACFW.
Book Review by Bree Herron
A sweeping tale, is created in Aboard Providence. Each new chapter was like a wave of characters, and settings hitting the mental ship of the mind. The struggles and faith led ideas were a perfect match for this reader.
Let me start by saying that Keeley is a new to me author, I was very excited to read this book. I loved that it was the background to the Uncharted series, and I felt that reading it first was giving me a leg up into the series. I wasn't disappointed. Each character ( Jonah is swoon worthy, ladies) made me feel as though I had just met a new friend. The families in the story were unique and so driven to have a religious freedom and new land to govern by their biblical terms, that I have been driven to curiosity for the rest of this series.
I love that the reason for the travel and new home was faith based. Keeley didn't soften their ideals, she gave us a clear picture. I felt like I was with the Pilgrims traveling to a new world. The recommendation for this book is high, you will love it. The book alone will lead you to the series, and if you have read the series and not this book. Consider this a huge push, you are missing out on the background story of what is sure an amazing series.
Do you enjoy background stories to a favorite series?
**DISCLAIMER: I was provided an opportunity to read this book as an Advanced Reader Copy in return for a fair and honest review.
<h2><span class="inner">Giveaway</span></h2>
Professional Reader Affiliates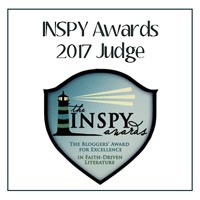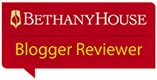 Affiliate Disclosure
I am grateful to be of service and bring you content free of charge. In order to do this, please note that when you click links and purchase items, in most (not all) cases I will receive a referral commission. Your support in purchasing through these links supplements the costs of keeping my website up and running, and is very much appreciated!