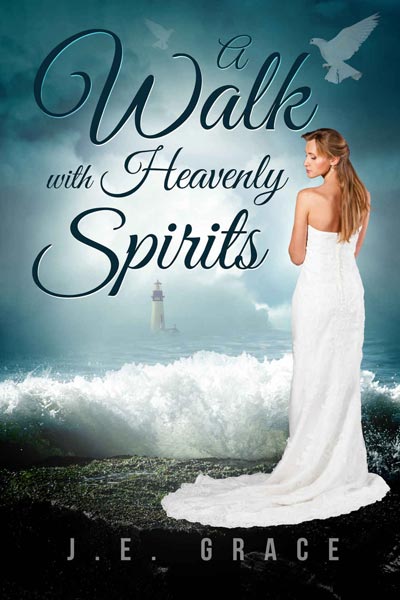 Author: J. E. Grace
Publisher: Winged Publications
Print Length: 263 pages
Release Date: March 27, 2018
I Rate it:
Genre: Christian
Allison Stevens became a Christian at a young age. Then she makes a wrong decision that takes her on a collision course of disappointment and heartache. God loves her and wants her back, but Satan wants to keep her in a life of despair and lies.
Heavenly Spirits are sent by God to instruct and remind Allison of God's promises. Can she walk the path God intended for her and find the joy she lost?
A family she didn't know she had, a man grieving his personal loss, and a felon who wants her dead makes her life more complicated than ever. Can she find happiness outside of the chaos?
On the road back to God, she discovers that it doesn't come without trouble. There are still struggles, but now she realizes she isn't alone. God is with her. Can she stay strong and ward off the lies of the devil?
Guest Post from J.E. Grace
My inspiration for writing A Walk with Heavenly Spirits:
I was thinking about a Christmas Carol and the ghosts of Christmas past, present, and future one day. I'm a Christian author, so I thought, why not use Heavenly Spirits to enlighten a person who has lost their way. It just evolved from there. I did a lot of praying for direction during my writing process and consulting God's word along the way.
I feel God was giving me the inspiration to write it. I found myself getting very emotional while writing certain parts of the book which is something I had never experienced before with any of my other novels. I was feeling the characters pain and /or joy at times.
My purpose for the story was to get the message across, that we are all broken, but God uses the broken for great things. Within the story, Allison's one decision to finally follow the path God intended for her, not only changes her life but the lives of the all the people who come to know her.
J.E. Grace was born and raised in Northern California. At a young age, she was an avid reader which led to her interest in fiction writing and poetry. She writes mainly in the Christian Fiction genre and continues to educate herself in the craft. All of her work has underlying Christian overtones which are a reflection of her faith in God.
In 2000 she moved to the Midwest with her husband and now calls it home. She loves the Missouri countryside and is amazed by the variety of subjects that serve as inspiration for her artwork. She is an oil/pastel painter and digital artist. Her work can be seen at Fine Art America, Society 6 and Zazzle.
She retired from a career in real estate in 2012, to finally concentrate on her writing. She published her first novel, a science fiction titled, "The Zarion-Saving Mankind in 2016 and her Pacific Cove Series of Short Reads: Haunted Visions & Testament of Faith. She is currently working on several new projects: Book 3 in her Pacific Cove Series and a mystery novel.
You can find J.E. on: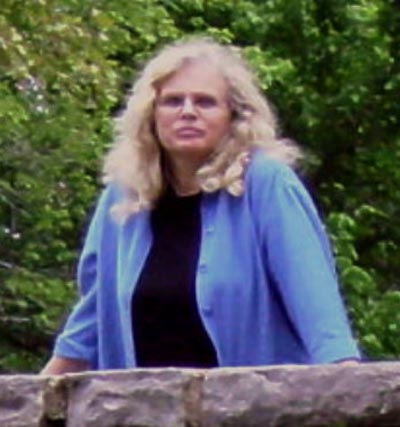 Book Review by Bree Herron
Sometimes a reader and book just don't match up. Sometimes a book has so much potential that as a reader who doesn't personally enjoy it, can still see that. In the case of this novel, I can see a future for it.
I did like the character, there were points in her journey that were relatable. Allison is like many struggling to find forgiveness and to truly live through God, we have all had moments that we felt lost and confused like her. I struggled with the way the spirits were presented but after reading the guest post above it made more sense. I guess personally I have never thought of them in this manner and it took it to a more fantasy aspect. I am not a fantasy fan, and struggle with enjoying any book beyond Harry Potter and Lord of the Rings in this genre. I also felt as though I jumped around through the entire book, not felt completed. We had a lot of chapters that could have been condensed but also made some sense in the style with some parts of the book. The suspense and mystery were lost on me through this book, but I think it could be clearer to others. I think that there are readers out there that will find solace in this story, and could enjoy it. I could see the author releasing this book again and having large success. I am praying that this story finds the readers it deserves. All books deserve a chance to be great even if it means getting a second chance at publishing or just put in front of the right readers.
**DISCLAIMER: I was provided an opportunity to read this book as an Advanced Reader Copy in return for a fair and honest review.
<h2><span class="inner">Giveaway</span></h2>
Professional Reader Affiliates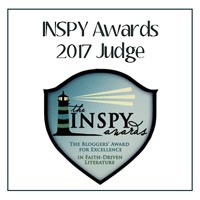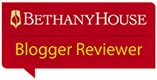 Affiliate Disclosure
I am grateful to be of service and bring you content free of charge. In order to do this, please note that when you click links and purchase items, in most (not all) cases I will receive a referral commission. Your support in purchasing through these links supplements the costs of keeping my website up and running, and is very much appreciated!