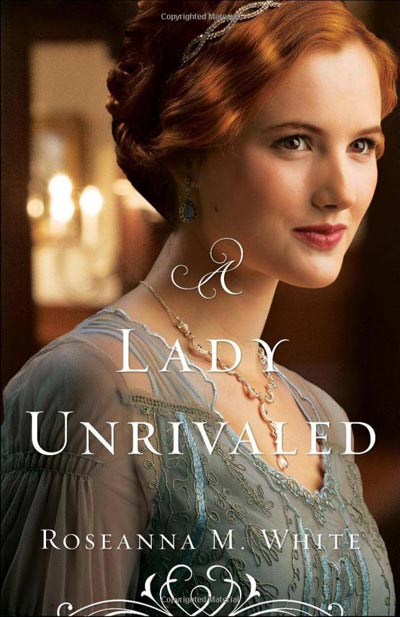 Author: Roseanna M. White
Publisher: Bethany House Publishers
Print Length: 416 pages
Release Date: September 13, 2016
I Rate it:    
Genre: Christian
Amid the Unforgettable Cotswolds, the Final Grasp for the Fire Eyes Diamonds Could Threaten Them All
Lady Ella Myerston can always find a reason to smile—even if it's just in hope that tomorrow will be better than today. All her life everyone has tried to protect her from the realities of the world, but Ella knows very well the danger that has haunted her brother and their friend, and she won't wait for it to strike again. She intends to take action . . . and if that happens to involve an adventurous trip to the Cotswolds, then so much the better.
Lord Cayton has already broken two hearts, including that of his first wife, who died before he could convince himself to love her. Now he's determined to live a better life. But that proves complicated when old friends arrive on the scene and try to threaten him into a life of crime. He does his best to remove the intriguing Lady Ella from danger, but the stubborn girl won't budge. How else can he redeem himself, though, but by saving her–and his daughter–from those dangerous people who seem ready to destroy them all?
Guest Post from Roseanna White
So Very Ella
Back in 2008, I went to my first writers conference, where I met my current best friend and critique partner. I'd been pitching the first book in a series I was rewriting from my childhood, so this was the first project of mine our newly formed critique group did together. Specifically, the third book in the series, which I was then calling Diamond Blaze.
It was about a girl very much like me. Optimistic in the extreme. Always looking for a reason to smile. Her name was Lady Ella Myerston, and though she was the heroine in the third novel in a series—friend to heroine from book 1 and sister of hero in book 2—Ella stood on her own. Or I hoped she did. You see, it's not very often I try to write a character so much like me, and I wasn't sure what my new critique partners would think.
I was delighted and relieved when my critters, as I call them, loved her—it felt a little like them lovingme.
With Stephanie, that BFF/critique partner, Ella became part of our language. "That's so Ella" meant "that's so hopefully and optimistic." It's a phrase we used for years, long after that series got shelved and we focused on other projects.
When I finally sold a rewrite of the first book to Bethany House and The Lost Heiress released last September, I was so excited to get to breathe new life into the other books in the series as well. I gave some new twists and turns to Brice's and Rowena's story in The Reluctant Duchess, took it to new depths, but it was still largely the story I'd first written seven years before.
Ella's story, though . . . we eventually settled on the title A Lady Unrivaled, but it was the hardest one in the series for us to name. And writing! Ella's story didn't work anymore as I'd had it. I had to toss out the entire thing and start fresh, with a new premise and new plot. But Ella—Ella had to remain Ella. I learned more about her as I rewrote the series, of course, and I added a few things not like me, naturally. But Ella still seeks a reason to smile, always. She still believes in hope, in every situation. And her knack for misplacing things—herself included—might be borrowed (and exaggerated) from my remarkable ability to lose things that I sat down right there two minutes ago.
Ella got new adventures, new goals, new excitement in her life—but she's still the Ella I got to know all those years ago. And her hero, Cayton, is still the sometimes surly, too-realistic, very different-from-Ella man he has to be to counteract her.
My editor, in her notes to me, said, "Cayton and Ella are so very different. In a way, you wonder how they'll make it work. And yet you can't help think they will, and want them to."
The love story in this book is partly mine, too. Because though on the surface my husband isn't much like Cayton, in the ways that matters, he is. He's my opposite, but my perfect complement. He doesn't always see the bright side I cling to, but he'd never ask me not to cling on anyway. We view the world very differently—and can face it because we're together.
I love all my books, all my characters. But A Lady Unrivaled . . . well, it's just so very Ella. I hope you love it just a fraction as much as I do!
Roseanna M. White grew up in the mountains of West Virginia, the beauty of which inspired her to begin writing as soon as she learned to pair subjects with verbs. She spent her middle and high school days penning novels in class, and her love of books took her to a school renowned for them.
After graduating from St. John's College in Annapolis, Maryland, she and her husband moved back to the same mountains they equate with home.
Roseanna is the author of two biblical novels, A Stray Drop of Blood and Jewel of Persia, the historical romance, Love Finds You in Annapolis, Maryland, and the historical, romantic suspense Culper Ring Series (Ring of Secrets, Whispers from the Shadows, and Circle of Spies). She is also the senior reviewer at the Christian Review of Books, which she and her husband founded, the senior editor at WhiteFire Publishing, and a member of ACFW, HisWriters, and Colonial Christian Fiction Writers.
Roseanna M. White pens her novels beneath her Betsy Ross flag, with her Jane Austen action figure watching over her. When not writing fiction, she's homeschooling her two children, editing and designing, and pretending her house will clean itself. Roseanna has a slew of historical novels available, ranging from biblical fiction to American-set romances to her new British series. She lives with her family in West Virginia. Learn more at RoseannaMWhite.com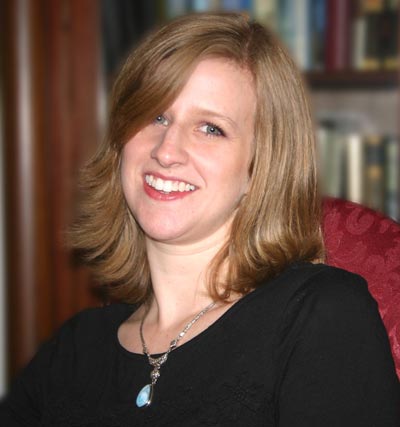 Book Review by Bree Herron
Lady Ella is a feisty, yet sweet star of the final book in the Ladies of the Manor series. Lord Cayton is dark and mysterious but a man in desperate need of love and faith. Add in a Russian ballerina turned mistress turned undercover maid, a man that will stop at nothing for the Red Diamonds and you have yourself a suspenseful Edwardian Romance. Not only would a Downton Abbey fan swoon at reading this book but I dare to say even some mystery fans would enjoy it.
Roseanna White gives life to her characters. I was waiting for the moment that they would pop up out of the book. The charm and wit carry on through out the book. I throughly enjoyed the banter between Ella and Cayton, and reading to see where their relationship would go.
One aspect that touched my heart and stuck with me was the meeting between Ella and Addie. Addie is Cayton's daughter from his deceased wife. She is the child that made me think of my own daughter—so sure of herself and curious, with love to share. Ella and her meet in the gardens and it was love at first read for this reader. The connection was so beautiful and moving, that it felt like real life.
The level of style and penmanship brought to this book is unparalleled. Roseanna White brings a high level of the craft to her writing that many will appreciate.
As a Downtown Abbey fan this series filled my addiction for the Edwardian era. Do you enjoy Edwardian period books? Share your favorite Edwardian era book in the comments below.
**DISCLAIMER: I was provided an opportunity to read this book as an Advanced Reader Copy in return for a fair and honest review.
<h2><span class="inner">Giveaway</span></h2>
To celebrate her tour, Roseanna is giving away a complete set of the Ladies of the Manor Series PLUS a special surprise straight from England! (US addresses only for paperbacks; an international winner is eligible for digital gifts, though!). Enter for your chance to win!
Professional Reader Affiliates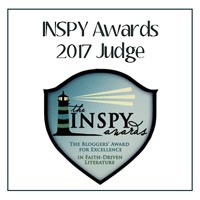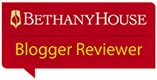 Affiliate Disclosure
I am grateful to be of service and bring you content free of charge. In order to do this, please note that when you click links and purchase items, in most (not all) cases I will receive a referral commission. Your support in purchasing through these links supplements the costs of keeping my website up and running, and is very much appreciated!