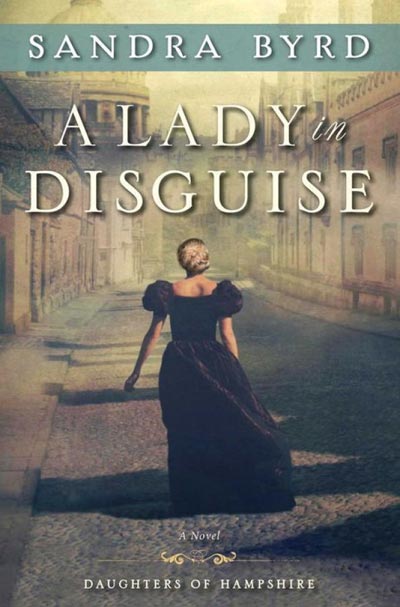 Author: Sandra Byrd
Publisher: Howard Books
Series:

The Daughters of Hampshire

Print Length: 384 pages
Release Date: March 21, 2017
I Rate it:    
Genre: Christian
In this intriguing novel of romance, mystery, and clever disguise set in Victorian England, a young woman investigates the murder of her own father.
After the mysterious death of her father, Miss Gillian Young takes a new job as the principal costume designer at the renowned Theatre Royal, Drury Lane. But while she remembers her father as a kind, well-respected man of the Police Force, clues she uncovers indicate he'd been living a double life: a haunting photograph of a young woman; train stubs for secret trips just before his death; and a receipt for a large sum of money. Are these items evidence of her father's guilty secrets? His longtime police partner thinks so.
Then Gillian meets the dashing Viscount Thomas Lockwood. Their attraction is instant and inescapable. As their romantic involvement grows, Gillian begins to suspect even Lockwood's motives. Does Lord Lockwood truly love her? Or is his interest a front for the desire to own her newly inherited property? And what should she make of her friend's suggestion that Lockwood or men like him were involved in the murder of her father?
Soon Gillian is convinced that her father has left evidence somewhere that can prove his innocence and reveal the guilty party. But someone wants to stop her from discovering it. The closer she comes to uncovering it, the more menacing her opposition grows. With her life on the line, Gillian takes on an ingenious disguise and takes on the role of a lifetime to reveal the true killer—before it's too late both for her and for those that she loves.
After earning her first rejection at the age of thirteen, bestselling author Sandra Byrd has now published fifty books.
Sandra's new series, Daughters of Hampshire, historically sound Gothic romances, launched with best-selling Book One: Mist of Midnight. That book earned a coveted Editor's Choice from the Historical Novel Society. The second book, Bride of a Distant Isle, has been selected by Romantic Times as a Top Pick. The third in the series, A Lady in Disguise, will publish in March 2017. Sandra's latest nonfiction title is The One Year Home and Garden Devotions.
Check out her contemporary adult fiction debut, Let Them Eat Cake, which was a Christy Award finalist, as was her first historical novel, To Die For: A Novel of Anne Boleyn. To Die For was also named by Library Journal as a Best Books Pick for 2011 and The Secret Keeper: A Novel of Kateryn Parr, was named a Library Journal Best Books Pick for 2012.
Sandra has published dozens of books for kids, tweens and teens, including the best-selling, The One Year Be-Tween You and God, Devotions For Girls, and two read aloud picture books.
She is passionate about helping new writers develop their talent and their work toward traditional or self-publication. As such, she has mentored and coached hundreds of new writers and continues to coach dozens to success each year via novelcoaching.com
Please visit SandraByrd.com to learn more or to invite Sandra to your book club via Skype.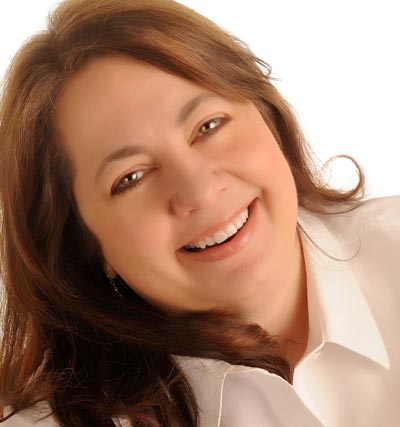 Book Review by Bree Herron
Come travel with me to a time in the prettiest era, Victorian England. Where our characters are the actors of their play, creating their own lines instantly and drawing their audience in with each act.
Sandra Byrd not only sweeps you back in time but she gives you the ultimate happily ever after, while doing so. Gillian Young is a character of brilliance. Sandra gave her a mind and perspective that makes her seem more life like than fictional character. I loved the first line of being with Gillian at her father's funeral, a dreary day for all. Gillian is soon swept into a suspense filled tale of right and wrong, trust and love, futures and pasts.
Sandra Byrd is an artist of words with her latest release!
Click To Tweet
Two points I adored were focused on Gillian's heart. She was a daddy's girl, like many are. I felt such a bond though with her seeing her father as a good man, no matter the accusations or calls. She recalled charming memories of the man, she let the negativity roll away, she hunted for the truth. Gillian was so kind hearted to her employees/friends. I felt like she allowed them into her story and gave them the opportunity to grow, she saw talent where others saw waste. Gillian though fictional brought this book to life for me.
I felt like Sandra Byrd painted this book, she was an artist with words. A seamstress of lines, giving the most attention to details. I created perfect paintings in my mind, a gallery to look through while reading this book. And as I dove into this review they all came rushing back.
The romance in this book will make your heart sing! It will sing like a Disney princess. Seriously, I shed a tear at the beauty of Lord Lockwood's love for Gillian. I think you will too.
Please join the conversation and comment below. Have you read… If so what did you think/like?
**DISCLAIMER: I was provided an opportunity to read this book as an Advanced Reader Copy in return for a fair and honest review.
Professional Reader Affiliates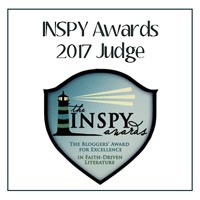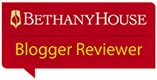 Affiliate Disclosure
I am grateful to be of service and bring you content free of charge. In order to do this, please note that when you click links and purchase items, in most (not all) cases I will receive a referral commission. Your support in purchasing through these links supplements the costs of keeping my website up and running, and is very much appreciated!