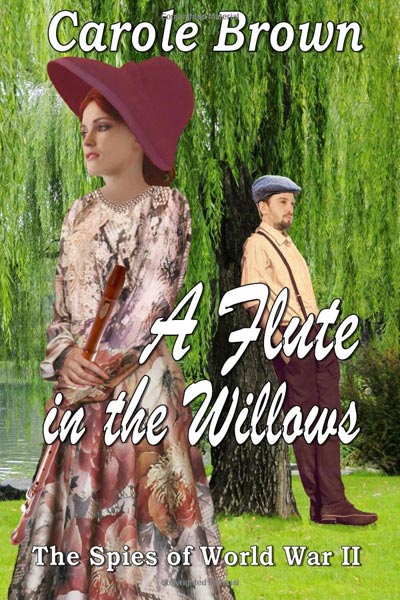 Author: Carole Brown
Publisher: Story and Logic Media Group
Print Length: 284 pages
Release Date: December 10, 2017
I Rate it:    
Genre: Christian
Both rebels in their own way, Josie and Jerry Patterson must figure out how to keep the other's love…and keep the German enemy at bay. She has two loves—her skating and Jerry, her husband. But when he returns home looking like a skeleton trying to return to life, she's scared. What happened in Germany to change a man so much? Has another woman captured his heart? Jerry has vowed to let Josie live her own glamorous life…especially after what happened in Germany. But when his wife's life is threatened, Jerry realizes he can't stand by and do nothing. Jerry has to risk all for the very soul and life of himself—Josie. These two damaged, rebellious people learn the hard way that leaning on God instead of their own selves and abilities is the only true way to love and happiness.
Guest Post from Carole Brown
How Great is Our God! By Carole Brown
And the peace of God which passes all understanding, shall keep your hearts and minds through Christ Jesus. Philippians 4:7
It seems everywhere you turn today, the world is a mess. I try to keep up with current events, but sometimes I find myself pulling back away from it all. The enemy of us all would drown us in disbelief, doubt and worry if we would allow it. I find my spirit beginning to flounder in that sea of distress and must need revive it with the good things of God.
In my newest WWII Spies series, in book two, soon to be released, both Jerry and Josie Patterson are rebellious, self-centered people. Neither have given much thought to God, and both have gone gung-ho after their own pleasures and desires.
Jerry not only suffers a serious physical injury, but his spirit is troubled over actions taken as a spy in Germany. Guilt over the death of a sweet woman, guilt over all the deceit he needed to use, guilt over the temptations that knocked, and though he didn't give in to them, nevertheless, troubles his mind and soul. Who do you turn to when you have no God in your life?
Josie, filled with elaborate plans on becoming an Olympic participant once the horror of war is over, ignores all the people in her life—except when it's convenient for her to use them. All that matters is attaining her goal and Jerry. Running roughshod over all others, forgiving and forbearing as they are, is her usual ploy in getting what she wants. So who do you turn to when all your dreams turn to ashes?
It's only after each one of them receive a severe injury that prevent them from doing what they want, only when they think they've lost the other, that they begin to listen to what God is teaching them.
Isn't that so in our own lives? Many times we go headstrong toward our goals, without prayer or definite assurance from God that it's what he wants for us. It seems a good thing, beneficial, and desirable so it must be good for us, right?
God is so great, so faithful, so loving in pulling us back, in teaching us that He is our all in all. Our strength in times of deep distress and trial, our anchor when the storms of life are blowing us off course, our shield when others would hurt or wound our spirits…our peace through it all.
May we, like Josie and Jerry, learn that our God IS a great God. We need have no fear; he does not fail.
Besides being a member and active participant of many writing groups, Carole Brown enjoys mentoring beginning writers. An author of ten books, she loves to weave suspense and tough topics into her books, along with a touch of romance and whimsy, and is always on the lookout for outstanding titles and catchy ideas. She and her husband reside in SE Ohio but have ministered and counseled nationally and internationally. Together, they enjoy their grandsons, traveling, gardening, good food, the simple life, and did she mention their grandsons?
Book Review by Bree Herron
I found that this tale held love, and suspense through a time when the world was at odds. It was interesting to see the lingo the author chose to use, in many moments it gave an authentic feeling to the story. It is one of the first WWII fiction novels I have read that showed the PTSD of undercover agents, even though it wasn't known then it was very apparent to the reader.
So I truly thought that one of the characters would be musically inclined. However, Josie is an ice skater and married to Jerry the spy. Now Jerry had some intense issues coming back from his assignment and he brought not only that but some trouble to the states. Not that he could help either, I really appreciated the authentic emotions and feelings the author worked to give Jerry in this book. Josie was an interesting character that I couldn't decide if I liked her or not, sometimes I did but she and I just didn't always jive. I thought it was also interesting that she had such a passionate hobby outside of the home, she was a very able skater and I enjoyed her moments of this.
Watching Jerry and Josie interact in my mind was fun. Their struggles within themselves and the faith battles were well done and caught my attention. I found myself enjoying the story through the suspense that was created with Jerry's former and present assignments. It was thrilling to have the spy aspect.
It was refreshing to have the novel set in America for the majority of the book. I thought it was neat to have a unique perspective of events during this time from the home front. The author strived and succeed in creating a realistic time warp for readers to feel as though they had traveled back in time to the setting.
Overall, it was a good story and well thought out. As I said I was conflicted on Josie but that was me personally, it seems that she jives well with other readers. I wonder if she and I are more alike than I realize and that's why I am still questioning where she stands? I love the faith in this book it was thoughtful and not over done. I could easily recommend this book to a variety of readers.
**DISCLAIMER: I was provided an opportunity to read this book as an Advanced Reader Copy in return for a fair and honest review.
<h2><span class="inner">Giveaway</span></h2>
To celebrate her tour, Carole is giving away a grand prize of a canvas flowered/musical tote, a pink "All Things are Possible journal, and a copy of A Flute in the Willows (winners choice of print or ebook)!!!  Don't forget to comment here for 9 extra entries!! Find out all the details and enter to WIN at A Flute in the Willows Celebration Tour Giveaway.
Professional Reader Affiliates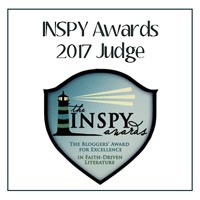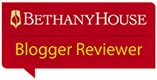 Affiliate Disclosure
I am grateful to be of service and bring you content free of charge. In order to do this, please note that when you click links and purchase items, in most (not all) cases I will receive a referral commission. Your support in purchasing through these links supplements the costs of keeping my website up and running, and is very much appreciated!