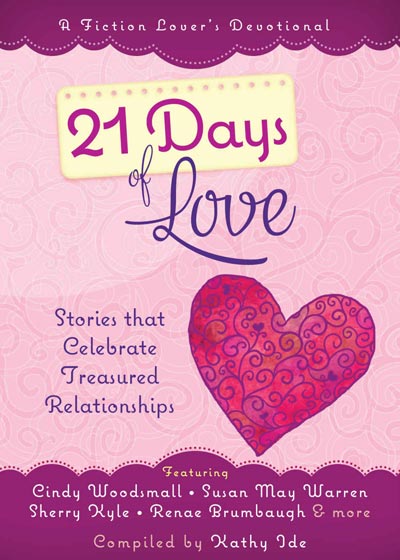 Compiler and editor: Kathy Ide
Publisher: BroadStreet Publishing Group LLC
Print Length: 176 pages
Release Date: January 1, 2016
I Rate it:    
Genre: Christian
Obedience is better than sacrifice…and trumps romance, no matter how sweet.
Profound loneliness propels a childless widow west with the idea of choosing an orphan to share her life. On the way, a fellow traveler takes her by surprise. She never dreams, is unprepared, doesn't need another man, but can't get him out of her head…or heart. He's so perfect—every bit the one she'd searched for as a young woman—except his mistrust of God has erected a wall she cannot breach.
Marcus Ford blames God and struggles for peace after losing his wife and baby. Not once has he considered another woman could be the answer, but the widow is like none other he's ever met. He falls hard, but plans are taking him east. Hope dashed sends two hearts into the pit. If only Ford could forgive God or the widow ease up on her adamant resolve.
Will God's mercy shine a beacon in the fog of despair and prove sufficient to heal their souls?
Guest Post from Kathy Ide
Kick off the new year with love!
21 Days of Love: Stories that Celebrate Treasured Relationships, book 3 in the Fiction Lover's Devotional series, contains short fiction stories about all kinds of love. Boyfriend-girlfriend. Husband-wife. Parent-child. Teacher-student. Even love for pets and showing love to strangers. Since the greatest love ever known is God's abundant love for us, His children, the sustaining hand of our loving heavenly Father is woven throughout. Each story is written by a different author and is followed by a brief Life Application in which the author shares how the fictional story relates to our day-to-day lives.
21 Days of Love has chapters written by well-known, best-selling novelists, including Susan May Warren, Sherry Kyle, Renae Brumbaugh, and New York Times best-selling author Cindy Woodsmall. There are also stories by writers you may not have heard of. At the end of each chapter is an author bio that gives some background information about the author. So if you really like a story you read, you can find out what else that author has written. You may just find some new names to add to your favorites list.
And if you haven't read much Christian fiction, this devotional will give you a small taste of several different authors and genres, without having to commit to reading an entire novel. You might just discover that you actually love Christian fiction!
21 Days of Love, a finalist in the 2017 Selah awards, makes a perfect Valentine's Day gift for friends and loved ones.
Compiler and editor Kathy Ide has been a published author since 1989. She has written fiction and nonfiction books and is the author of Proofreading Secrets of Best-Selling Authors. She has ghostwritten ten nonfiction books and a series of five novels. She also writes columns of writing and editing tips for blogs and newsletters. Kathy makes her home in Orange County, California.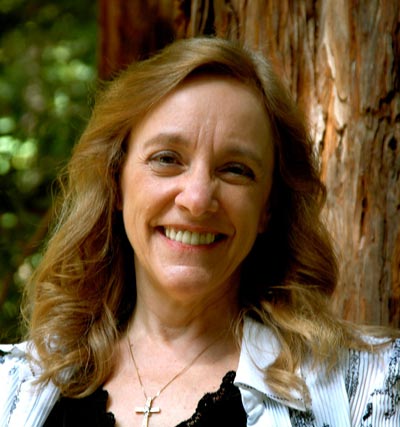 Book Review by Bree Herron
I really enjoyed the stories that were in this collection. They were short and to the point of God.  Having 21 days of love meant that we as readers are able to enjoy sweet simple life applications from wonderful short stories. One that really stood out to me was Rose in Bloom, by Jennifer Sienes. Like many other stories it was a nice reminder that we need to embrace and look for the positive that we need to be calm and not rush to the negative.
Here are my 10 reasons for loving this collection:
I found that all these stories made me smile, and some made me laugh.
Faith is a focus with all the stories.
Could be made into full length stories. They were so delightful that a few had me begging for more!
Realistic, these were simple stories that made sense for the year 2018.
Amish fiction fans rejoice! There are stories in here for you!
Historical fiction fans have no fear there are stories for you!
God is good, and a present reminder in this book
All the stories were written so well, that it was amazing they were short.
I might have faith again in finding love after this book.
My heart felt really good after reading this book.
I encourage readers to pick this book up anytime of the year to be reminded of what love can and should be. It is my thought that readers will come away from reading this book feeling ready to open their hearts more.
Please join the conversation and comment below. Have you read… If so what did you think/like?
**DISCLAIMER: I was provided an opportunity to read this book as an Advanced Reader Copy in return for a fair and honest review.
Blog Stops
Bibliophile Reviews

, February 10

Debbie's Dusty Deliberations

, February 11

Jeanette's Thoughts

, February 12
A Greater Yes, February 12

Captive Dreams Window

, February 13
Mary Hake, February 14

Blossoms and Blessings

, February 14
Bigreadersite, February 15

margaret kazmierczak

, February 15 (Interview)
Janices book reviews, February 16

Christian Bookaholic

, February 17

Reading is my Super Power

, February 17 (Interview)

Texas Book-aholic

, February 18

Carpe Diem

, February 19

A Baker's Perspective

, February 20

Simple Harvest Reads

, February 21 (Guest post from Mindy)
Pursuing Stacie, February 22

proud to be an autism mom

, February 23
<h2><span class="inner">Giveaway</span></h2>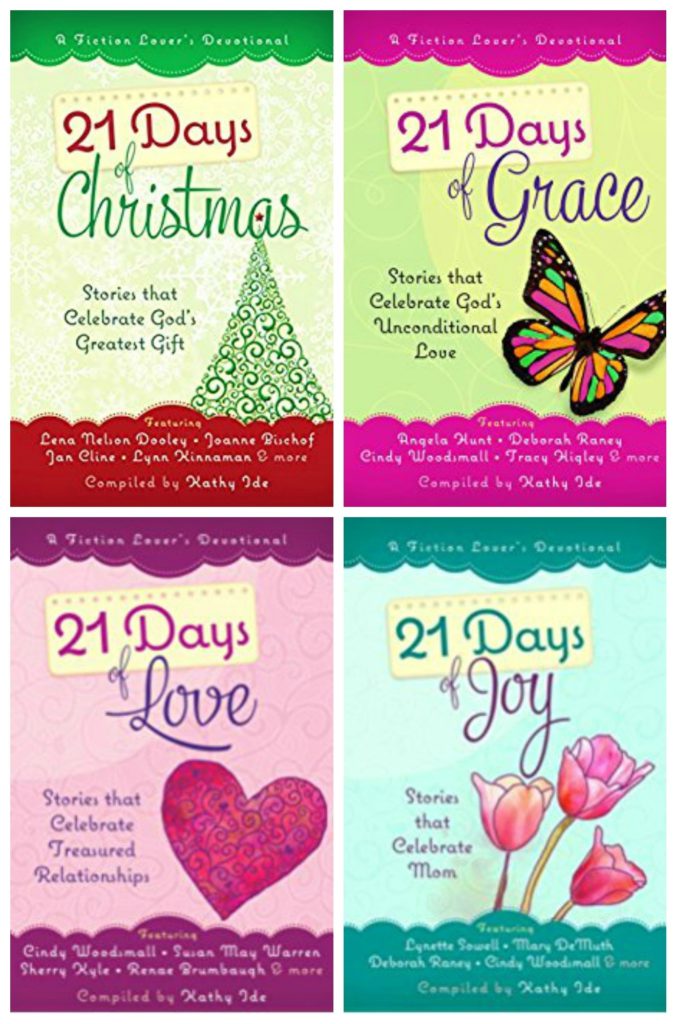 To celebrate her tour, Kathy is giving away a
2 Grand Prizes of a full set of the 21 Days Hardback books
3 first place prizes of a hardback copy of 21 Days of Love
4 second place prizes of an eBook copy of 21 Days of Love!!
Find out all the details and enter to WIN at 21 Days of Love Celebration Tour Giveaway.
Professional Reader Affiliates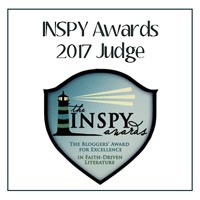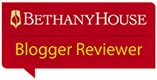 Affiliate Disclosure
I am grateful to be of service and bring you content free of charge. In order to do this, please note that when you click links and purchase items, in most (not all) cases I will receive a referral commission. Your support in purchasing through these links supplements the costs of keeping my website up and running, and is very much appreciated!