Author: Michelle Griep
Publisher: Shiloh Run Press
Print Length: 292 pages
Release Date: September 1, 2017
I Rate it:    
Genre: Christian
A mysterious invitation to spend Christmas at an English manor home may bring danger…and love?
England, 1851: When Clara Chapman receives an intriguing invitation to spend Christmas at an English manor home, she is hesitant yet feels compelled to attend—for if she remains the duration of the twelve-day celebration, she is promised a sum of five hundred pounds.
But is she walking into danger? It appears so, especially when she comes face to face with one of the other guests—her former fiancé, Benjamin Lane.
Imprisoned unjustly, Ben wants revenge on whoever stole his honor. When he's given the chance to gain his freedom, he jumps at it—and is faced with the anger of the woman he stood up at the altar. Brought together under mysterious circumstances, Clara and Ben discover that what they've been striving for isn't what ultimately matters.
What matters most is what Christmas is all about . . . love.
Pour a cup of tea and settle in for Book 1 of the Once Upon a Dickens Christmas series–a page-turning Victorian-era holiday tale–by Michelle Griep, a reader and critic favorite.

Go Green With Victorian Christmas Décor
Guest post by Michelle Griep
Walk in any store and you'll be bombarded with displays of Christmas lights, gaudy ornaments, and inflatable life-size lawn characters. Commercialization at its worst. 150 years ago, that wasn't the case. Yearning to decorate in a simpler fashion this year? Here are some ways you can bring a bit of the nineteenth century to your home this Christmas…
TREE DECORATIONS
Queen Elizabeth's husband, the German Prince Albert, introduced the concept of a Christmas tree to Windsor castle. And you know, if it's good enough for royalty its good enough for the common folk, right? So, the tradition spread. Generally trees were brought inside on Christmas Eve and taken down on January 6th. Trees were decorated with homemade ornaments from paper or fruits and nuts, strings of popcorn or cranberries, or hanging cookies such as gingerbread men from the branches. And remember, an authentic Victorian Christmas tree would've been small, like small enough to stand on a table.
GREENERY
Holly. Evergreens. Mistletoe. Most Victorians couldn't afford store-bought decorations even were there a commercialized industry at the time (which there wasn't). So the next best thing was to bring in some free/natural ornamentations. Greenery would've been perked up with berries, ribbons, dough ornaments or flowers. Pinecones were also scattered throughout the house.
WREATHS
"Writhen" is the root word where we get the word wreath from. It's an old English word meaning "to writhe" or "to twist." While the art of hanging wreaths goes back to Roman times, Victorians continued the tradition.
CANDLES
Candles were primarily placed in one of two spots during a Victorian Christmas. A single candle in a window was lit to show that the house was willing to provide food and shelter to travelers. Candles were also used on each and every branch of a Christmas tree, which meant a huge danger of fire. Usually a servant would stand nearby with a bucket of water just in case the thing started to burn.
DRESDENS
Dresdens are ornaments hung from the tree, from a window, or really hanging pretty much anywhere. These were handmade by cutting out shapes (usually animals or trains) and painted with metallic paint so that they looked like metal.
And that's about it. No obnoxious Santas or reindeer inflated on the front lawn. No psycho Christmas lights strobing enough to give every passerby a seizure. Just plain and simple decor that made the home feel cozy.
And speaking of cozy, how about grabbing a blanket and a cup of hot tea and settling in for a holiday read that's sure to put you in the Christmas spirit? My latest release is 12 Days at Bleakly Manor, a Victorian blend of Dickens and Agatha Christie.
Michelle Griep's been writing since she first discovered blank wall space and Crayolas. She is the author of both Regency and Colonial historical romances but also leaped the writerly fence into the realm of contemporary with the zany romantic mystery Out of the Frying Pan.
You can find Michelle on: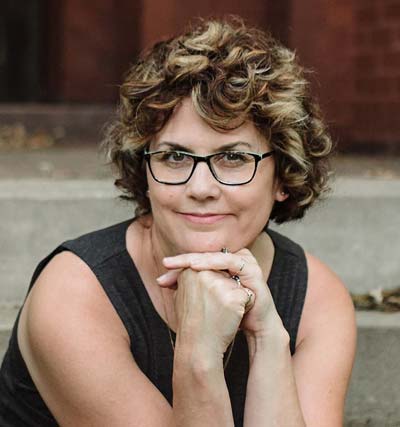 Book Review by Bree Herron
Christmas, is a joyous time of year, and to be swept up in mystery and love during this time of the year is a perfect way to stay cozy. I was thrilled the moment I started this book, that gave me hints of Christie, Dickens and reminded me of Clue in moments too!
The overall cast of characters in this book are  a hoot. In the beginning with meeting them at the manor, I truly got the game board Clue vibe. It was like wondering who would do what and where. There were the odd ducks in the group, the mysterious and eccentric, plus our lovely ex-love birds. The author designed characters that intruged and made a reader interested.
Cover love time, I would have wanted this book as  a stocking stuffer, if I wasn't already lucky enough to review it. There was a beauty and grace about the design and I loved the pages that frayed and looked journal like.
I think I loved the mystery that surrounded each guest. They came to the manor under a want or need. Each wanted to win but in the end, those with an open heart and mind were able to with stand. It was beautiful. The competition was neat, I loved the way it brought out the true personalities of the characters.
Overall, this was book that will be a great addition to any bookshelf.
Bleakly Manor, where mystery is going to happen. "There was nothing accidental about anything related to Bleakly Manor." (127)
That my readers was the perfect description of the setting, nothing happened that wasn't suppose to happen at the Manor. It was a 12 days of Christmas that I won't forget.
Would you have stayed at the Manor?
**DISCLAIMER: I was provided an opportunity to read this book as an Advanced Reader Copy in return for a fair and honest review.
<h2><span class="inner">Giveaway</span></h2>
Professional Reader Affiliates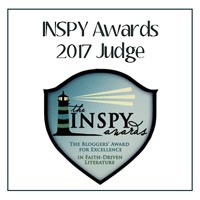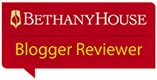 Affiliate Disclosure
I am grateful to be of service and bring you content free of charge. In order to do this, please note that when you click links and purchase items, in most (not all) cases I will receive a referral commission. Your support in purchasing through these links supplements the costs of keeping my website up and running, and is very much appreciated!