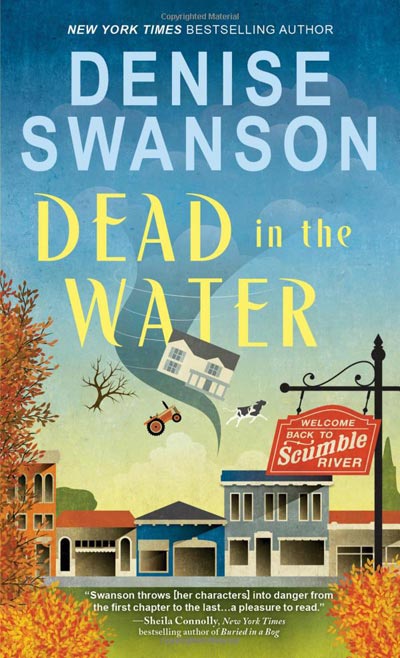 Author: Denise Swanson
Publisher: Sourcebooks Landmark
Print Length: 353 pages
Release Date: September 5, 2017
I Rate it:    
Genre: Cozy
The first book in the brand-new Welcome Back to Scumble River series featuring New York Times bestselling author Denise Swanson's beloved setting and characters, Dead in the Water, is a gripping mystery that won't let you go until you've turned the last page.
School psychologist Skye Denison-Boyd wishes she could click her ruby-red high-tops, chant "There's no place like home," and go back to life pre-tornado. With her house destroyed and a baby on the way, the last thing she needs is a dead body among the rubble.
But that's exactly what she finds.
Zeke Lyon, the town's mild-mannered bookkeeper, appears to have been a victim of the tornado—but some of the details don't quite add up. When Skye starts to dig into Zeke's mysterious death, her police chief husband, Wally, goes missing and she's sure he's been kidnapped.
Will she be able to solve the case and find her husband before it's too late?

Denise Swanson is the New York Times bestselling author of the Scumble River Mystery and Deveraux's Dime Store Mystery series. She has been nominated for RT Book Review's Career Achievement Award, the Agatha Award, and the Mary Higgins Clark Award.
You can find Denise on: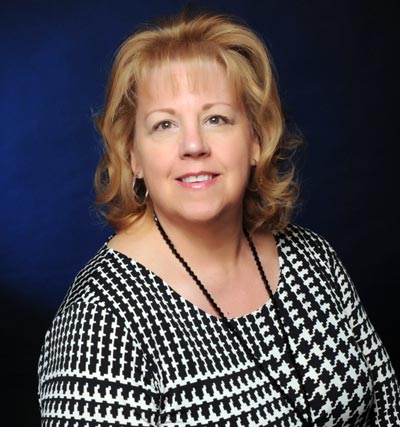 Book Review by Bree Herron
Come on back to Scumble River, where the characters feel like old friends and the mysteries will keep you guessing till the last page. I am thrilled to see this series that I hold dear to my heart being continued in a manner that will keep faithful readers happy and bring new readers to the series.
Skye Denison is back and expecting a baby! Yes, a bundle of joy is suppose to appear and possibly on the tail end of this wild tornado. Skye has always been a favorite character in the cozy world for me, I think alot of it has to do with her profession in the pyschology and education world. But this time she is all sleuth, and I really loved visitng with her again. She is still the smart and stubborn gal, that I have loved as a character.
Wally is such a husband (seriously, wonder if there is a Wally for me?) he is tracking a murder and the mystery, but ends up needing some extra help of his own. He gives perspective of a soon to be father to the story and it was nice to see his personality again.
The town is never lacking for colorful characters and this book won't disappoint in the suspects.
Having Midwest ties, the scene on this cover is perfect! I certainly got the Wizard of Oz feelings from it. Yes, it is different from all the others in the past but I think the new look is going to be well received and it certainly will draw new readers to the cozy world. It is by defintion cozy to look at! Soft in colors, and crafty, a very talented artist did this.
It could be really corny of me to say that the entire book was an enjoyable moment, but it really was. I was thrilled to be back in this charming town and story-line. Two moments that had me smiling and maybe laughing were a certain doctor's appointment for Skye and when Wally found himself in tape of trouble. Let's just say envisioning both of these moments had me cracking up with laughter. I am always pleased when justice is served and this ending was wonderful, nice twists and turns to keep you wanting to come back for more.
Scumble River feels like a second home in my book world, it is one of those I envision with a bit of Stars Hollow and Middleton mixed together. It is charming, inviting and certainly needs to be real. One new point to the series is the time frame we are in present 2017, cool to me but could throw a few diehard fans, trust this reader however, it was so well done that you really didn't feel or sense a shift. Adding the tornado to the story made it have a more realistic feeling, it serves as a nice moment of action.
Overall, it felt like we never left the beauty of this series. Yes, mysteries can hold beauty. The author did a superb job of bringing her readers back to the series, shedding the light on our beloved town and characters. Welcome back is right, and this reader is ready to stay for more!
Fans of charming towns, characters and mysteries will be eager to get their hands on this book! It's like going home, feeling like you never left.
Have you been a fan of this series or are you looking to start into it?
**DISCLAIMER: I was provided an opportunity to read this book as an Advanced Reader Copy in return for a fair and honest review.
<h2><span class="inner">Giveaway</span></h2>
To celebrate the release come on by the giveaway here to win your own "There's No Place Like Scumble River Emergency Survival Kit"
Professional Reader Affiliates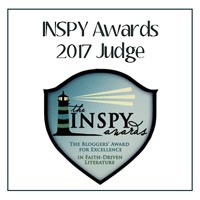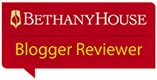 Affiliate Disclosure
I am grateful to be of service and bring you content free of charge. In order to do this, please note that when you click links and purchase items, in most (not all) cases I will receive a referral commission. Your support in purchasing through these links supplements the costs of keeping my website up and running, and is very much appreciated!