A Name Unknown-Author Interview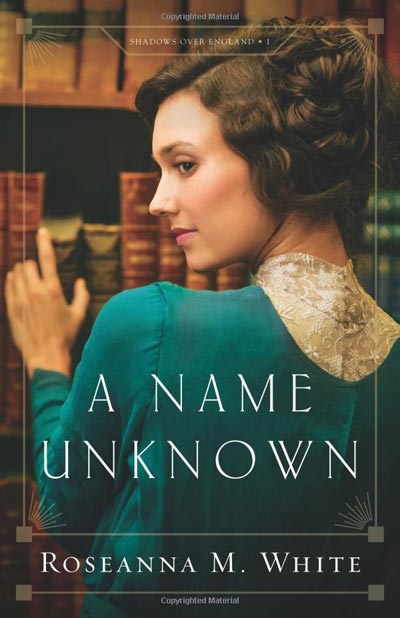 Author: Roseanna M. White
Publisher: Bethany House Publishers
Print Length: 434 pages
Release Date: July 4, 2017
Genre: Christian
She's Out to Steal His Name.
Will He Steal Her Heart Instead?
Rosemary Gresham has no family beyond the band of former urchins that helped her survive as a girl in the mean streets of London. Grown now, they are no longer pickpockets—now they focus on high value items and have learned how to blend into upper-class society. Rosemary's challenge of a lifetime comes when she's assigned to determine whether a certain wealthy gentleman is loyal to Britain or to Germany. How does one steal a family's history, their very name?
As Europe moved closer to World War I, rumors swirl around Peter Holstein. Awkward and solitary, but with access to the king, many fear his influence. But Peter can't help his German last name and wants to prove his loyalty to the Crown—so he can go back to anonymously writing a series of popular adventure novels. When Rosemary arrives on his doorstop pretending to be a well- credentialed historian, Peter believes she's the right person to help him dig through his family's past.
When danger and suspicion continue to mount, though, and both realize they're in a race against time to discover the truth—about Peter's past and about the undeniable attraction kindling between them.

Guest Post from Roseanna White
It's always a challenge to make a historical setting authentic—especially when it's set in a region you've only ever read about. As I was writing A Name Unknown, I learned so much about Cornwall—all the more when I had the opportunity to visit the gorgeous Penzance region while the book was still in edits! I quickly learned that I had far too many trees in my story, and hadn't quite captured the uniqueness of the coastal setting. I dove into rewrites with excitement and gusto, ready to make my fictional Cornwall more like the real one.
I studied the Cornish accent, Cornish foods, typical Cornish coloring in hair and eyes. I've now gotten rather proficient at making pasties (beef hand pies) from scratch, I've special-ordered ingredients to make Cornish ginger cookies called fairings, and I've spent quite a lot of time listening to videos of people speaking in a Cornish accent.
Delving into this rich region and its history was a blast! And I'm so excited to get to share the culture of Cornwall—and a taste of their unique flavors—with you. In a special Celebrate Lit giveaway, I'll be offering not only a signed copy of my book, but also some homemade ginger fairings! Here's the recipe I used . . . after special ordering the Mixed Spice (reminiscent of pumpkin pie spice) and Golden Syrup (a thick syrup with a bit of a toffee flavor) from Amazon. ???? (I have a gram scale so did use the weight measurements rather than volume—also, English teaspoons and tablespoons are a bit bigger than American, so I heaped them, and I turned out deliciously.)
GINGER FAIRINGS RECIPE
100 grams butter, cold and diced
225 grams all-purpose flour
¼ heaping teaspoon salt
2 heaping teaspoons baking powder
2 heaping teaspoons baking soda
1 heaping teaspoon ginger
2 heaping teaspoons mixed spice
100 grams superfine (caster) sugar
4 heaping tablespoons golden syrup
Preheat oven to 375 F. Grease baking sheets or line with parchment paper.
Combine flour, salt, baking powder, baking soda, and spices in a stand mixer. Add the butter and beat until mixture forms coarse crumbs. Stir in sugar.
In a small saucepan, warm the golden syrup until it's clarified a bit; stir into the flour mixture until a dough forms. Roll the dough into walnut sized balls and put on prepared baking sheets a few inches apart.
Bake 8-10 minutes, until golden. Cool a few minutes on the trays and then transfer to a cooling rack.
Roseanna M. White grew up in the mountains of West Virginia, the beauty of which inspired her to begin writing as soon as she learned to pair subjects with verbs. She spent her middle and high school days penning novels in class, and her love of books took her to a school renowned for them.
After graduating from St. John's College in Annapolis, Maryland, she and her husband moved back to the same mountains they equate with home.
Roseanna is the author of two biblical novels, A Stray Drop of Blood and Jewel of Persia, the historical romance, Love Finds You in Annapolis, Maryland, and the historical, romantic suspense Culper Ring Series (Ring of Secrets, Whispers from the Shadows, and Circle of Spies). She is also the senior reviewer at the Christian Review of Books, which she and her husband founded, the senior editor at WhiteFire Publishing, and a member of ACFW, HisWriters, and Colonial Christian Fiction Writers.
Roseanna M. White pens her novels beneath her Betsy Ross flag, with her Jane Austen action figure watching over her. When not writing fiction, she's homeschooling her two children, editing and designing, and pretending her house will clean itself. Roseanna has a slew of historical novels available, ranging from biblical fiction to American-set romances to her new British series. She lives with her family in West Virginia. Learn more at RoseannaMWhite.com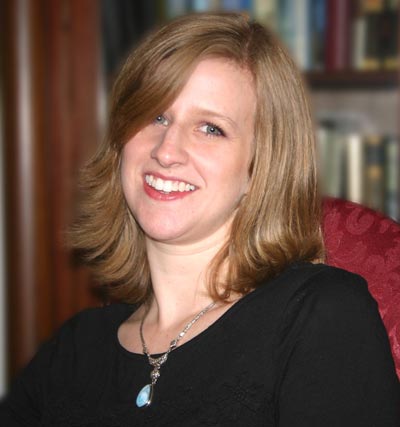 Bree
Thanks for stopping by Roseanna, and congrats on your newest book/series!
A Name Unknown,
is the latest for those that haven't had a chance to know, care to share how you came up with the story?
Roseanna White
Quite a few different bits of history combined to give me this idea. First, that King George V of England changed his surname during WWI to make it more English-sounding (from Saxe-Coburg to Windsor). Secondly, that artists and writers were recruited by the British government during the war to include propaganda in their work. From that, I came up with my adventure novelist of German descent…and a heroine out to prove him a traitor.

Bree
Rosemary is a unique character, do you feel like you drew from previous characters a bit or was Rosemary a character that created herself?
Roseanna White
She was pretty unique as my characters go, LOL. And yes, she definitely created herself and took on a very vibrant personality right away.
Bree
Rosemary has an interesting profession, how did you decide to give her such tasks?
Roseanna White
The inspiration came in part from a story my critique partner was working, which I'd just read. She had a girl who learned her mother was a thief. The idea of a thief and the communities they sometimes created really intrigued me. And so, I devised a family of orphans who stole in order to survive and take care of the kids in their care.
Bree
As for male characters,Peter is great. I am really enjoying him. Who do you envision as Peter?
Roseanna White
Josh Pence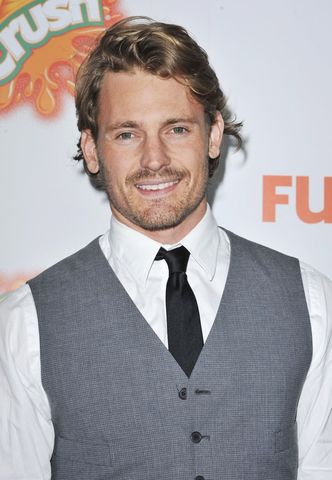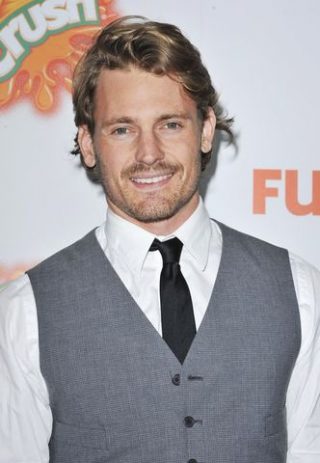 Bree
Who did you envision as Rosemary?
Roseanna White
Rebecca Hall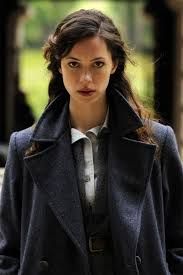 Bree
I am as eager as many others to know what's next in the series? How many books do you possibly have planned?
Roseanna White
The series has 3 books. The next one will follow Rosemary's "sister" Willa to Wales, where this violin prodigy meets world-famous violinist Lukas De Wilde…from whom she's tasked with stealing a cypher key.
The final book, which I'm writing now, is about the leader of their family of thieves, Barclay, who ends up aiding a clockmaker and his daughter as they fight against Central Power agents out to steal an invention that could turn the tide of the war.
Bree
Wow, that final book sounds super! What was one piece of scripture that got you through the writing of this beautiful book?
Roseanna White
One that really fit the theme of the book is Ephesians 5:8-10
"8 For you were once darkness, but now you are light in the Lord. Walk as children of light 9 (for the fruit of the Spirit[b] is in all goodness, righteousness, and truth), 10 finding out what is acceptable to the Lord."
Bree
Thanks for sharing about the book and the series, I want to close with some silly summer questions!
Sunglasses or Sun hat?
Roseanna White
I honestly rarely wear either. I love hats but don't often remember to wear them, LOL. And I have a very narrow face, so it's really hard to find sunglasses to fit.
Bree
I love hats too! But alas never remember my hats for the sun.
Ice Cream or Snow Cone?
Bree
Oh, I would love to be able to induge in Ice cream! Beach or Pool?
Roseanna White
Beach! Ideally, anyway. Though the pool happens far more often, as my mom has one, LOL.
Bree
Beaches just fit the summer reading idea. Finally, it is July what has been your favorite summer reading book?
Roseanna White
Hold the Light
by April McGowan–a book I've been editing, which releases in August. Such a powerful story about finding God when it seems like the most important things have been taken away.
<h2><span class="inner">Giveaway</span></h2>
To celebrate this tour, Roseanna is giving away a grand prize of a paperback copy of A Name Unknown & 2 dozen cookies from Roseanna (and this gal can give yummy treats) !!! Be sure to comment on this post before you enter to claim 9 extra entries! Click HERE for your entry to the giveaway!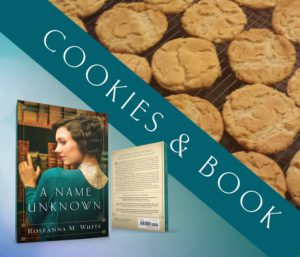 Professional Reader Affiliates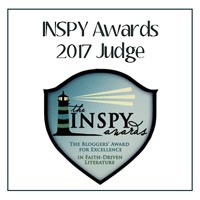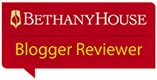 Affiliate Disclosure
I am grateful to be of service and bring you content free of charge. In order to do this, please note that when you click links and purchase items, in most (not all) cases I will receive a referral commission. Your support in purchasing through these links supplements the costs of keeping my website up and running, and is very much appreciated!