It's Sunday, and I am trying something new on the blog for Sundays. Today I am sharing what I am listening to, as a reader and in the car driving. Music is part of all of us, I am sure that if you were to sit quietly, close your eyes and think of a song that you like, not only would the lyrics begin in your mind but you will find that a smile has crossed your face. I am warning that some of my music is non-christian, with music I am not necessarily picky. I listen to all types of music, especially music that makes me want to move!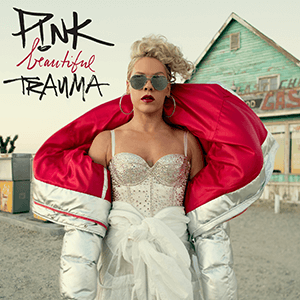 Lately my playlist goes something like this:
P!nk
Audio book
Classical
P!nk
P!nk just released her newest album, and it is full of songs I can  rock out to. I love that each one goes perfectly with a run, or just playing softly in the background. Personal favorite: Wild Hearts Can't Be Broken.
I adore audio books and honestly can't spend a day without listening to one. I really love listening through my local library's hoopla subscription and they always have cozy mysteries to choose from. I have read this book, but do like to read and then listen to a book to connect with it in a different manner. On my hoopla: To Helvetica and Back, it is a good mystery.
Classical music can be heard playing in the car, I love to hear the pictures and stories through music that composers created. Classical music is great reminder of how good music can be for the soul.
I hope you found my playlist to be a bit fun and different! Check out my Foodie's post to see what I am cooking with as well!